Summer breeze, out of the north, 10 MPH.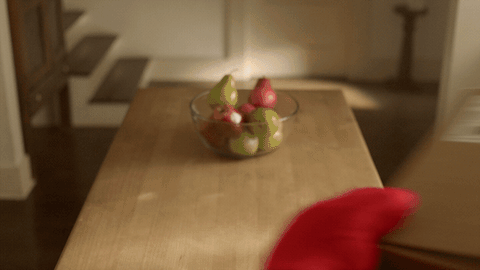 An unusual-for-July upper level low is bossing our weather and bringing much cooler temps. Highs today and tomorrow: 84°! Only 84°!
Still a bit humid, but no oppressive humidity.
84°!!!!
The low is in northeast KY, spinning around. A few showers will be caught up in it, bringing us a few off-and-on showers today: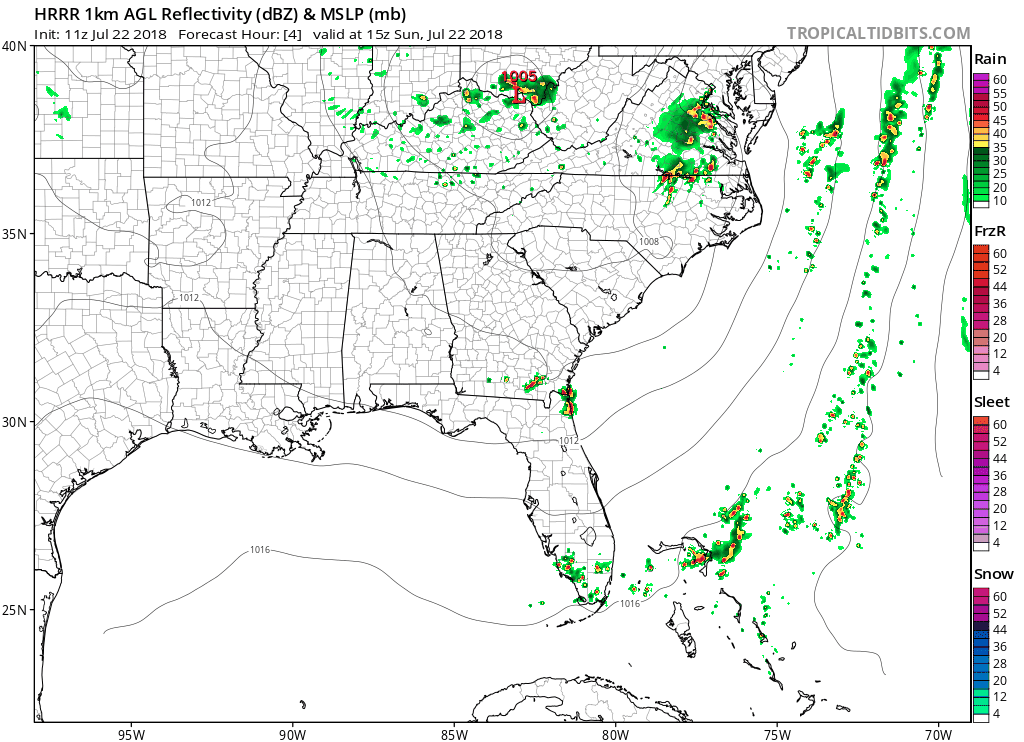 Not a washout. Not a big deal.
This pattern will continue Monday through Wednesday, bringing low chances of weak, passing showers. Humidity will rise each day, bordering on oppressive Wednesday. The upper level low breaks down and washes out Wednesday, signaling the end of north winds and cool summer temps.

Humidity and temps return to summer-normal Thursday, but no rain is expected. We may get hot and humid enough Friday afternoon or evening to pop off a shower or weak thunderstorm, but it's way too far away to attach any degree of confidence to that.
Next Weekend Guess: Looks Rainy
From NWS-Nashville
Afternoon showers and thunderstorms remain in the forecast for the weekend as the upper trough digs southward next Sunday. Both the GFS and Euro models show a very similar pattern this far out, and shows quite a bit of rain over the mid state with another cold front/stationary front holding over the region.
One more thing.
Tomorrow we plan to bring you two explanations about "what went wrong" Friday. Of course, it all went right from a meaningful point of view because no storms developed, but we think we owe you a more detailed explanation for how we can be in a Moderate Risk and get a Tornado Watch and not have any storms develop. I made a few comments on Twitter about what happened, but tomorrow, we are bringing you some meteorology heavyweights.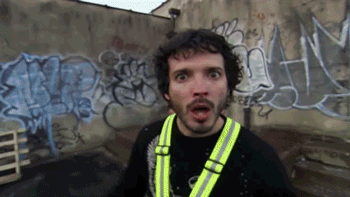 ---