Yesterday's Storms
Yesterday is one of those instances where we prepared for the worst, hoped for the best, and landed on the better side of things. To give you an idea of how storms played out, we have the Storm Prediction Center Storm Reports map (pictured below). This map is created from reports the public, broadcast entities, or others sent to the local NWS office during a severe weather event.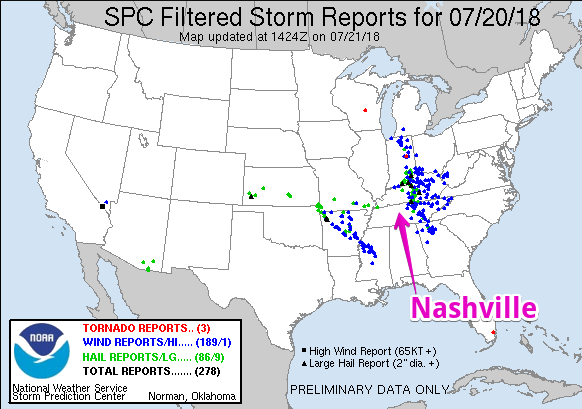 Red = Tornado Reports
Blue = Wind Reports
Green = Hail Reports
Nashville was located within a corridor where very little severe weather occurred. The atmosphere over us was unstable enough, but didn't have enough lift to get storms going. Most of the severe weather passed to our east. We'll have more to say about this in a later post.
Another Round of Relief is On the Way
The weather we had yesterday was due mostly to a low pressure center over the Great Lakes region. Attached to it is an unusually strong cold front which will continue to push southeast today.
A cold front. In July. It's bringing heat relief, and we'll take it!
Cooler, drier air will arrive today and stick around through the weekend. High temps will hover in the upper 80s today, and then drop to the mid 80s tomorrow.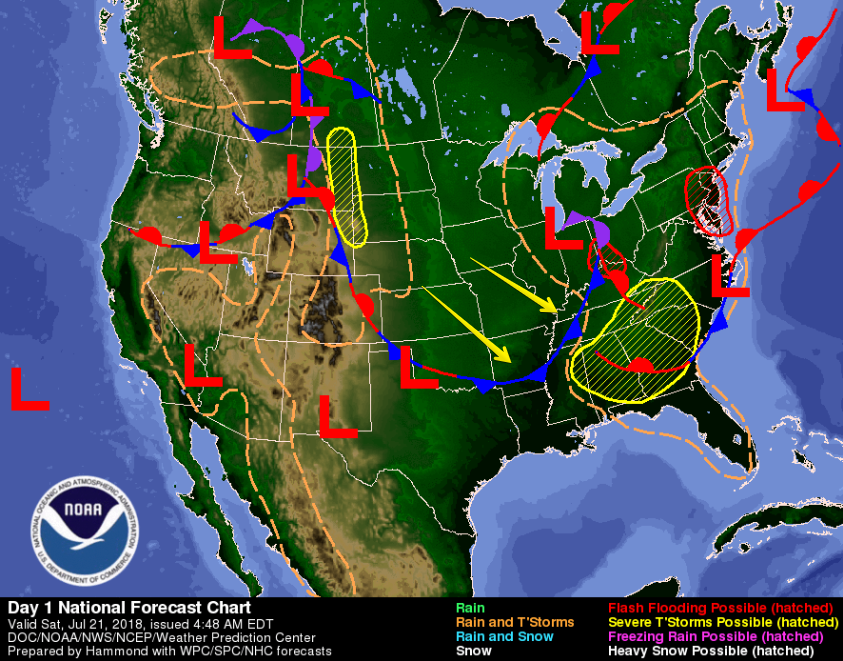 Afternoon Rain Chances – Not Likely
As the cold front pushes through Middle Tennessee, it could create storms over us. A few could pop up over Nashville in the afternoon, but most will pass to the east of us.
If you get caught beneath one of these storms, gusty winds, some hail, and lightning can be expected. Afternoon plans should be fine.
Cooler Temps for Sunday
Our Sunday will feel noticeably cooler as north air arrives. High temps will reach into the low/mid 80s for Williamson and Davidson counties.
Dewpoints remain in the upper 60s – that's within the sticky range of humidity.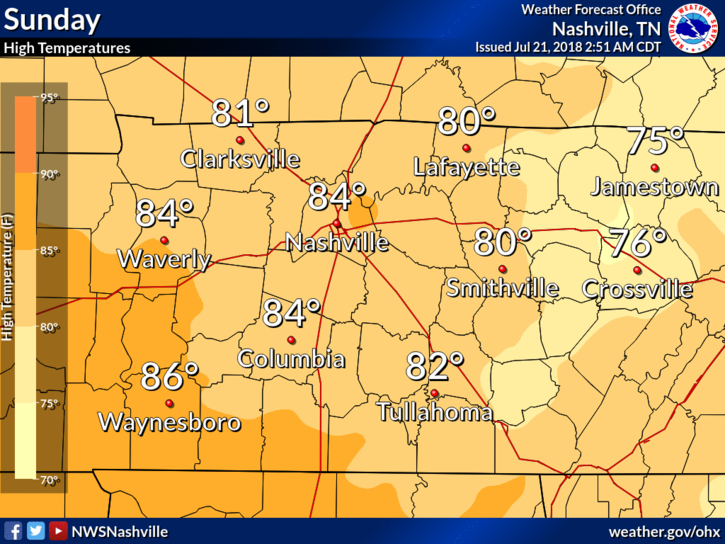 The NAM 3km shows the low pressure center spinning right over Kentucky all day Sunday, keeping our rain chances up. Daytime heating could make storms more widespread in the afternoon. Storms could have gusty winds, some hail and frequent lightning.
If you've got afternoon plans, keep an eye on a radar. You'll likely be dodging storms.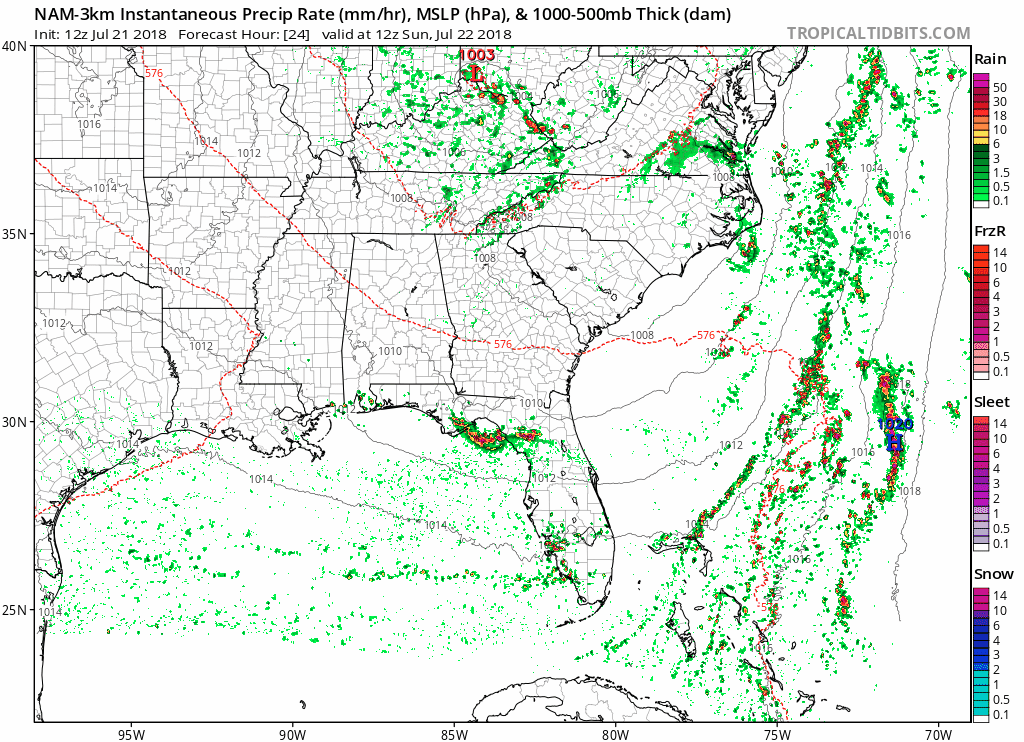 The Work Week Ahead
The low pressure over the Great Lakes will develop into an upper-level trough over the weekend, and hang around through the beginning of the work week. This will keep afternoon rain chances up as moisture is brought north.
Enjoy the cooler temps these next few days as the high temps will struggle to reach 90.

---