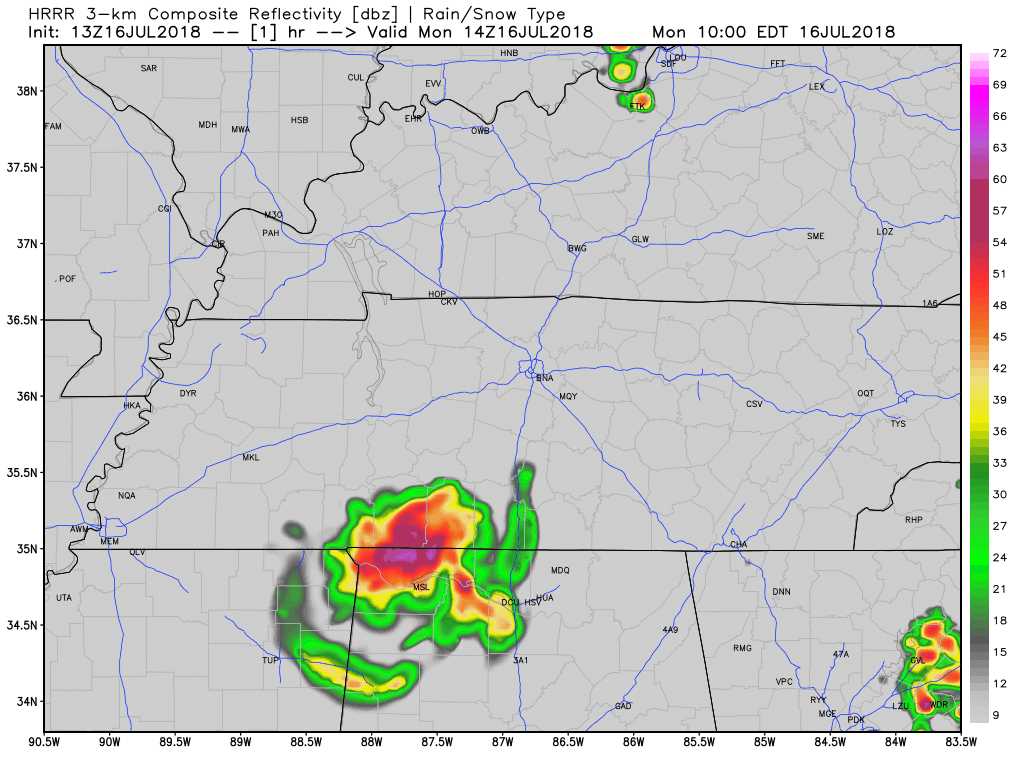 A thunderstorm complex passed mostly south of us this morning. We have slight chance of showers and storms in the Nashville area this afternoon; however, the HRRR model shows a majority of the shower/storm activity will be south and east of the city. Said threat will taper off by the afternoon, so most (hopefully all) activities are looking good.
There is still uncertainty late this afternoon and tonight, after sunset, about the chances of showers and storms. A slight rain chance will exist, but nothing major.

Tomorrow will be wetter than today. Isolated storms will be prevalent. Any storm that develops will run the risk of locally heavy rainfall and strong gusty winds. ETAs are difficult, if not impossible, but generally speaking rain chances improve during the heat of the day. A high temperature of 90º should follow a morning low of 74º.
Then, check out the letters in orange: DRY!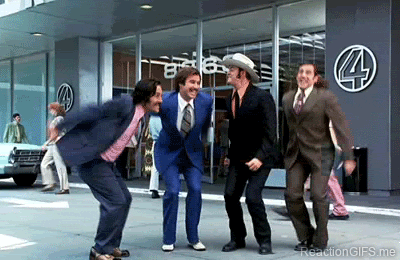 Tuesday night through Thursday evening will be dry! No rain chance! It's about time…
Dew points will drop, signaling lower humidity. To put it quite simply, it is going to feel a lot better than it has been over the past couple of days.
We will need to watch out by the end of the week for the rain chances to return. In the meantime, get ready for Wednesday! Relief! We are watching!
---