It's Friday the 13th and an Intern broke bad by missing the "write the blog" assignment this morning which is what happens Friday, the Thirteenth and why you're getting this at 6 PM.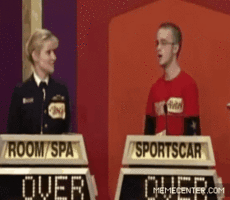 Our interns are smart and hard working and like us they make mistakes but yeah, we're still going to have maybe a little fun with it.
1. No rain tonight. Too much high pressure.
2. Saturday will be hotter, and more humid.
The heat index (feels like) should top 100° based on a high of 95° and dewpoints hovering around 70°. That's near-oppressive humidity.
Today's high pressure will weaken like an Intern's memory, making rain chances increase slightly.  Rain is more likely east and south of us (so says the fancy new 33 hour HRRR model run below) …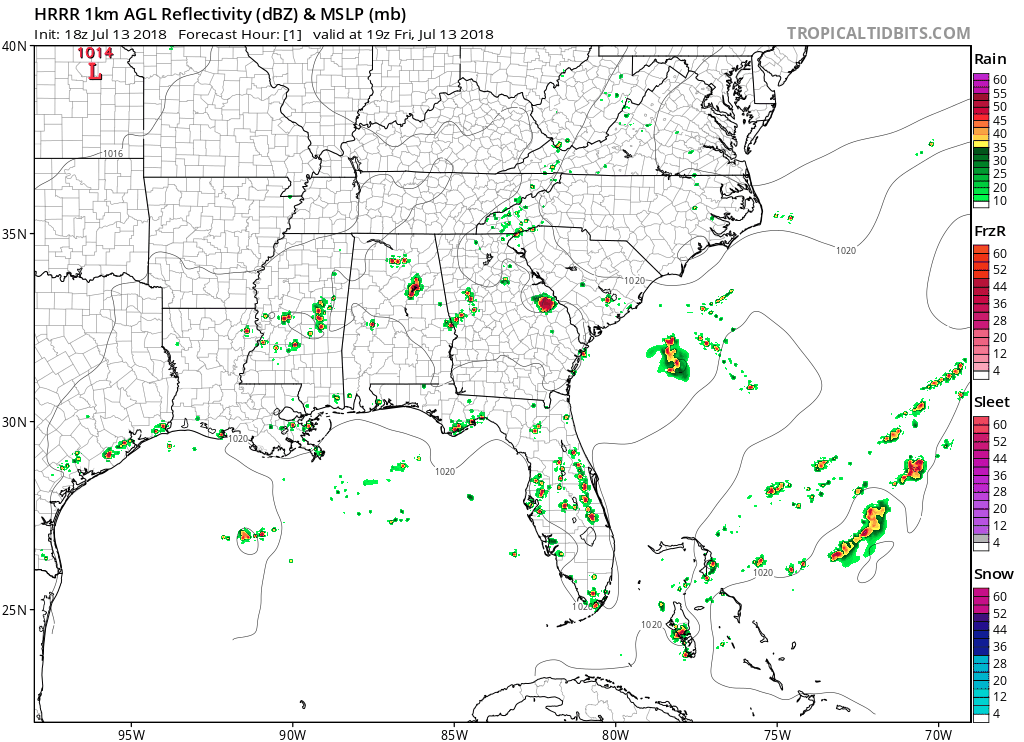 …but the heat of the day could toss us a downpour or weak thunderstorm. Keep outdoor plans, but, as usual, eye that radar.
3. Sunday will be not as hot and but way more humid compared to Saturday. Additional moisture means clouds will sprout to toss that shade, keeping the high around 93°. Humidity will be solidly oppressive.
Increased moisture and further erosion of high pressure will increase our rain chances again. This weekend, you may see rain either day, but Sunday has the highest chance. That said, keep your outdoor plans Sunday, but be able to dodge a few downpours and lightning from a thunderstorm or two, especially when boating or away from a quick place to shelter.
Check back later this weekend for updated (aka better) info.
For what little it's worth, the NAM3 model is pretty quiet rain-wise all weekend. Behold:
4. Rain chances increase dramatically Monday and Tuesday.
Here's NWS-Nashville taking us through the rest of the week:
Showers and thunderstorms will become likely for Monday through Tuesday. The upper ridge over the area now will be fully replaced by northwest flow [winds] aloft and a series of impulses. It will not rain the entire time, but some episodes of thunderstorms should be expected Monday through Tuesday. Shear will be weak, and no widespread or organized severe weather is expected.

A frontal passage late Tuesday will shut off the rain chances with lower humidity for Wednesday and Thursday. Another impulse will bring another chance for showers and thunderstorms Friday. Temperatures through next week will be around normal summer levels.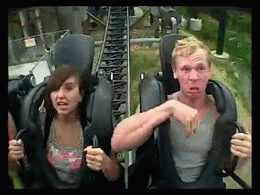 It may turn out this entire forecast is garbage and we were better off not forecasting and the Intern knew what was up. Summertime airmasses have a way to do that to us.
They're all smarter than us anyway.
---