Early-morning clouds over over Williamson and Davidson Counties have disappeared.
Some puffy cumulus clouds are appearing over us, but they're not blocking sunshine from reaching the surface.
High temps will reach into the low 90's, with dewpoints remaining in the low 70s. It's going to feel close to 100° this afternoon.
The HRRR model (below) predicts scattered summer showers in the afternoon and evening. Some of these could be quick, heavy downpours and could pack lightning along with them.
If you have afternoon or evening plans around Nashville, keep the radar in mind.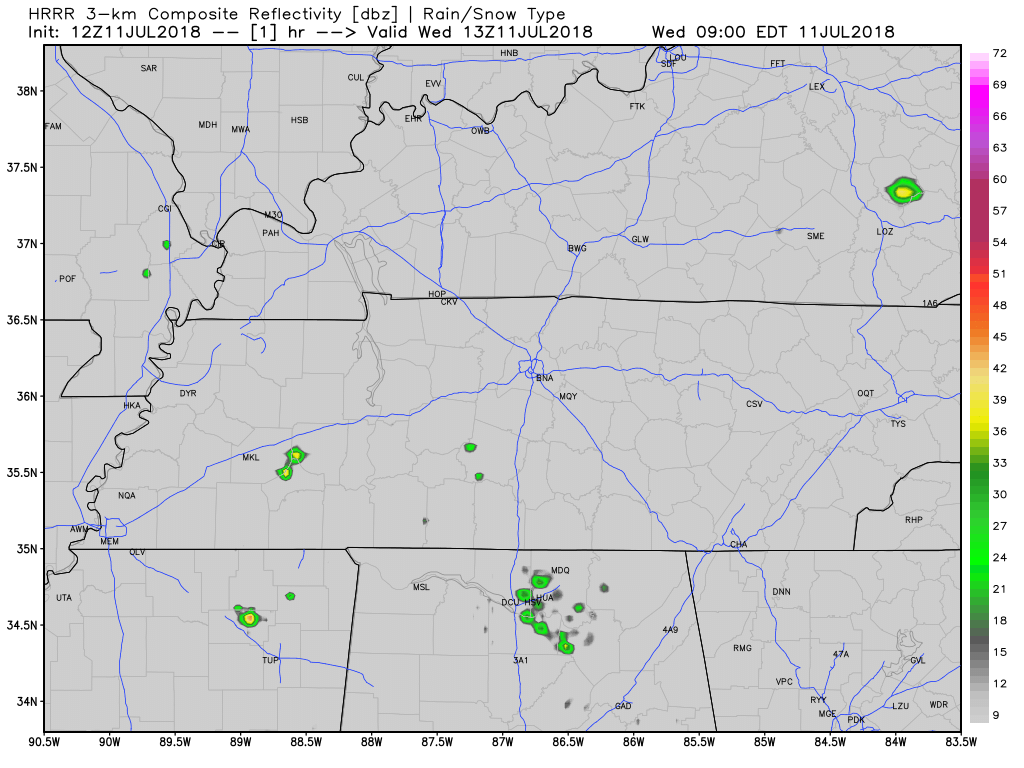 High Pressure Moving in Later in the Week
Beginning Thursday, a high pressure dome will set up over Tennessee. This means fewer showers Thursday, Friday and into the weekend.
The radar will look dry, but it won't feel that way outside. Dewpoints will remain in the 70s, making the heat index rise.
Very Hot Weekend
Heat is the story for the weekend.
NWS Nashville says it best:
As clouds and precipitation coverage remain a bit limited on Saturday, we will likely see high temperatures creep into the middle 90s over a good part of northern Middle Tennessee, west of the Cumberland Plateau. Right now, it looks like Nashville will likely see at least 95 degrees for a high that day. Saturday also looks like the day when maximum afternoon heat indices over much of northern and western Middle Tennessee will be pushing into the 102 to 104 degree range. So, hot weather safety will become especially important as we head into the weekend.
Heat indices could reach over 100 in most places. Take it easy this weekend, especially if you venture outdoors!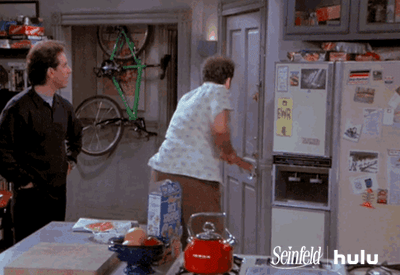 ---