Expect heat and humidity with pop-up afternoon/early evening showers and storms possible this week. Exactly when and where is not knowable.
What we think we know
Dewpoints near/above 70° announce near-oppressive humidity.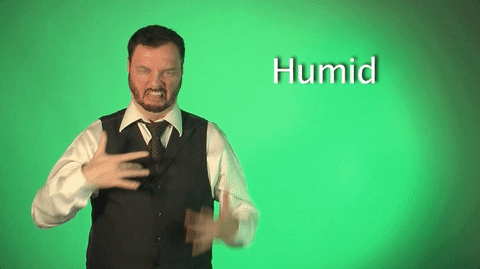 The heat index ("feels like") will be just under 100° most of this week. Planning outdoor activities in advance will be difficult, as usual.
A Few Notes
1.  Tuesday should be the rainiest, stormiest day of the week. With insufficient shear, storms should generally stay below severe (58+ MPH winds, 1″ hail) limits, but lightning and heavy downpours will be a nuisance.
2.  Slightly drier air arrives Wednesday night, making Thursday the least likely day to see any rain.
3.  Drier air Thursday means fewer clouds. With high pressure in charge, Friday should be the hottest day of the week. Up to 95°.
High humidity returns this weekend. Expect temps in the mid 90°s with dewpoints above 70° delivering oppressive humidity.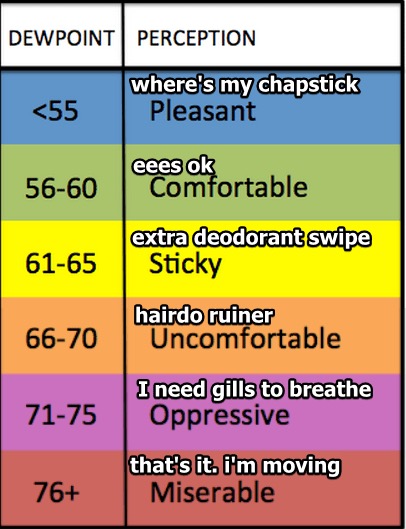 The weekend temp/dewpoint combination would drive the heat index well over 100°.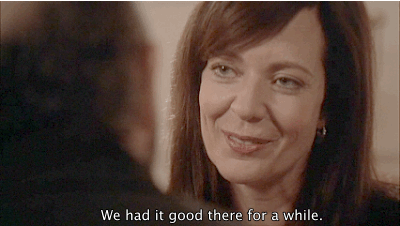 ---