Yesterday's frontal passage left us right on the fringes between two air masses. GOES-16 Water Vapor imagery (below) does a great job showing this: dry air can be seen as the warm, orange color; moist air is the cooler, blue color.
The dry air won't hang around long as winds from the southeast (in the form of an inverted trough) will begin pulling moist air north again. Editor's Note: Ugg.
Temps today will be on the cooler side, the high will hover near 86. Dewpoints in Nashville have dropped into the upper 60s, bringing us some humidity relief.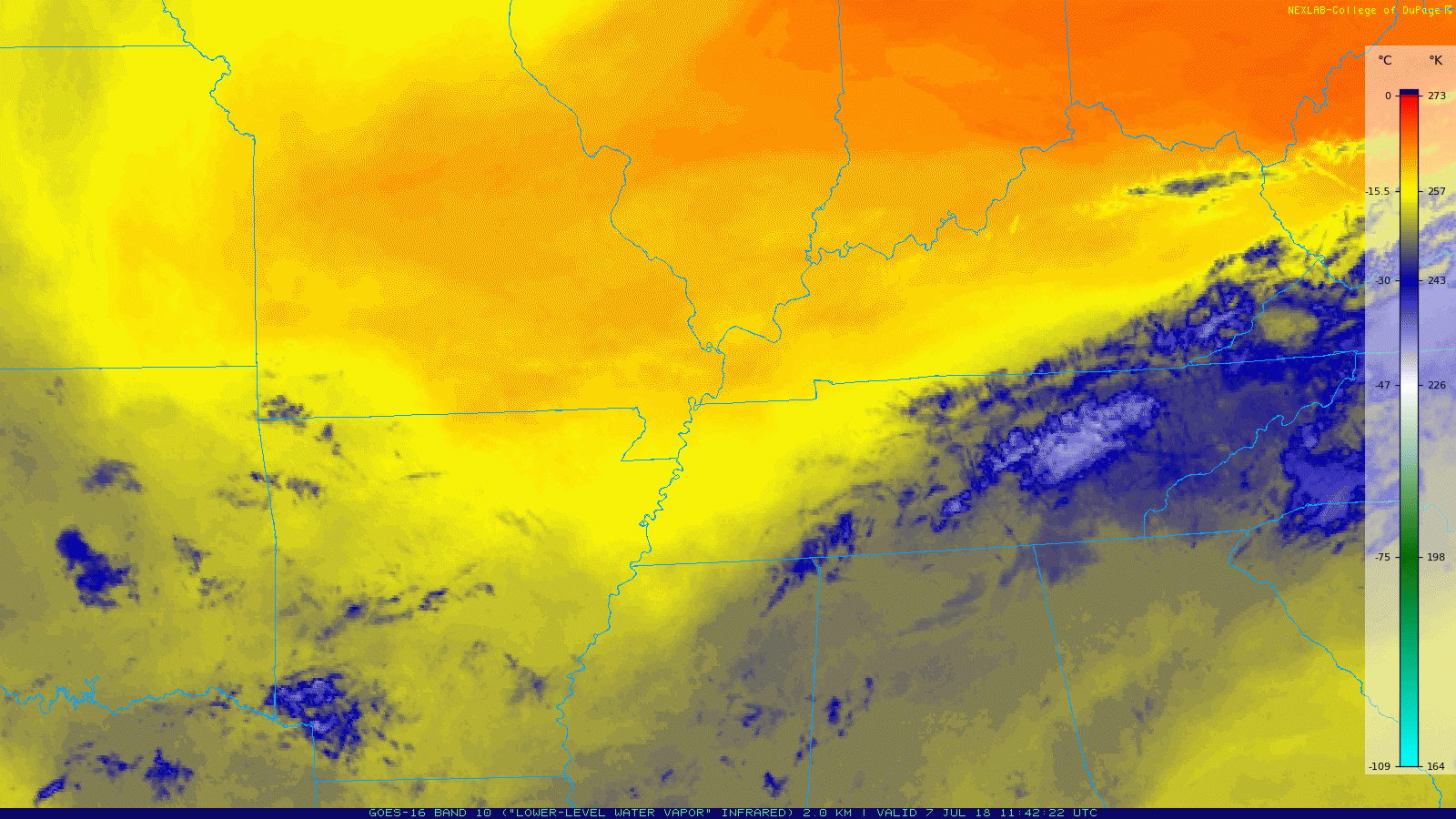 As moist air is pulled back into our area, daytime heating will generate lift needed to create some storms.
Our NWS Nashville office had this to say about storms today:
A few strong thunderstorms are possible this afternoon, mainly over southern and eastern parts of the Mid-State. Gusty winds, lightning and heavy downpours can be expected.
If you have afternoon or evening plans outdoors, keep a radar handy as there could be showers/storms nearby. Stay tuned to @NashSevereWx on Twitter for updates.
The HRRR thinks this is what the radar could look like over us as the day goes on.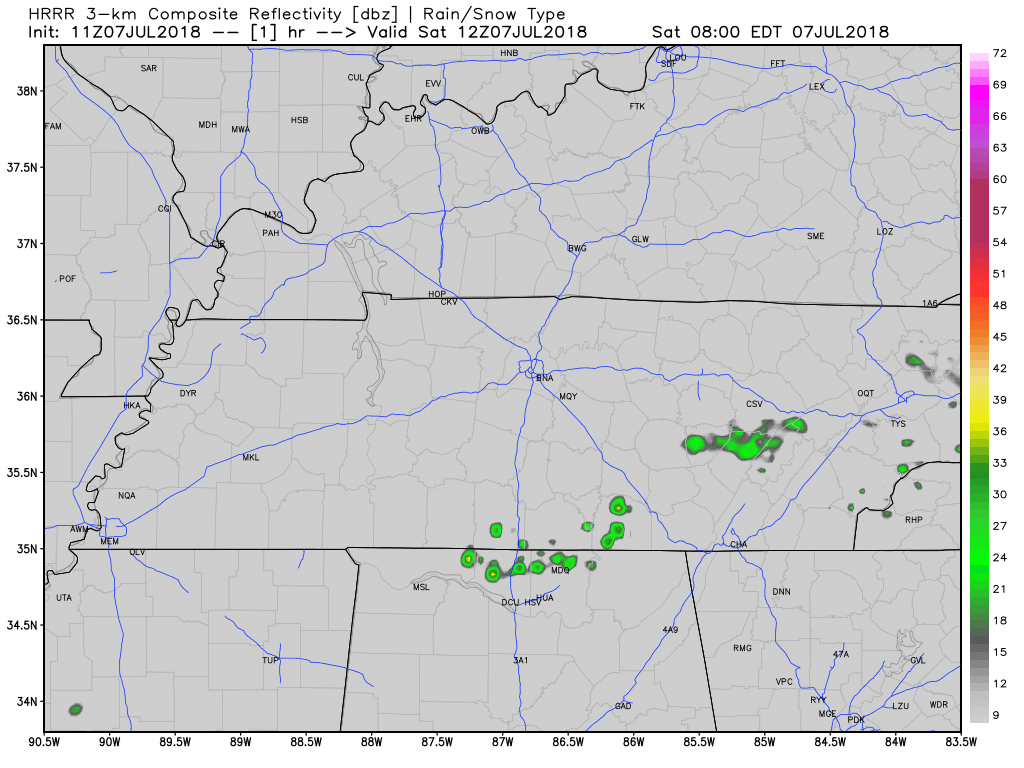 Humidity Returns Sunday
Humidity will filter in overnight, making Sunday feel a bit muggier. High temps will climb a few degrees from Saturday, but could still struggle to hit the 90 degree mark. Moisture and daytime heating could spark some storms, but exactly where and when is hard to say. Storms likely will fire during the warmest time of the day.
The Week Ahead
Monday, we return to normal summer air mass thunderstorm activity. We'll have a chance to see rain & storms daily.
High temps will climb by a few degrees every day. It's going to be a hot week!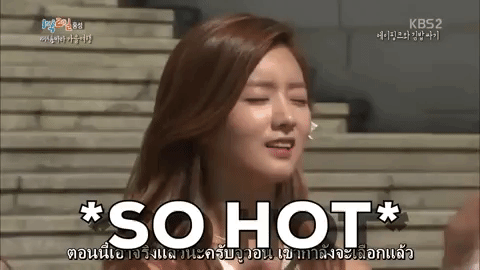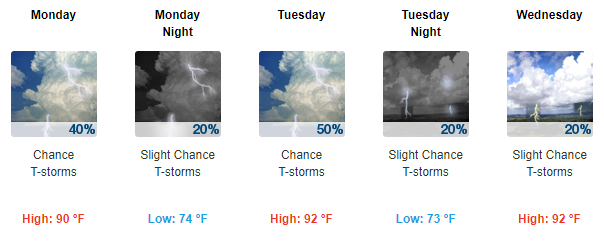 ---