This morning, NWS wrote:
A slight veering of the surface winds to more southerly today may allow slightly higher dewpoints to advect into the region which could push heat index values into the 100° to 105° range particularly across the Nashville to Clarksville corridor.
Heat and humidity driven random pop up storms are expected during the hottest part of the day today, tomorrow, and pretty much through the work week ahead.
Rain chances yesterday were very low due to high pressure, but we still had a few showers mature into brief, weak thunderstorms in Mt. Juliet and another in Joelton. This is possible again today. exactly where is anyone's guess.
The HRRR model predicts scattered rain and weak thunderstorms forming mostly east of I-65: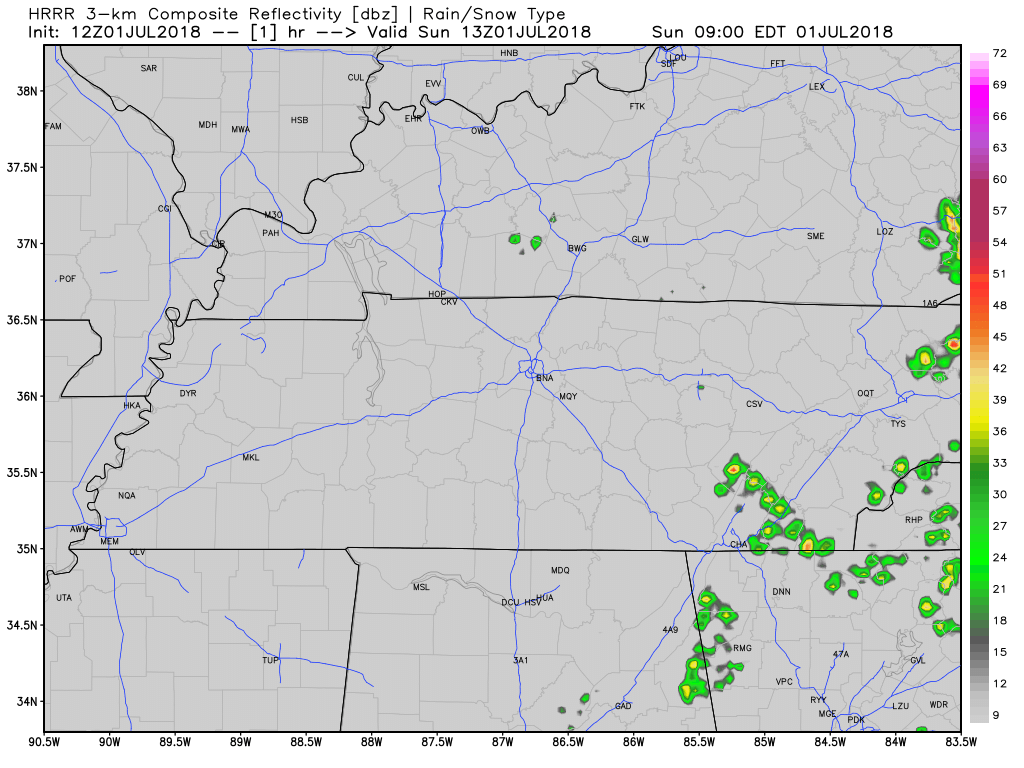 The NAM3 model agrees with HRRR's idea that rain/storms will stay east. Note, however, in summertime pop-up storm patterns like this, models perform poorly and provide us no specific, reliable forecast around which to plan your outdoor activities at your preferred venue.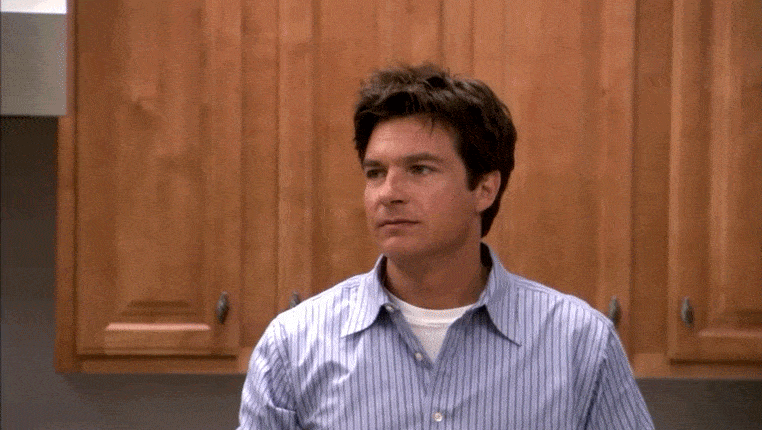 This Week
The stretch of heat and humidity will bring the heat index to its highest level this summer, near 100° every day in the shade, higher for those working in direct sunlight.
Dewpoints will climb into the low 70°s. Humidity will be oppressive.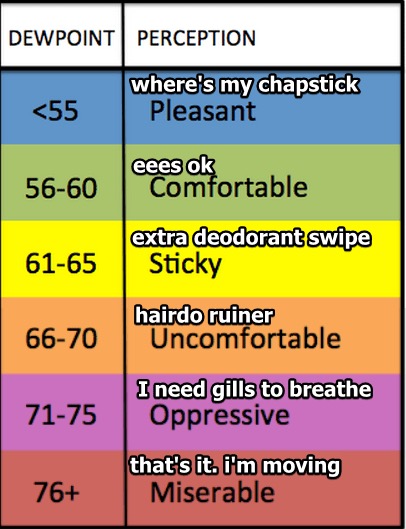 Rain and storm chances remain the same each day this week. There is no reliable way to ascertain whether it'll be raining during any of your specifically-timed outdoor activities this week, generally, however, we think the following is true:
Rain is more likely during the hottest part of the day: late afternoon.
Storms that form can continue into the early evening hours.
Shear is weak, therefore any storm will not move far or fast, but it should fall apart after about an hour or so, depending on its size.
If a big storm gets going, when it collapses it'll spread cool air all around it. This can create more rain and storms around it.
Some will get rain, others will not. Predicting when and where storms will form is like trying to predict when and where the first bubble will surface in pot of water you're trying to boil on a stove: you're pretty sure it's hot enough to make the water boil, but there's no idea when or where the bubbles will surface.
The Fourth
The above is still true for the Fourth, except to say it's believed the number of storms will increase on the 4th and 5th, but that's not a comment on whether it'll definitely rain or not rain during fireworks. We are only commenting that the risk of rain is higher on the Fourth than it is today, Monday, and Tuesday.
The GFS model shows rain around the area Wednesday night, whereas the Euro model thinks rain will diminish after dark. Higher resolution models are not in range of the Fourth yet, but honestly, they won't be that much help, either.
Heat and humidity driven summertime storms will continue to elude weather models. It just is what it is.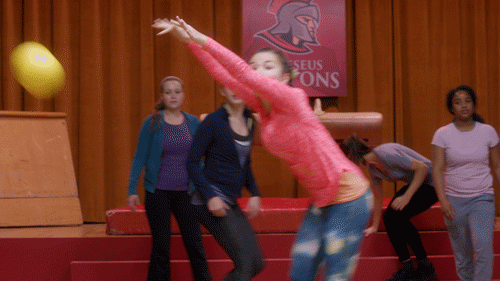 ---