A "watch" means conditions are favorable for severe thunderstorms.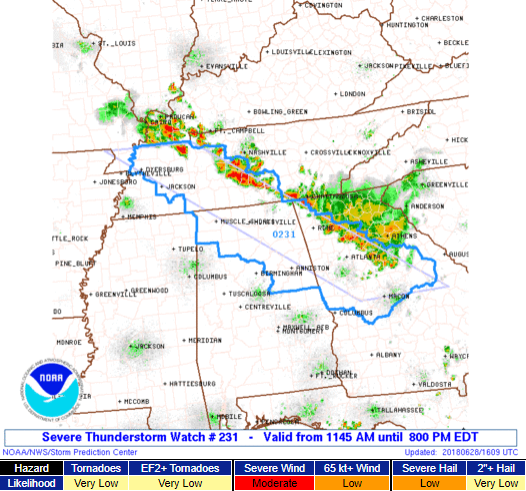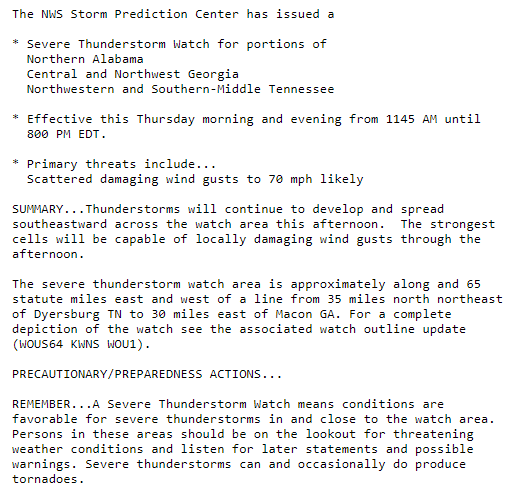 Note the probabilities of various hazards for the entire watch area: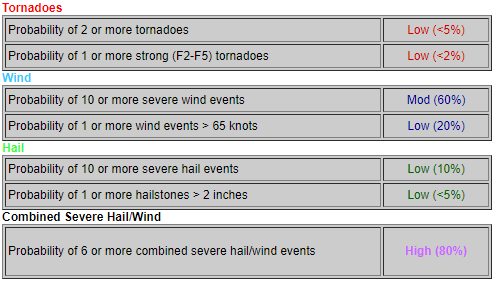 Nashville is not included in this watch. Williamson County is included. It appears the boundary where storms are setting up is going to cut through Williamson Co., which is why they drew the area where they did.
In Nashville? Keep reading.
Instability values look impressive and CAPE values are trending more favorable for severe weather.
Below, the HRRR model still thinks Nashville will see storms later this afternoon: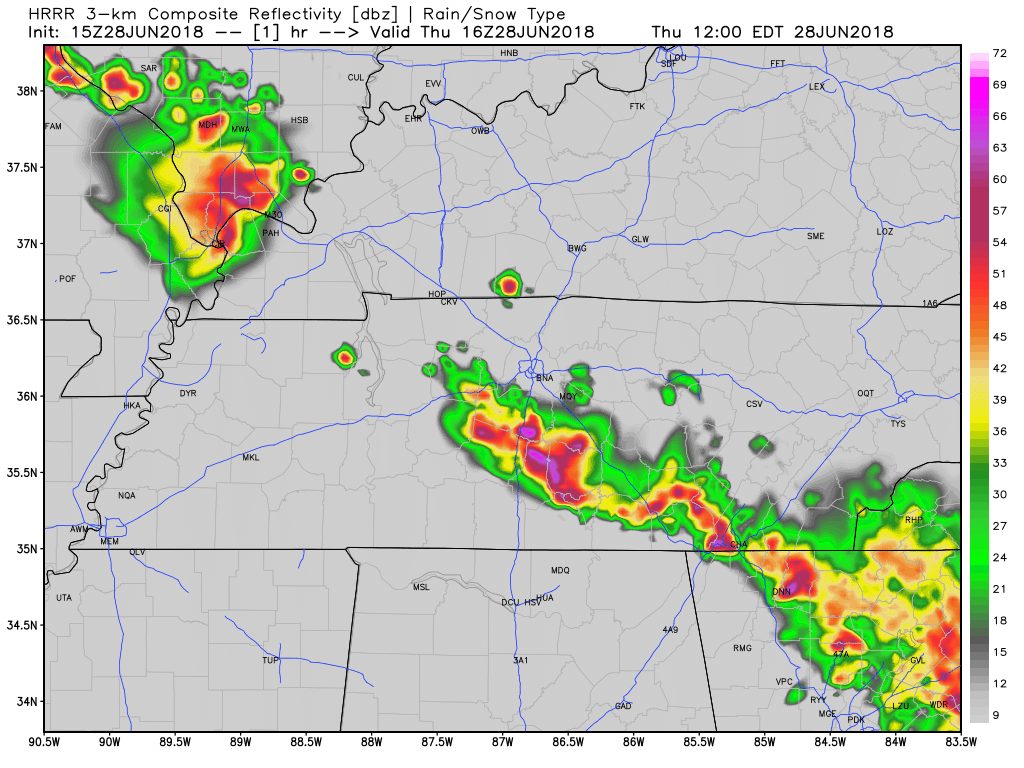 The NAM3 and NSSL-WRF models missed the severe thunderstorm in Williamson Co this afternoon and therefore are not relied on to develop this forecast. The HRRR model had the morning storms, and because it thinks Nashville could get in on the action later today, do not write off rain/storm chances in Williamson or Davidson Counties.
That said, the Williamson Co storm was so intense, it may be difficult for afternoon storms be that strong agian today. The atmosphere was turned over by the heavy rain, intense/frequent lightning, small hail, and a few microbursts this morning:
@NWSNashville @NashSevereWx Kedron and Port Royal in Spring Hill via FB. " It ripped the screen door off of our patio door, and tossed around some furniture on our deck." #tspotter pic.twitter.com/44xd9Dyqy7

— HickmanSevereWx (@HickmanSevereWx) June 28, 2018
Hail in Ladd Park about 30 mins ago. Over 2 inches so far. pic.twitter.com/dyHI4k8uMN

— Beth Bizier (@bizier_beth) June 28, 2018
As usual, we'll be updating this forecast on Twitter.
Friday & The Weekend
Today's storms were caught up in a classic northwest summertime wind. That'll change this weekend when that NW wind ends, and we return to classic random "heat of the day storms" in a very humid environment.

A high-pressure system will drive down, but not eliminate, rain chances through the weekend. Said rain chances will be low tomorrow, but a little higher on Saturday.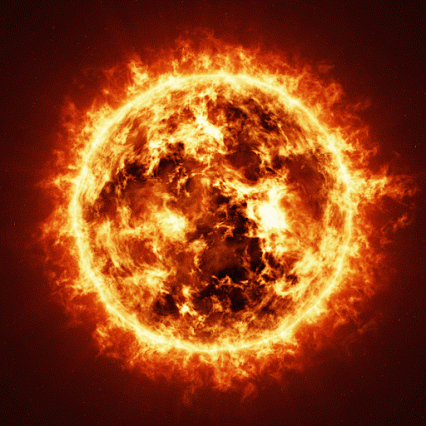 It is going to be hot through the weekend. The heat index should top 100°, and climb as high as 103° Saturday.
Check back here for updated forecasts or @NashSevereWx on Twitter. Not on Twitter? We have you covered.
---