Today
We dodged storms last night. They stayed mostly in Kentucky, although there were severe thunderstorm warnings in the counties to our north and northeast. One of them had supercell structure, like a spaceship: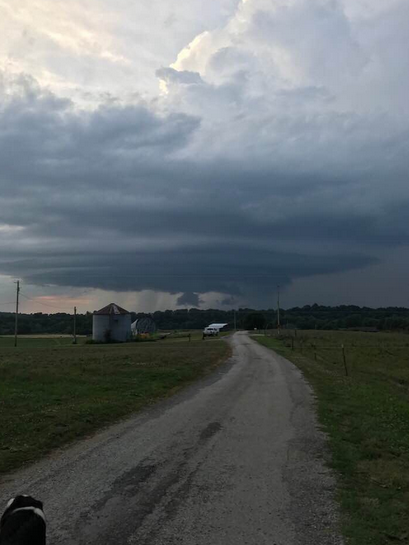 Below is this morning's run of the HRRR model. There may be some light rain, but this model thinks most of the storms will stay north of us again today.
All of that said, NWS-Nashville still thinks something could fire if the parameters line up. Here is their thinking from this morning's Area Forecast Discussion:
…we could see some thunderstorm development stretch south into West Tennessee and cross the Tennessee River. The main timing for any strong storms will be between noon and 7pm today, which coincides with the best instability. … But with MUCAPE values around 2000 and 3000 jkg, some strong storms will still be possible into the early evening hours.
(Editor's Note: This weather system over the past several days has confounded the brightest minds in forecast meteorology. For example:
https://twitter.com/pmarshwx/status/1010942685681774593
Predicting the weather is not about solving a few equations and getting "the answer" right. The number of variables to solve is unknown, their values can either be wrong or totally missing, and you often don't know the right question until the event ends. Future prediction is hard.)
The temperatures though? Phew! Expecting a high of 88º with dewpoints in the low 70ºs! This is oppressive humidity.
Keep all outdoor plans, but monitor the weather this afternoon and tonight in case rain and storms develop to our west later today.
Tuesday
Low-pressure over the mid-west will bring back the rain chances for Tuesday and Tuesday night. A slight surge of showers and storms will be possible as the center moves across the Ohio River Valley.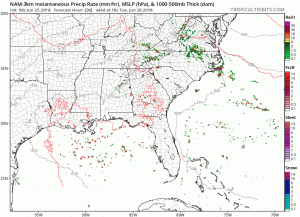 The NAM3 model doesn't wash us out; far from it. It's likely we'll be rain free, but there should be rain and storms around Middle Tennessee, just probably not here. This is something to watch if you have outdoor plans.
Temperatures? It will feel warmer on Tuesday than it does today. Expect a high of 91º with dew-points in the lower 70ºs. More oppressive humidity.
Wednesday Into the Weekend
The models are coming into agreement for Wednesday on. High-pressure is expected to be in place of the central portion of the United States. That will squash shower and storm development on Wednesday, however, that high-pressure will be on the move by Thursday, providing us with afternoon showers and storms through the weekend.
High temperatures will be in the low 90s. Low temperatures in the low 70s. Humidity will remain high: it will feel like a pool outside.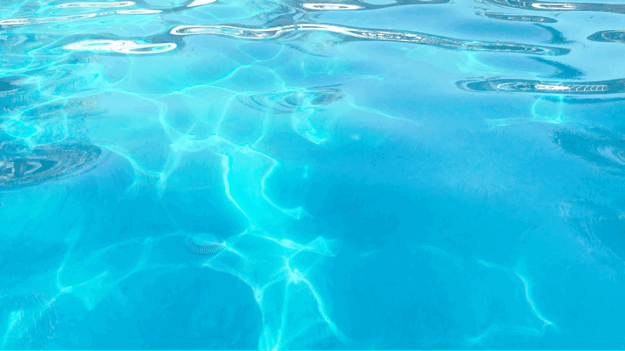 Check back to NashSevereWx for updates on the forecast!
---