Here Comes the Rain
Who is ready for some rain?! It's coming. Tropical moisture is arriving.
The HRRR model below shows off and on showers this afternoon, then a lot of light arriving arriving after midnight.
We are expecting the high temperature to be right around 90º today with dew point temperatures in the upper 60s (uncomfortable range).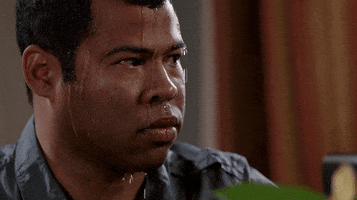 Thursday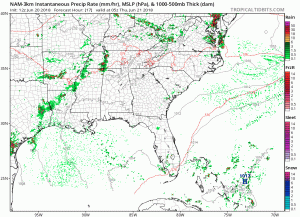 After midnight tonight, low pressure will cause more showers and weak thunderstorms to move in. Expect a wet morning, with off and on showers Thursday afternoon. About 0.5″ total, enough to rain out many fields.
Not expecting any severe weather with these storms. The bad storms will be west of us, but we could get an angry storm or two here. Lightning the main feature of any storms, possibly hail and wind, but no tornadoes are expected.
Friday & This Weekend
Friday will bring more rain chances with a slight chance of severe weather (wind and hail). The coverage will be more marginal in nature (hit-or-miss).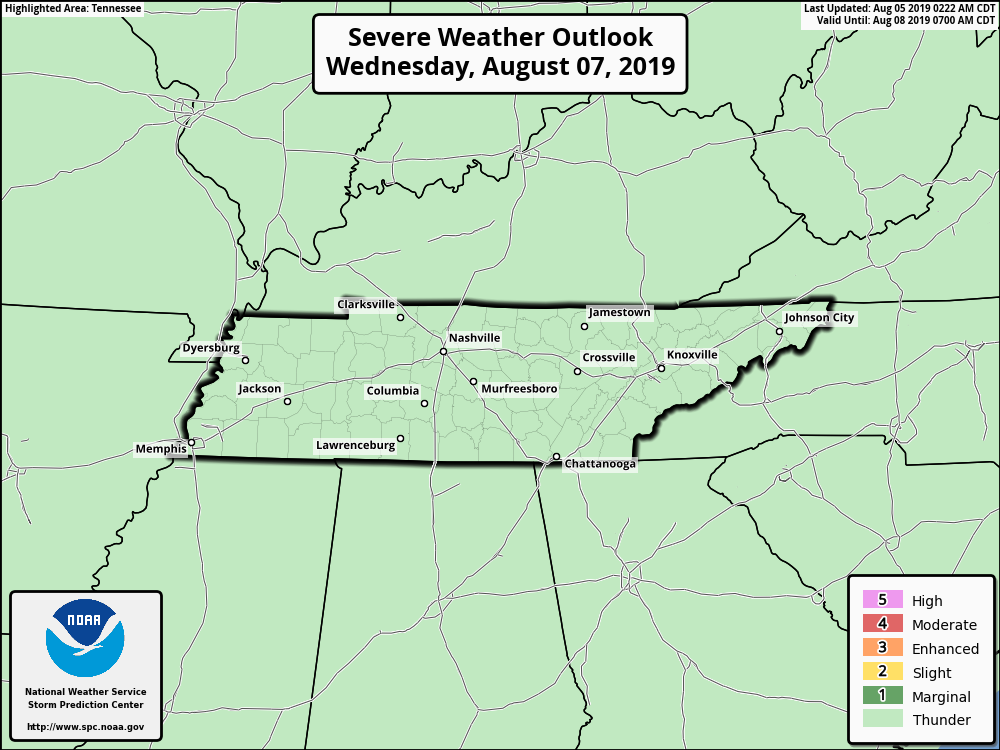 The Storm Prediction Center has placed Nashville in a "Marginal Risk" (1/5) for severe weather on Friday.
We are watching the weekend for rain and storms weekend and will update the forecast as it gets closer. For now we think a round or two of rain is likely at some point during the weekend, but ETAs and amounts remain unclear.
Stay clicked here to @NashSevereWX as we continue to update our forecast!
---