We've got sunny skies across Williamson and Davidson Counties to start off our morning. Lack of clouds will let temps soar pretty quickly. Our high today could reach 93, and with dewpoints in the upper 60s, you can expect that real-feel to be a few degrees warmer.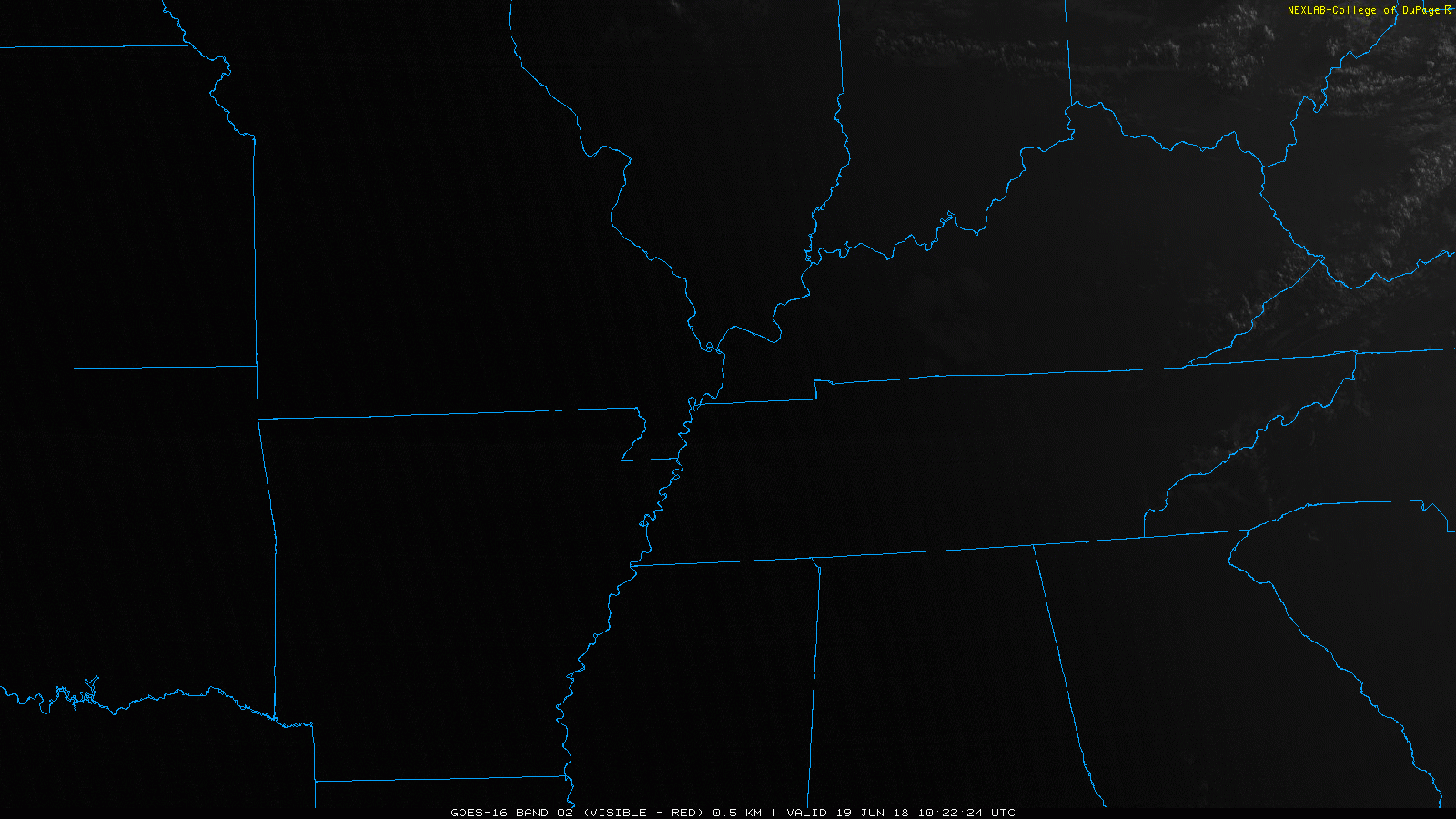 Model runs from the HRRR have rain chances staying west of I-65 and off to our east. We're still in a summer-like pattern, so we can expect an afternoon storm/shower to pop up over us at some point today.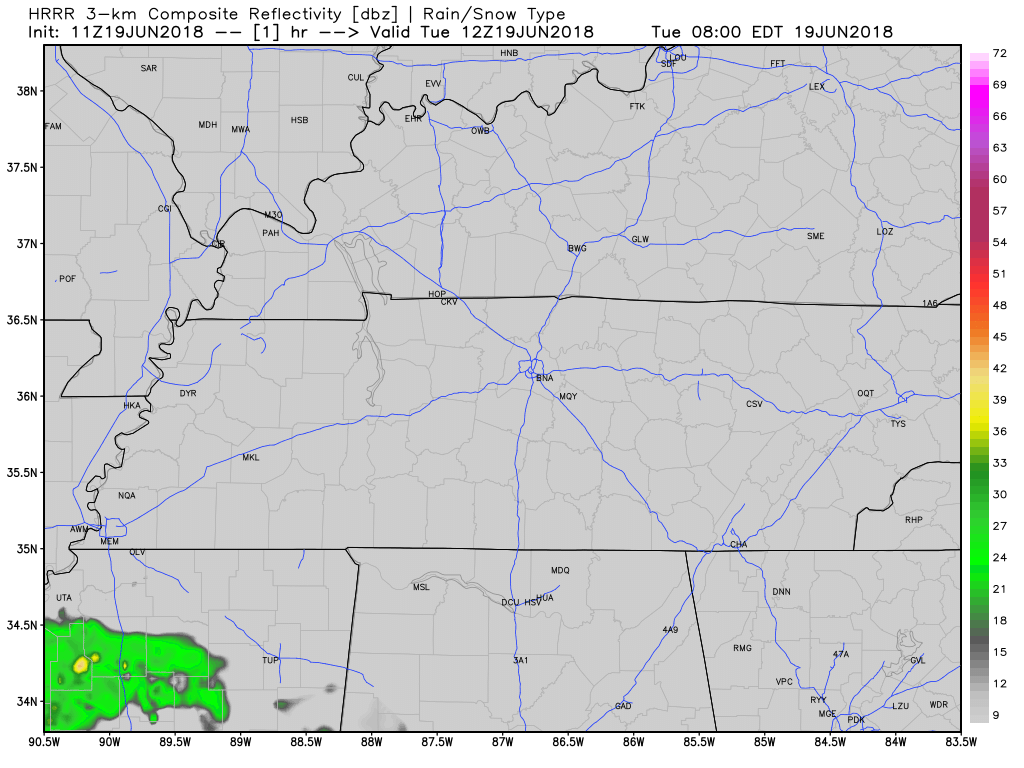 High Temps Fall as Rain Chances Increase
Models have pretty much settled on a rainmaker setting up to our west and slowly pushing east and into Middle Tennessee through the end of the week. Southwest winds will come before this low pressure system, bringing with them lots of moisture.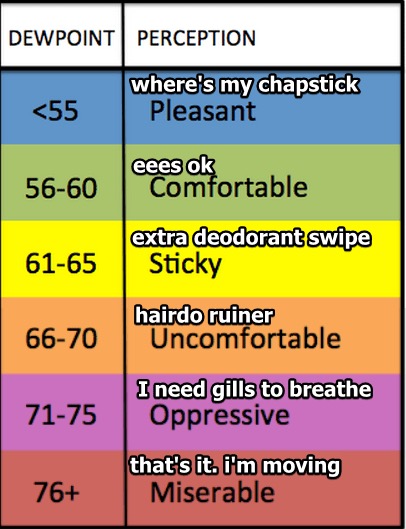 We're bringing the dewpoints graphic back out because a lot of low-level moisture will keep dewpoints high; hovering on the line between uncomfortable and oppressive.
As the low pushes east, rain chances increase, cloud cover increases, and the high temps will begin to fall.
We may not see 90 through the end of the week.

Not too many showers and storms leading up to Thursday will be severe, but we could get a hailstorm or damaging wind event.
Storm chances increase Thursday moving into the weekend. Friday may be the rainiest and stormiest day of the week. Storms should be strongest during the hottest part of the day.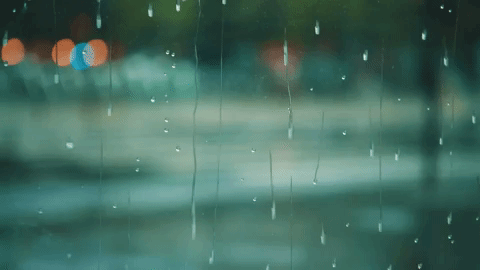 This weather pattern does not lend itself to reliable ETAs. Sorry, party planners.
Stay clicked here to @NashSevereWX as we continue to update our forecast, and more importantly, follow along on Twitter as we follow the storms as they appear on radar.
---