Early this morning, things are relatively quiet in middle Tennessee. The sun is out, and temps will climb through the morning. Our high is expected to stay just beneath 90 degrees, but some places could reach that mark. Dewpoints are still in the upper 60s and low 70s. You may need to grow gills to breathe today. Visible satellite loop from this morning…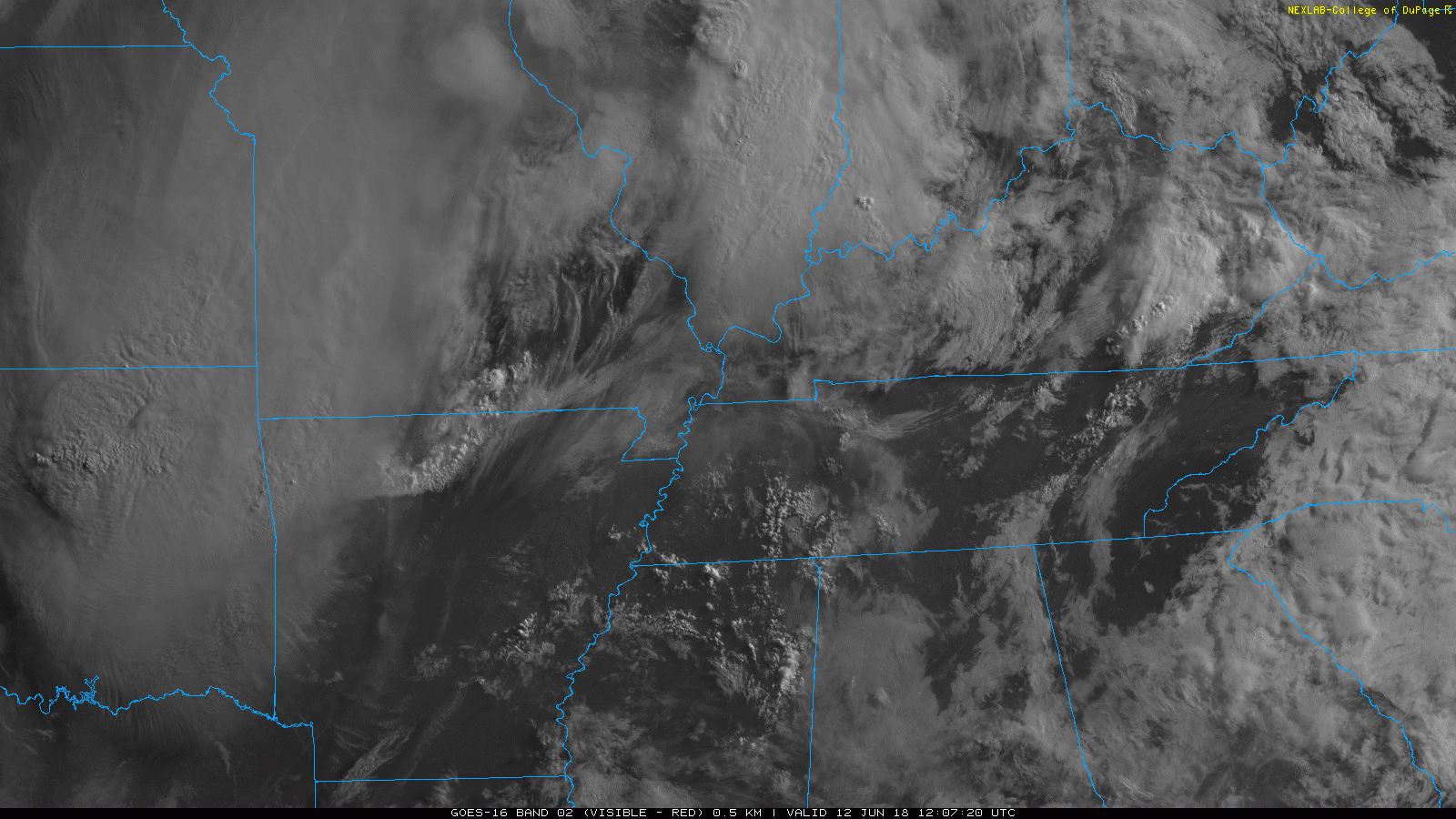 Although things are calm right now, it probably won't stay that way all day.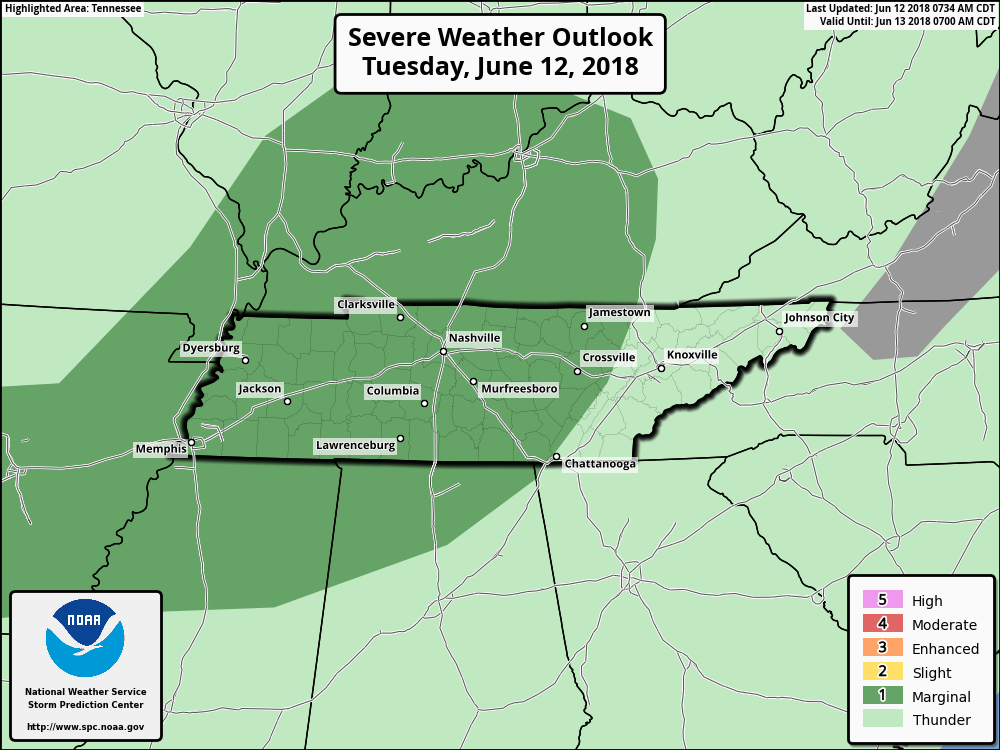 The Storm Prediction Center has us located within a marginal risk again today (1 out of 5). This is for an outlook for hail and damaging winds – if storms can get enough lift to fire off. Outflow boundaries from yesterday's storms and nearby storms today could be that lifting mechanism..
Most models have a hard time understanding how an outflow boundary is going to affect storm initialization (us too sometimes) but they can still give us an idea for what to expect on radar.
The HRRR does at least have storms appearing over us throughout the afternoon hours.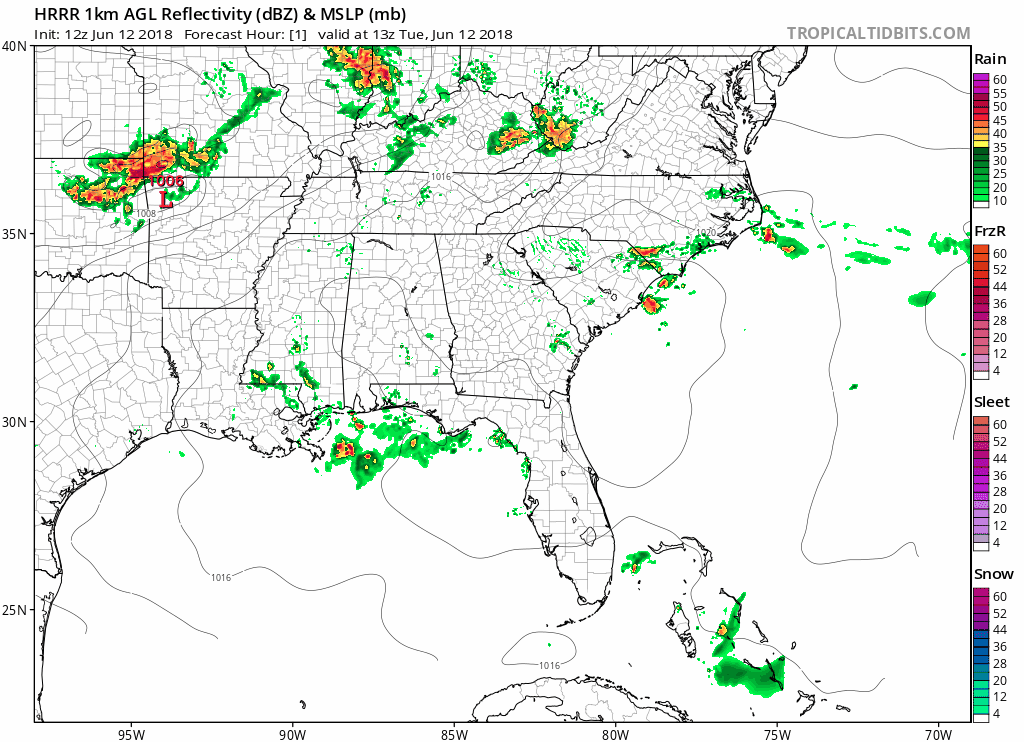 The Rest of the Week
Looks like the rest of the week is the same story: hot, humid, with a chance of storms somewhere in middle Tennessee daily. Will they be severe thunderstorms? They could be, if all of the conditions are right, but where, when, and how strong they could be is hard to tell.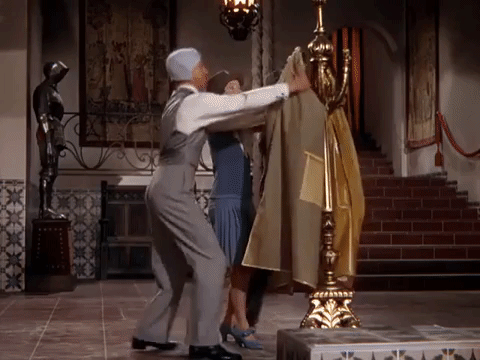 Again, pack a raincoat and a fan as rain chances are here. Check back to NashsevereWx for your forecast through the end of the week.
---