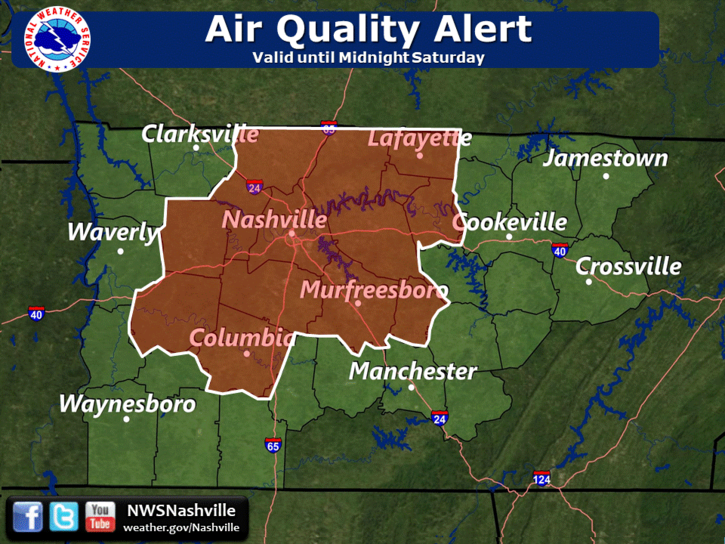 We remain under an Air Quality Alert until Midnight tonight.
That means ground level ozone concentrations may approach or exceed unhealthy standards. The general public is not likely to be affected. Active children and adults, and people with a respiratory disease such as asthma, should limit prolonged outdoor exertion.
If you're that guy who says "don't tell me what to do!" then nevermind.
Saturday Rain Chances
After a long work week of dry, hot air, we're getting higher humidity this weekend and a troublemaking "shortwave" is on the way. Plenty of moisture and instability is here. The threat of rain has reappeared in the forecast. Exactly where? No one really knows.
If you've got outdoor plans today you'll want to listen in.
Below is the HRRR model running through midnight tonight.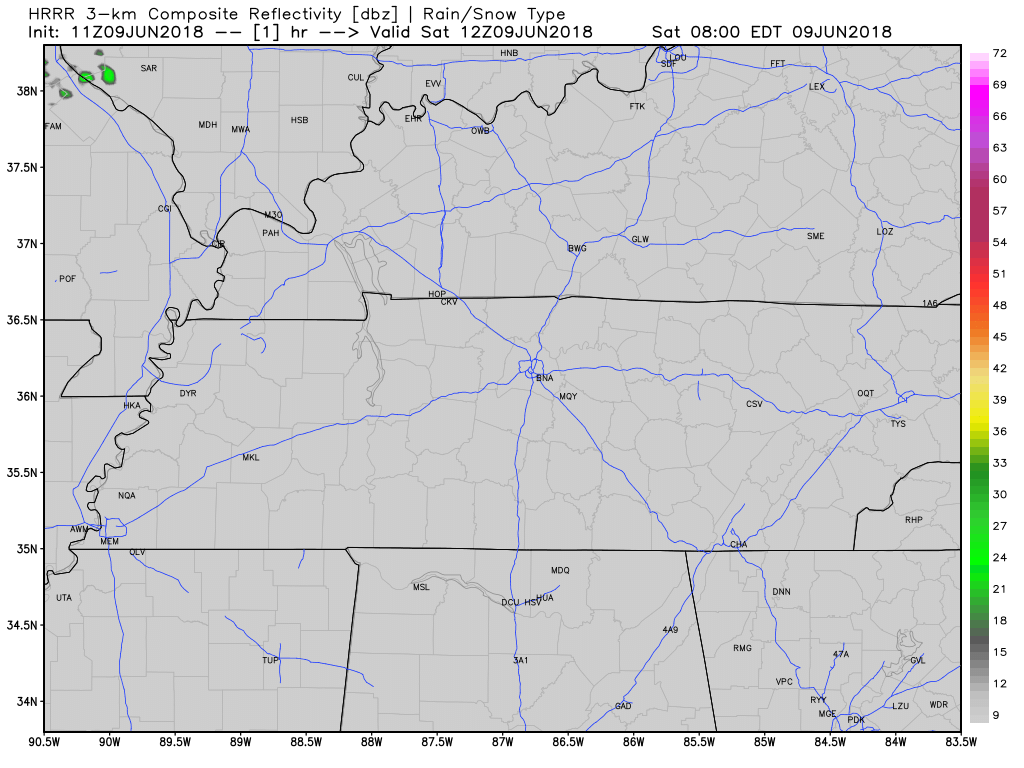 Storms should form by mid-afternoon mostly east of I-65. If this model is correct, we won't see any in Nashville or Williamson County; however, I would not rule one out. A storm is certainly possible here today beginning afternoon until early evening, but it is encouraging to see the HRRR developing rain east of us.
No one knows if a shower or storm will pop up over CMA Fest or Vandy vs. State or whatever else you're doing today. These storms are difficult to forecast because we don't know exactly where or when they'll occur; they appear like bubbles on a boiling pot of water. If you find yourself underneath one of these storms, you can probably expect a quick downpour, but we think they should drift off you, albeit pretty slowly.
(Editor's Note: I have a theory that the heat generated downtown during CMA Fest is immense with all the people, pavement, and activity, and this helps "pop up" storms; I certainly would not rule one out today).
The Heat! The Humidity!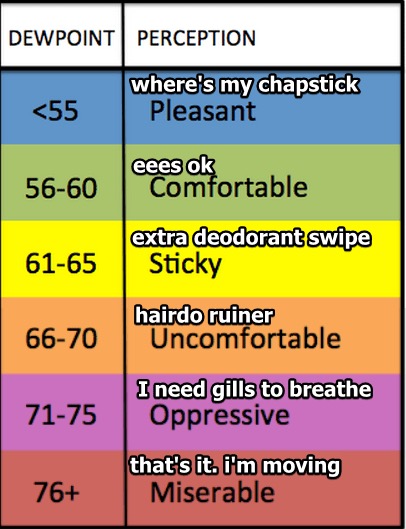 All weekend we're looking at dewpoints in the mid 60°s, with our high into the low 90°s. Remember, that's in the shade! Expect the same humidity (near "uncomfortable") but temps in the mid 90°s for those in the sun. Drink more water than usual.
Sunday
More humid than Saturday.
More clouds throwing more shade, so not quite as hot; but still really hot.
Rain chances higher Sunday than they are Saturday.
The Weather Prediction Center thinks our rain chances increase Sunday as we can expect those summer storms to become more widespread into Sunday afternoon. Generally, WPC expects 0.25″ of rain here through Monday morning, but due to the scattered summertime storms, rain you see in your backyard, field, spot will vary with those not too far away from you.
It's also possible you won't see any rain at all Sunday. Models disagree, but one model, the NAM3, keeps the rain out of Middle Tennessee tomorrow. About that…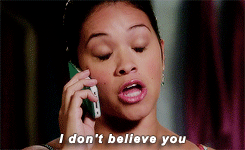 Expect some rain around the region Sunday, possibly including Nashville and Williamson Co.
Early in the Week
Weather models can't figure out what will happen. The GFS and EURO models predict opposite outcomes through the middle and end of the week, so for now we wait. The GFS brings a hurricane through the Gulf of Mexico but the Euro has high pressure in control.
(Editor's Note: most are laughing at the GFS model).
We are reasonably confident we'll see high humidity and hot temperatures next week; specifics beyond that are beyond reach.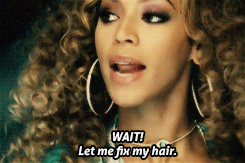 Stay clicked for further updates!
---