Warming Trend Continues Today
Hot, muggy weather is slowly returning.
Even though it's getting hotter, today should be one final day of comfy humidity. Our high temp will easily move into the low 90°s this afternoon in Williamson and Davidson Co. Dewpoints will remain comfy in the low 60°s, making today to be the last comfortable day for most.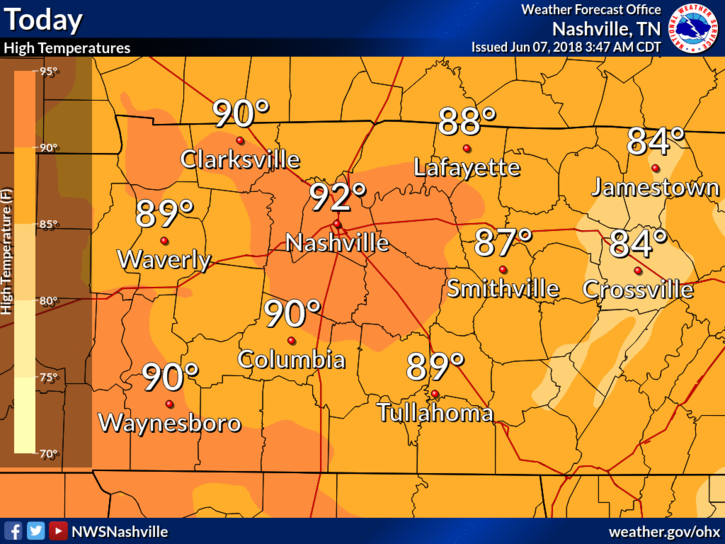 The "back door" cold front we discussed yesterday has inched southward down into extreme western Tennessee and northern Mississippi. This thing has been a hero for us this week, keeping our dewpoints (and therefore humidity) low, but starting tomorrow that front will be a memory, and temps and dewpoints will start to leap back into Usual Sweaty Summer.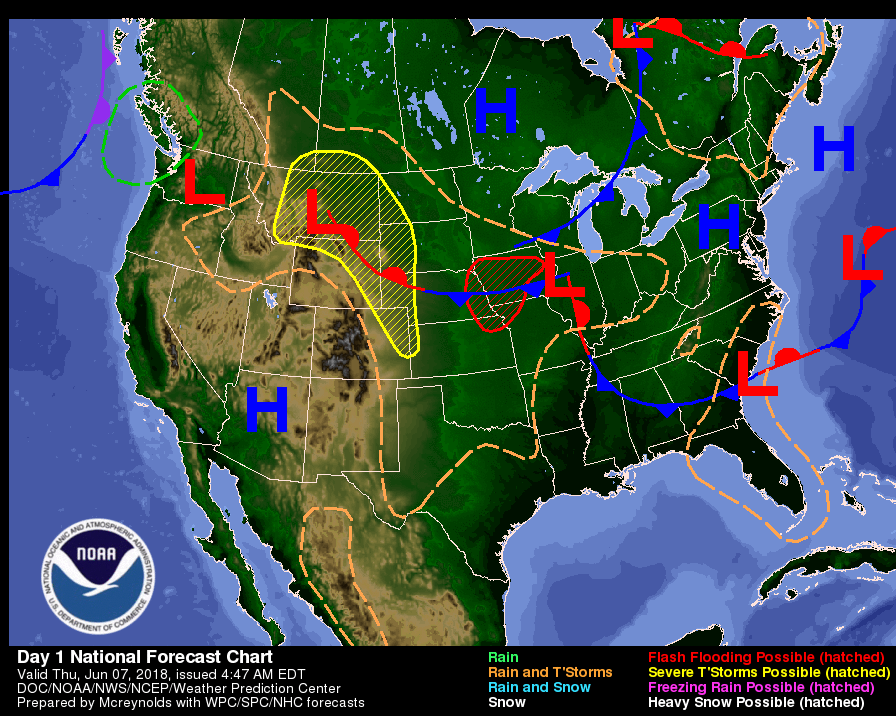 Friday & The Weekend
So maybe you've heard about that music festival taking place downtown. Here's the scoop on that, in one gif: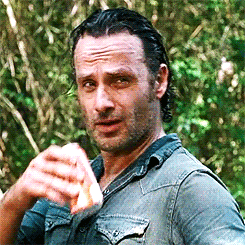 Soon south winds will be blowing in hotter, muggier air, starting Friday. We are really going to be feeling it Saturday and Sunday. These high dewpoints mean lots of sweat. Combine high dewpoints with higher temps and that real-feel or, "heat index," will jump into the mid to upper 90°s.
You know to hydrate.

Models are still running rain-free Friday.
The next chance of rain for us looks to be maybe late Saturday afternoon as all the heat and humidity builds and maybe makes a shower or thunderstorm — when and where is not knowable, so laugh at your weather app crap if it thinks it knows because it doesn't.
About Saturday, the NAM3 model run (it goes from Friday night at midnight through 1 PM Saturday) predicts a complex of thunderstorms trying to work in from the northwest, with a rough ETA for us around mid/late afternoon: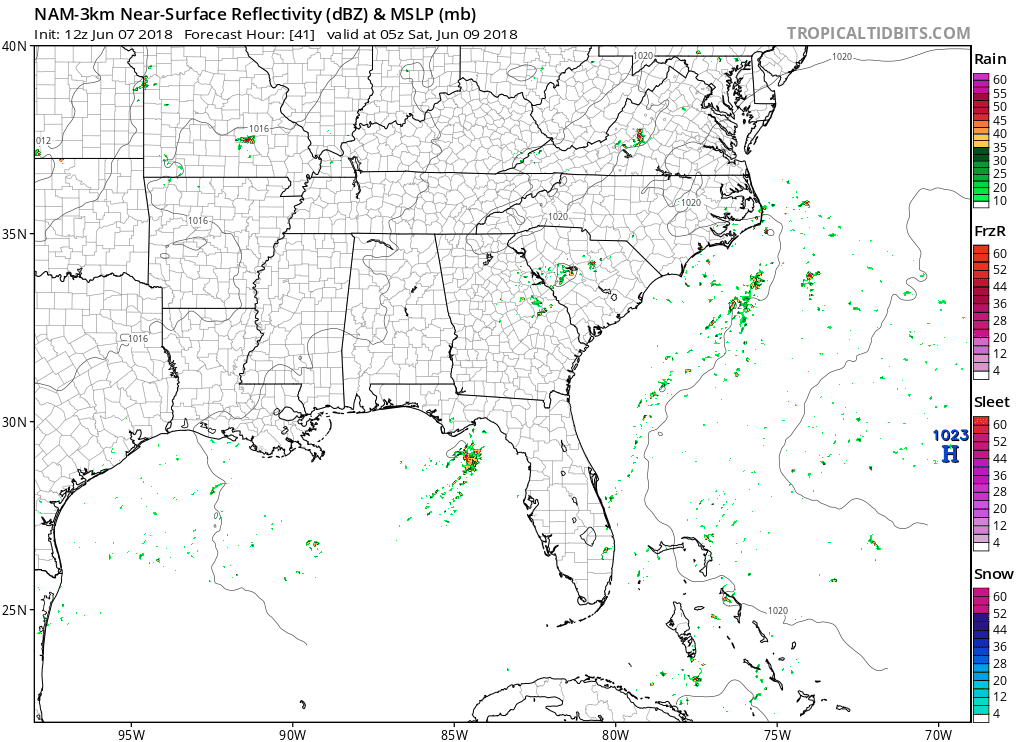 Other models, like the Euro, are all . . .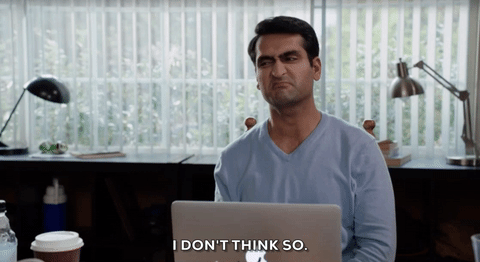 . . . They don't see any rain or storms coming Saturday.
It's fair to say rain chances are low Saturday, but check back tomorrow and Saturday morning before you go out. By then we will have better forecast data and will be able to give you a slightly less uncertain forecast.
Rain chances increase Sunday thanks to more heat and humidity.
Keep an eye on the weather this weekend. Don't let this past week's low humidity fool you. This weekend will be really hot and really humid, and we may see a shower or storm or two.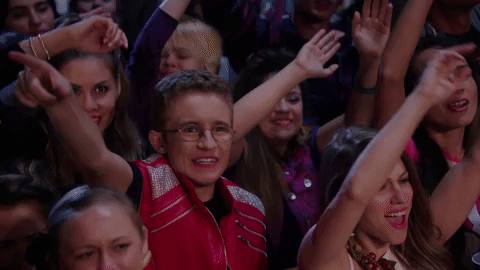 (Editor's Note: I don't recommend that red vest this weekend. It's cool maybe-I-guess-I-don't-know, but you'll bake in that thing. Do not be a slave to fashion.)
Stay clicked here as we continue to update our forecast for the weekend!
---