Pretty Warm, but Comfortable, Today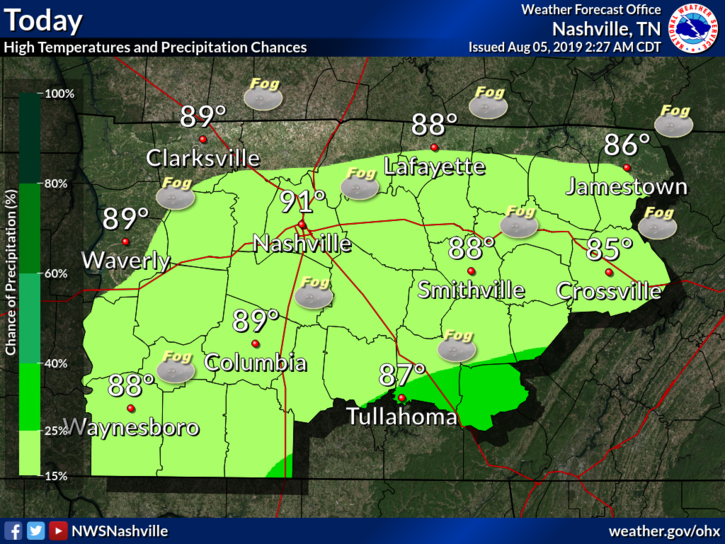 Up goes the mercury in Nashville. Today is going to be the warmest day this week as our warming trend continues. Humidity will be tolerable, some may find it comfortable. We are still in a dry spell, with only an incredibly low chance of an extremely isolated shower and storm somewhere in Williamson and Davidson Counties. (Editor's Note: It's not going to rain today).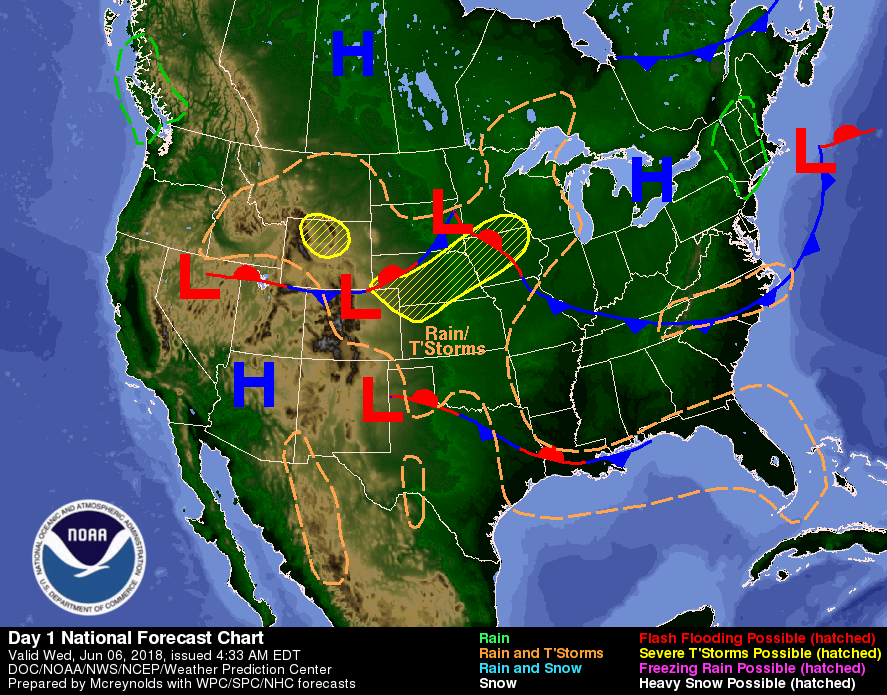 Check out the cold front (the blue line streaking through the eastern half of Tennessee). That's an unusual place for a cold front to be, called a "backdoor cold front." It won't provide rain, but it's a major player in keeping our humidity down as long as it stays right there. Once it moves, though, humidity will shoot back up; we think that will happen sometime this weekend. The NWS in Nashville discussed it this morning:
The GFS is more aggressive with the southwest movement of backdoor cold front over Kentucky late this week and early next week, nudging the dew point front very close to extreme northeastern Middle Tennessee by Monday. Meanwhile, the ECMWF holds the front back further north, up across northern Kentucky.
We keep having to push the humidity and rain chances further away as weather models try to figure out when that front is finally going to remove our protection from humidity and resume Our Normal Sweaty Summertime Conditions.
Clear for the Rest of the Work Week (Until Friday)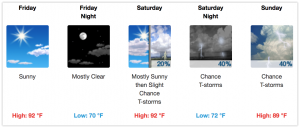 I was checking out new model runs this morning and am finding that Friday is trending drier and drier. The NWS is in agreement in their extended forecast. In the meantime, daytime high temperatures will move into the upper 80s to lower 90s this weekend. Morning lows will be near 70. But, at least for now, humidity should remain tolerable through Friday.
Toasty and Wet Weather Returns
Rain chances increase this weekend from a different cold front that will make its way through the midwest on Saturday. There is still so much uncertainty with the forecast such that it's no use getting into specifics. Usually, there is an A solution (rainy) or B solution (not rainy), a 50-50 shot if you will, but not this weekend. The models are over the place. Just know that we are watching a rain threat for the weekend, and if you had to bet on a day to get rain, Sunday is more likely to get rain than Saturday.
One thing that is for certain: the music festival attendees will be hot and sweaty, potentially wet, this weekend.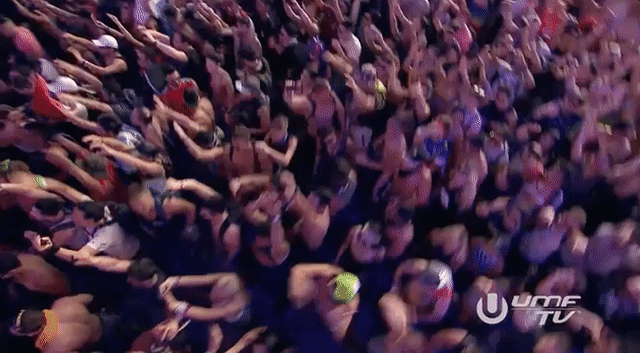 Water vendors are all: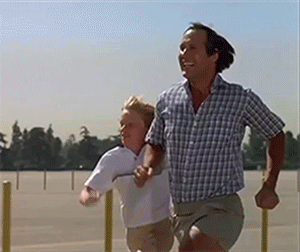 Stay clicked for further updates as this weekend's activities approach and the weather models sort out what will (probably) happen.
---