Comfortable Today
Today will continue to feel pretty awesome! High temps will float around the mid 80s, with dewpoints comfy in the mid 50s.
We can see high pressure (the clear, cloudless sky) building in from the north via GOES-16 visible satellite imagery.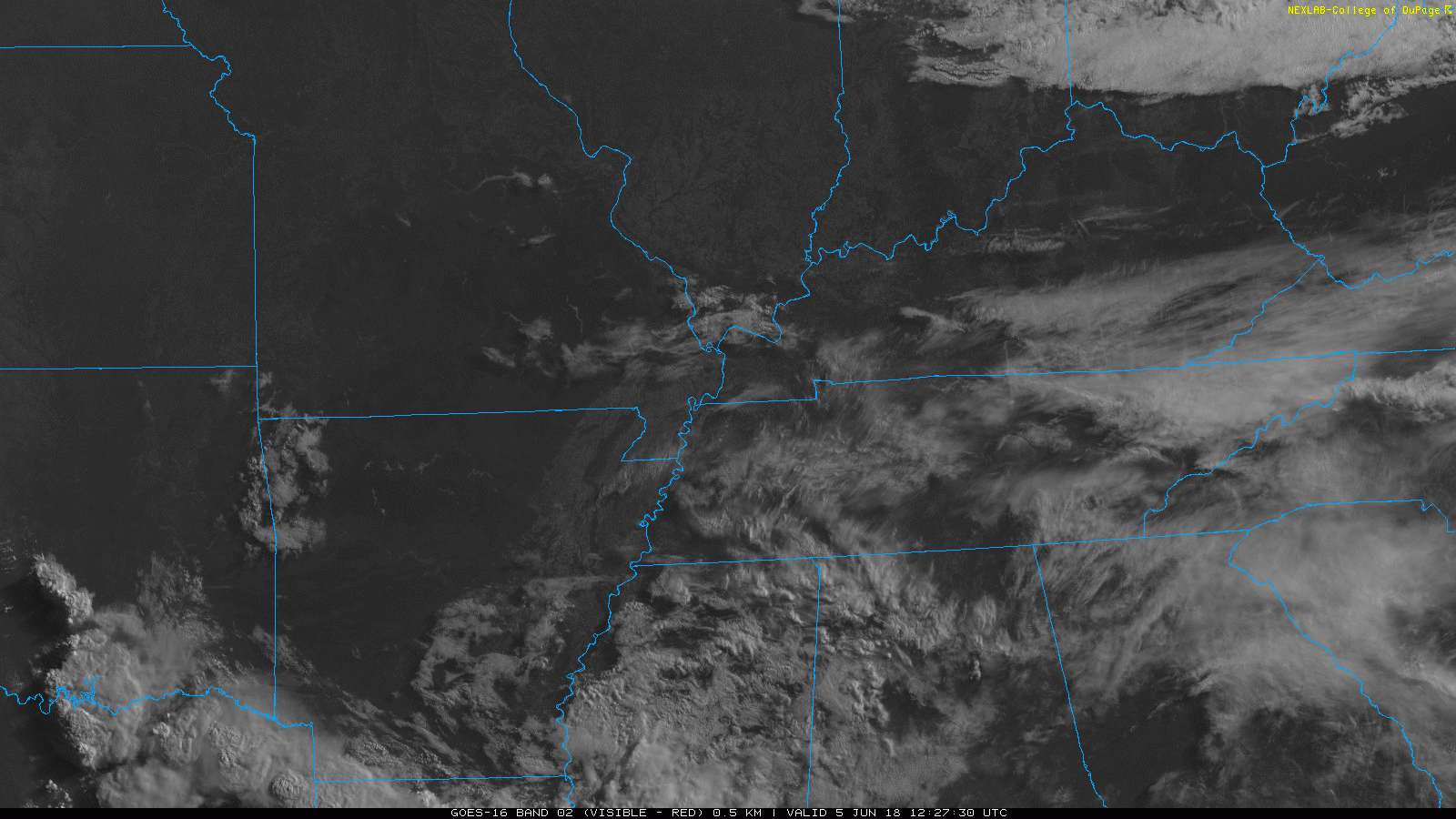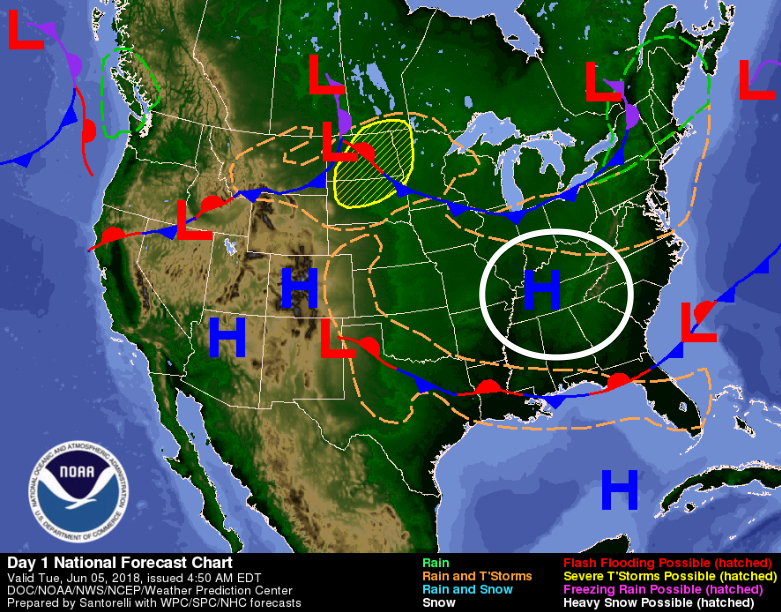 This area of high pressure centered right over Middle Tennessee is what is going to keep temperatures this week so steady and our weather so fair.
Some rain is possible if there is enough lift to get storms going, but for this week the chances are incredibly low.
Clear for the Rest of the Work Week (Until Friday)

Toasty and Wet Weather Returns
For the majority of the week we'll be dominated by a northeasterly wind. This is what has been ushering in our cooler, drier weather. This will need near the end of the week when winds turns southerly, bringing with it muggier, warmer air.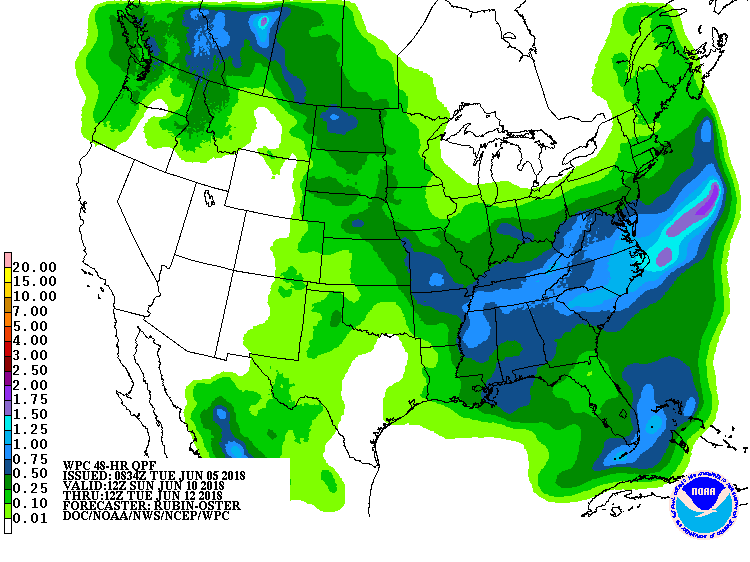 Rain should return for the weekend from a cold front that will make its way through the midwest on Friday and into Saturday. The Weather Prediction Center is expecting some places to receive upwards of an inch of rain, but the weekend is still a few days away and there are no reliable rain specifics for those hitting up that music festival downtown at least a few dozen people will attend and no doubt purchase lots of water to battle the heat and humidity.
Stay clicked for further updates as this weekend's activities approach and the weather models try and sort out what will happen.
---