Popcorn Storms Today
Holy cow! It's June! Where does the time go?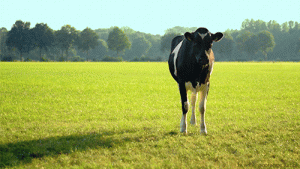 The overarching system that gave us showers and thunderstorms is on the way out this morning. However, there will be enough temperature recovery with residual small-scale boundaries to produce isolated to scattered thunderstorms. Isolated severe storms cannot be ruled out of the picture; however, the HRRR model doesn't really think anything of consequence will pop over us today. Below is the NAM3 model: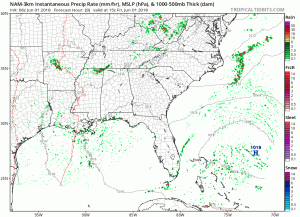 Any showers and storms will diminish by sunset, giving away to a foggy evening.
Cold Front Saturday Night
Saturday is going to be the driest day we have had in a while with the dominant feature being a high-pressure center, causing sinking air which prevents storm development. That being said, there is still a slight chance of an afternoon thunderstorm.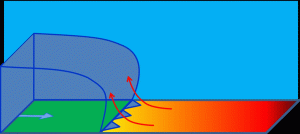 Showers and thunderstorm chances increase again Saturday night with the approach of a cold front. As the graphic above shows, approaching cold air will create the lift needed to make thunderstorms. A few strong to severe thunderstorms with damaging wind gusts will be possible late Saturday night, mainly west of I-65 in Williamson and Davidson Counties.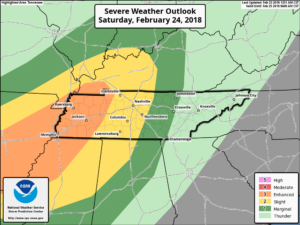 Thus, the Storm Prediction Center has given Williamson and Davidson Counties a 5% chance of seeing severe weather tomorrow.
Those showers and storms will stick around through the Sunday morning hours. The cold front will cool us down and dry us out for Sunday afternoon
Humdity relief arrives Sunday and especially Monday as that cooler and drier air filters in.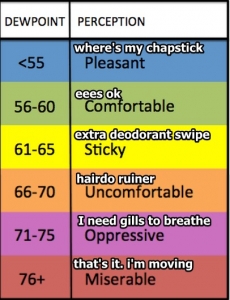 Dewpoints will be in the upper 50s (feels awesome) and will stay in that range through next work week! Low temperatures for the first half of next week will be in the upper 50s to lower 60s with highs in the upper 70s to lower 80s.
---