Strong/Severe Storm Chances Today
Showers and storms have already appeared on the radar this morning, but as we are publishing this, the radar is quiet. That won't last long.
Excessive moisture left behind by Alberto has kept dewpoints in the low 70's, producing oppressive humidity. As high temps creep towards the 90 degree mark, this is going to be a hot and sweaty day. The moist and unstable airmass will fuel thunderstorm development today.

Weather models – undertaking the thankless task of attempting to predict the future – continue to pop storms east of us and on top of us today. The HRRR model thinks a big line of storms will come down I-24 tonight (specific ETAs too fuzzy to predict right now). Heavy rain and frequent lightning are likely. Hail and damaging winds are also possible. A tornado cannot be ruled out.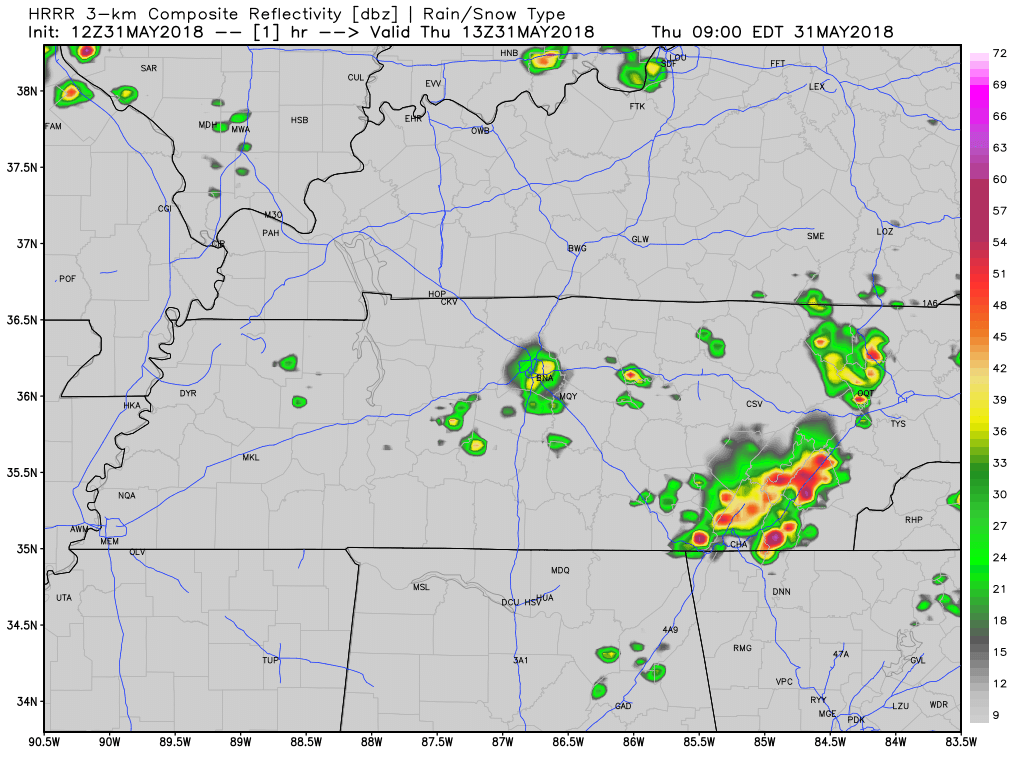 The probability of damaging thunderstorm winds 58+ MPH within 25 miles of you is 15%: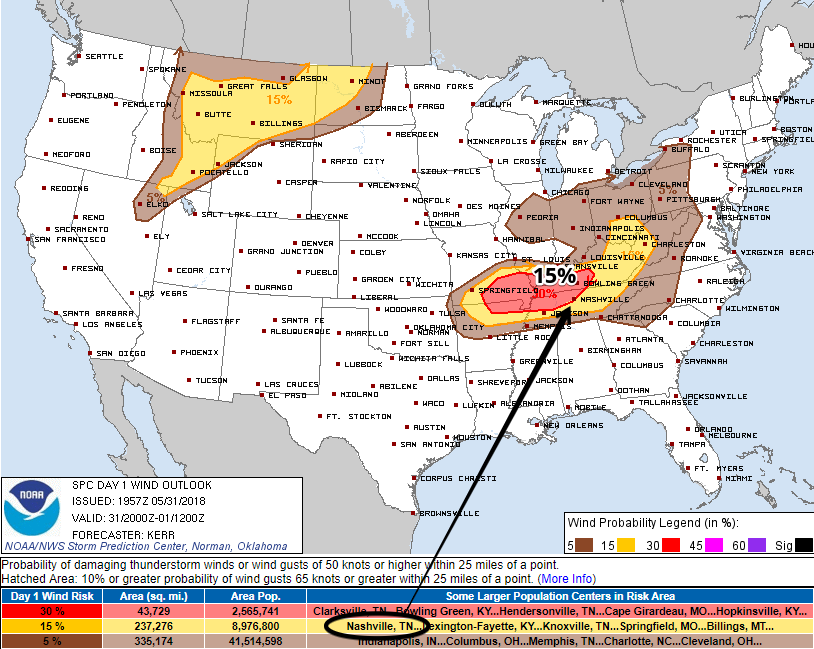 The probability of a 1″ hail within 25 miles of you is 15% (hail may be much larger than that to our NW in the shaded area of the map below):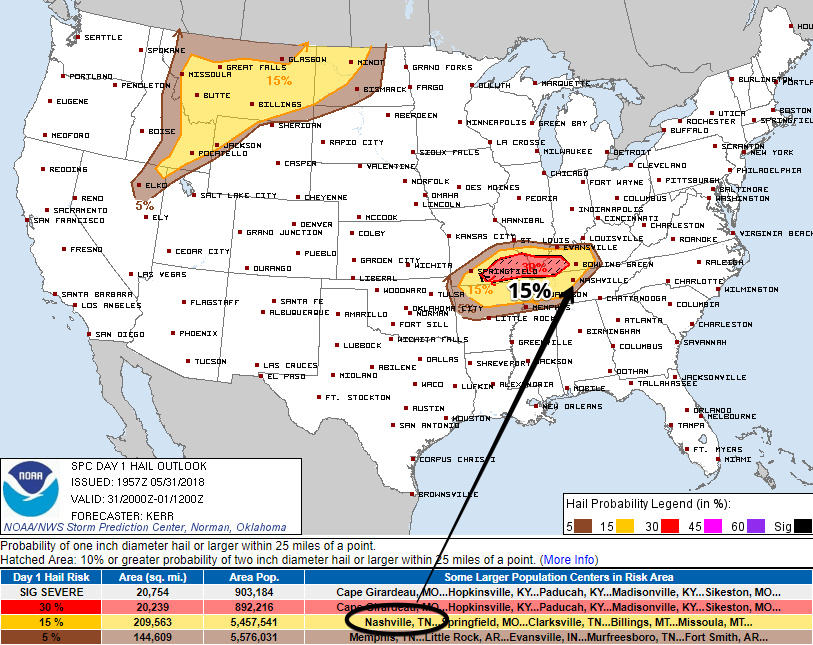 The probability of a tornado within 25 miles of you is 2%: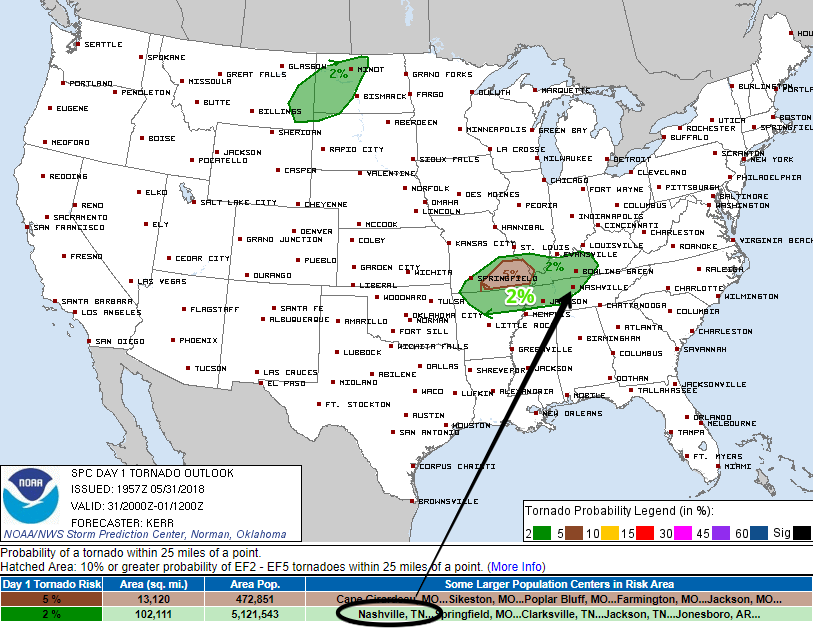 There are no good ETAs for this. We may see strong storms early this afternoon, but we think the "main event" will be tonight as storms mature in western Kentucky and take I-24 into town later tonight.
As usual we will be covering this on Twitter @NashSevereWx.
Summer Showers Friday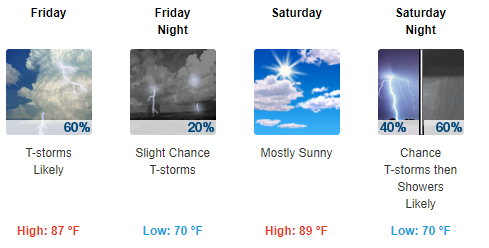 We will remain unstable — thunderstormable (Editor's Note: I just made up that word) — Friday. Daytime heating will allow for some storms to pop up. These could be severe with wind being the major threat; small hail cannot be counted out.
More Storms Saturday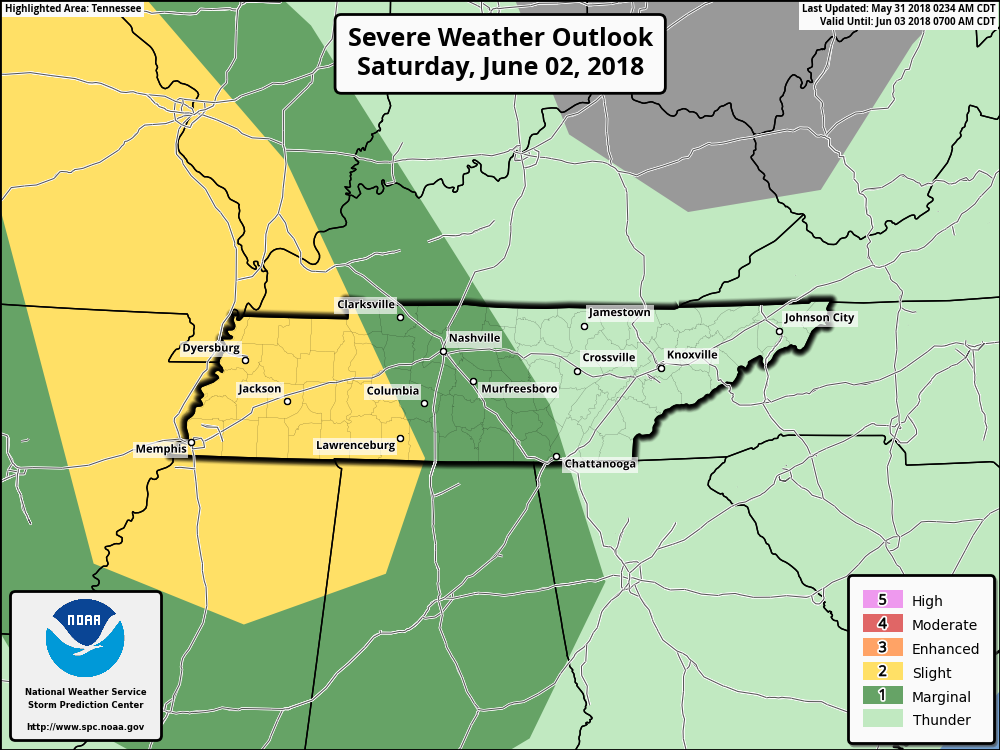 The day looks OK — can't rule out a shower/storm or two — but strong to severe storms are expected again on Saturday evening. As shown by the SPC outlook, the area with the greatest threat is to our west. The primary threat will be damaging thunderstorm winds and large hail as what's left of these storms move into Nashville.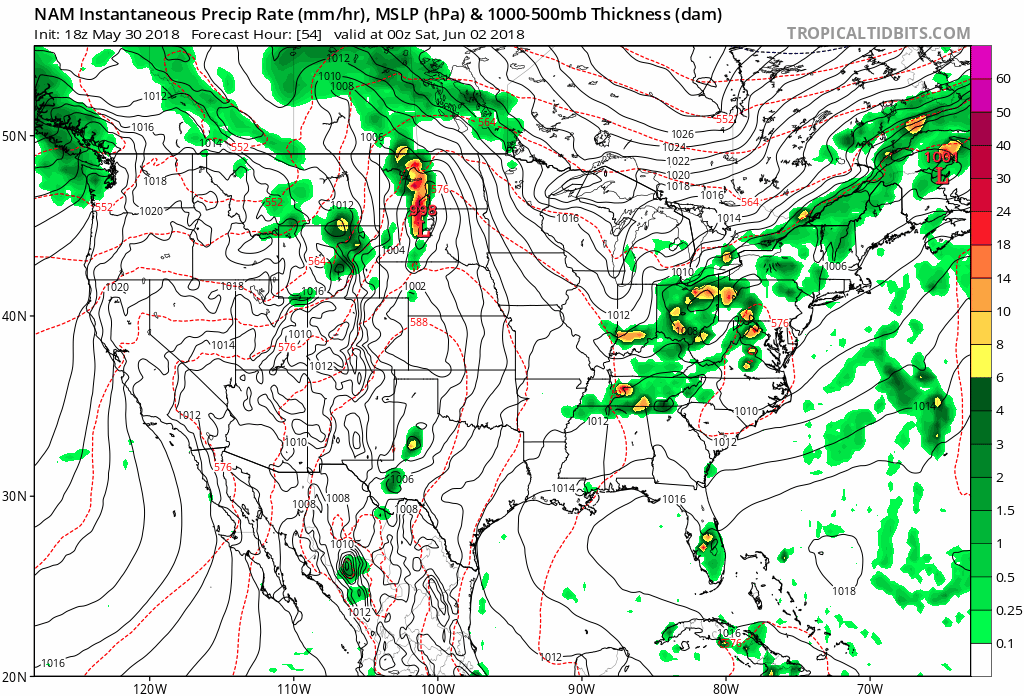 The threat of tornadoes is very low with this system.
ETA will probably be very late Saturday night into Sunday morning.
Localized flooding can be a threat with widespread, slow-moving showers.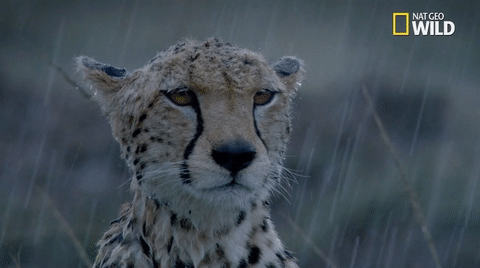 ---