As discussed yesterday, days like today are hard to predict.
Today is expected to be like yesterday, with rain showers appearing as the sun heats the surface.
Earlier Today Through Lunch Time
Due to overnight cooling, most storms died during the night.  An increase of moisture closer to the surface left us with widespread cloud cover and thick fog in some places. The fog mixed out as the sun came up and warmed us up.
Good news! Cloud cover is going to keep our temps for today into the mid 80s! Dewpoints will hang around the mid 60s for the day, making outdoors very sticky.
A few sprinkles or light rain showers were around this morning, but nothing heavy.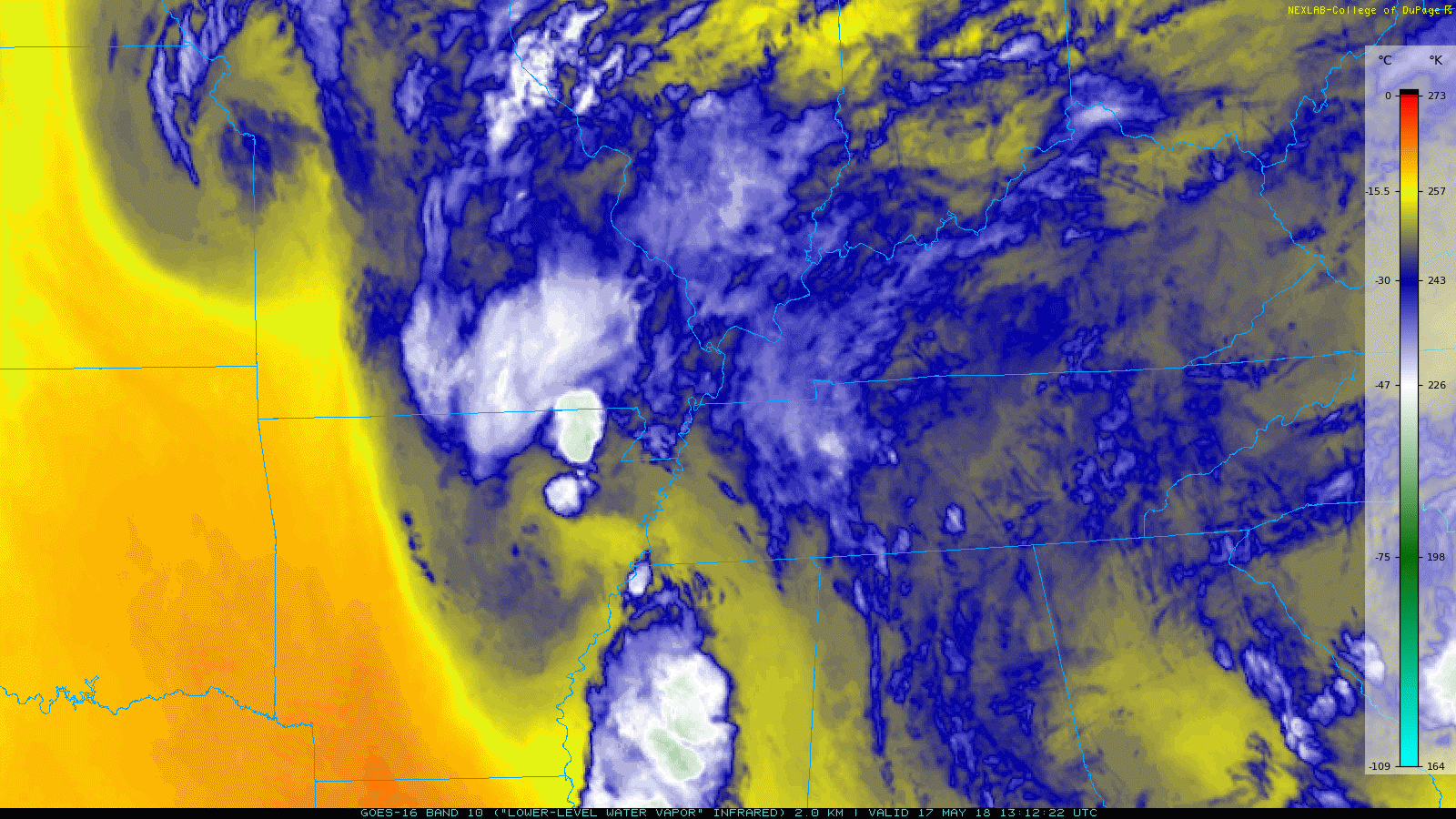 Water vapor imagery is useful on a day like today.  It shows the dispersion of moisture that can fuel storms later in the day.  The warm, golden colors indicate dry air, while the cooler, blue and white colors indicate moist air.  We have lots of moisture over Davidson and Williamson counties!
Afternoon Showers/Storms
Surface heating throughout the day will cause storms to begin firing up.
Where will they occur? Well, that's hard to say.
When exactly will they occur? That's tough too.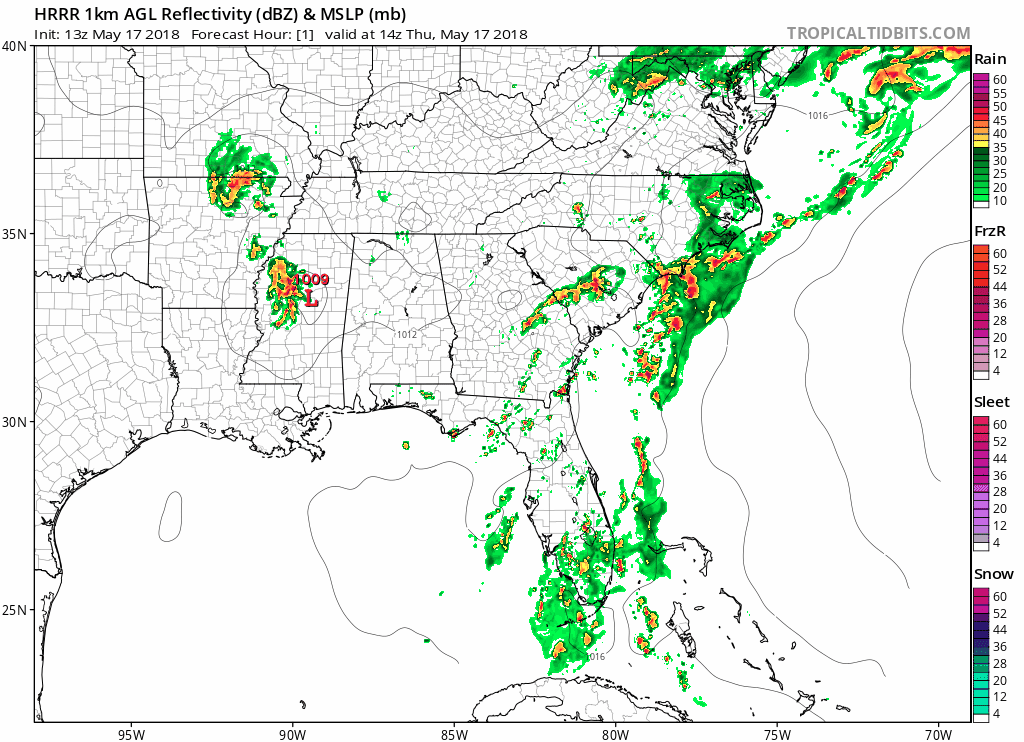 The HRRR can give us a visual idea of what today's radar could look like. For models, pinpointing the exact location of a storm on a day like today can be difficult.
What kind of threat do we have in these storms? With plenty of moisture and a nice amount of energy, air won't have any issue lifting.  Hail should not be a major player today, but heavy rain is expected from the slow moving storms.
Keep an eye on the radar as we enter the early evening.
Same thing Tomorrow (Friday)
The NWS is expecting a fair amount of rain to fall on us from these storms.
Slow movement from a weak low pressure to our west will allow for lots of water to fall on a very localized scale.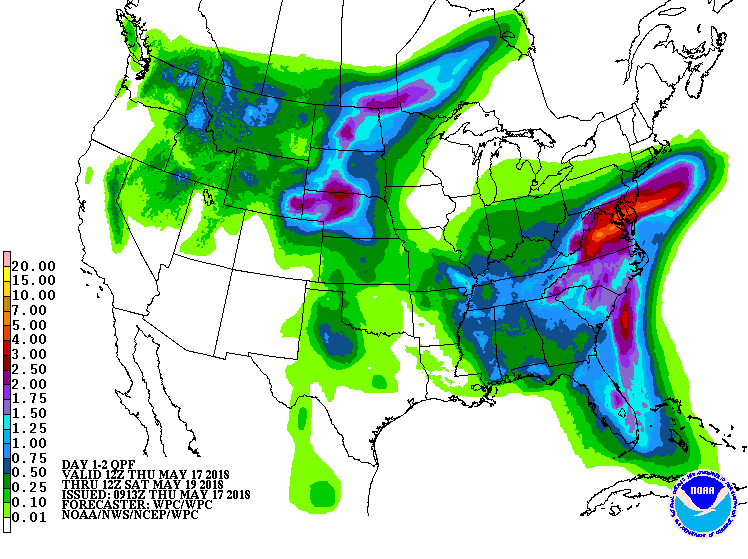 NWS's QPF product can give us an idea of how much rain to expect through Friday night. This has us receiving about an inch, but localized flooding could be an issue from quick downpours.
The story for Friday is going to be the same as today.  Lack of storms in the morning, pop-up showers in the afternoon/evening.
Saturday
Models are running on the dry side as a weak ridge of high pressure will be located over our area on Saturday.
The higher pressure will act to fight against lift, keeping storms from popping up, but it is weak. Some showers could appear in the afternoon hours.
The NAM-12 km allows us to see into Saturday.  We see the rain move out late Friday, with chance showers appearing Saturday.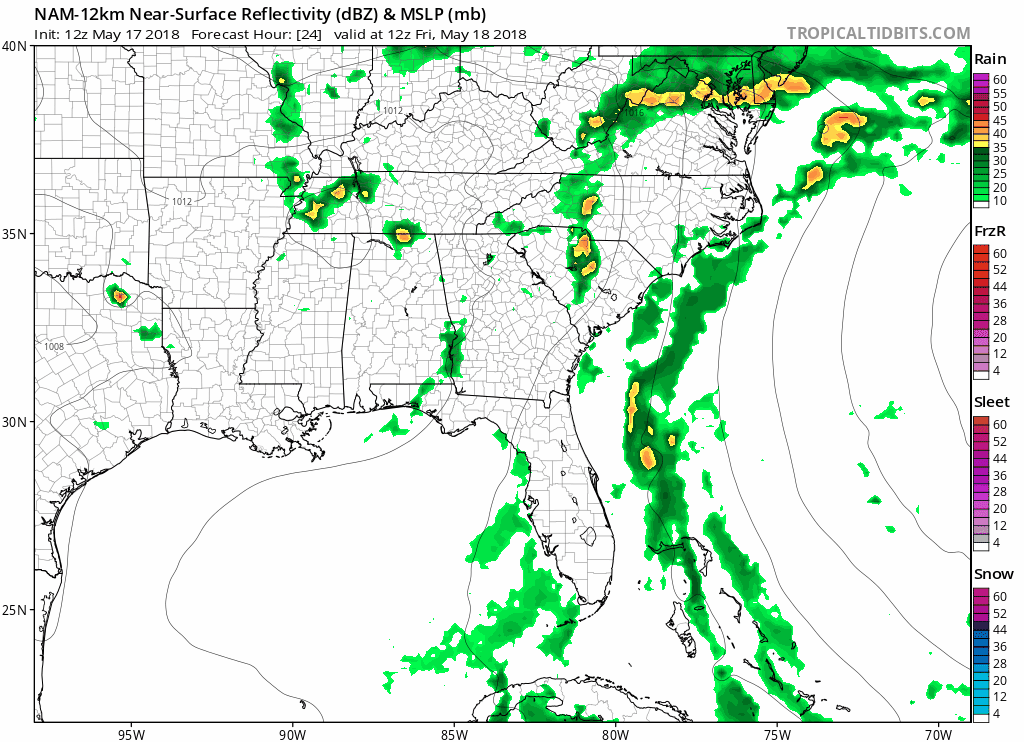 ---