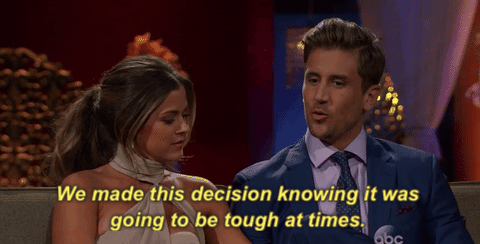 Future prediction is hard.
This week we're at our outdoorsiest…during what's statistically the wettest week of the year, mid-May.
Will it rain [insert location, date, time] because I have [plants to water, graduation ceremony, a game, going out with friends and thinking about a white top, it's field day, etc] and I have to decide what to do?
I hope you're not the one asking for a binary answer to a multi-possibility question that's impossible to answer, but in case you are that person, don't be that person.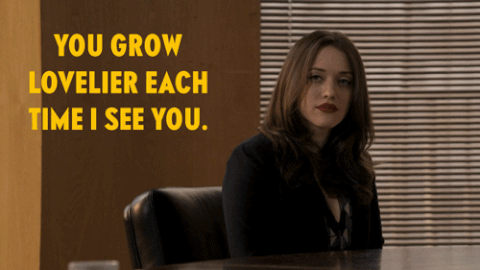 The truth is these summer forecasts contain more uncertainty than usual. The good news is we have information, some of it useful.
Rain is possible at any time of day through Friday, but more likely after noon into the early evening hours
We aren't just guessing. There's science behind it. But science doesn't always produce certain answers. Don't believe us? Here's an excerpt of the technical discussion from NWS-Nashville.
This will allow everyone to quickly warm in the 80s over the next hour or two, increasing surface based instability and allowing us to reach convective temps. This afternoon`s convective initiation is going to be outflow boundary dependent, so nailing down a specific time/area that will see thunderstorms is pretty difficult. The good news is, there`s no organizational shear to speak of. Storms that develop this afternoon will likely have to rely on waterloaded updrafts to provide a gusty wind threat. With freezing levels at 12kft and wet-bulb zeros just below that, there shouldn`t be much, if any hail that reaches the ground today. So keep your eye to the sky through the afternoon as we`ll just carry a 50-60 probabilities of precipitation and anyone that does see a storm will likely only have to deal with an hour or two of rain, but keep in mind there could be some gusty winds with any of these storms.
Today, expect rain and a few storms to begin earlier than they did yesterday. Rain will be more likely during the heat of the day, with showers and storms dying off after dark.
Thursday, same thing: showers and storms are possible in the morning, but more likely after noon and during the heat of the day.
Friday, rain chances decrease:
Some drier air will work into the area on Friday so look for decreased coverage in storms.
But, we still may see a shower wander overhead.
Saturday, rain chances decrease further, as drier air arrives, but it will still be swamp humid.
Should you cancel, delay, relocate, move an event or alter plans?
Looking for a straight answer from weather models? Keep reading, but first:
Weather models offer very little help for specific location events. Even storms seen on radar will behave unpredictably in this summertime airmass. Scattered showers could hit everyone but you, or only you. 2/2 pic.twitter.com/5YgchJBRE0

— NashSevereWx (@NashSevereWx) May 16, 2018
Here's the NAM3 model's simulated radar, today through Friday evening: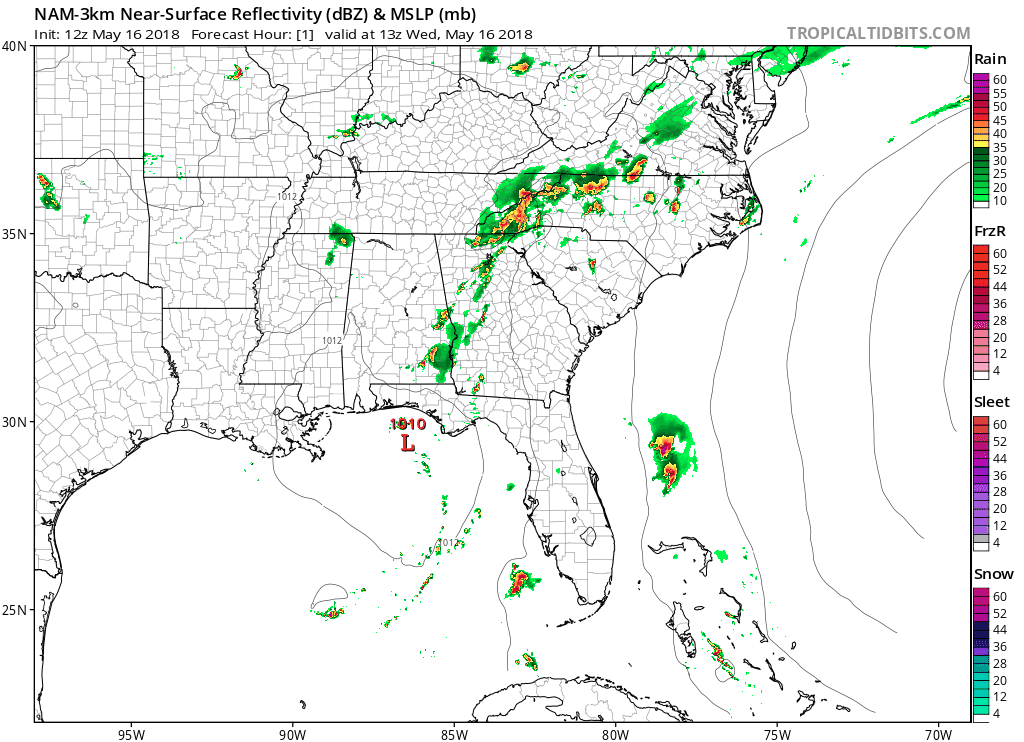 The odds of this being exactly right are 0.01%. But the pattern it shows is useful.
The GFS model, over the same time: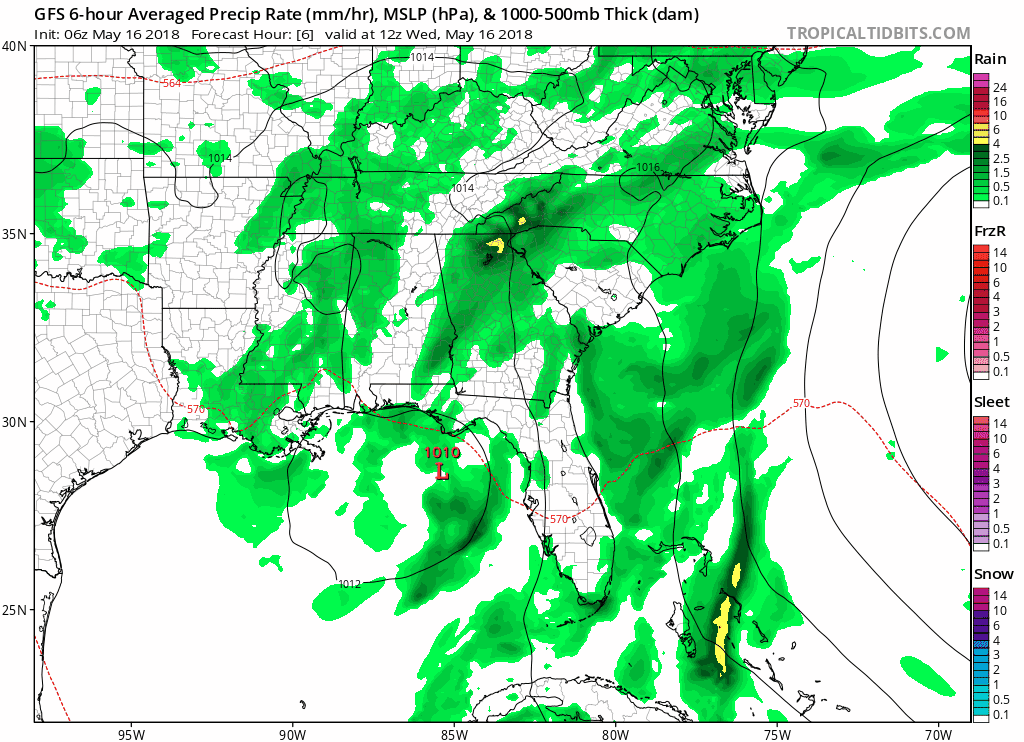 See? Helpful. Isn't it? (No, it's not really helpful).
I just got off the phone with a friend asking about an event planned for Thursday night in Nashville. The question was: should they purchase additional tenting in case of rain? We worked it out like this — did they prefer spending the money and it not raining, or not spending the money and it raining? This allows them to choose their worst-case scenario and avoid it. They can not reschedule and they have easily accessible enclosed structures in case there is lightning. Their decision will be made based on their specific situation and risk tolerance, informed by the likelihood of rain in the area (which I estimated was between 50% and 70%, with a wide margin of error).
Cloud cover will keep temps below 90, but still very humid
Confidence is high temps will stay under 90 and humidity will be sticky and frizzy. No record heat expected.
---