Hot and Humid again
Heat and humidity continue today. The ridge of high pressure responsible for the sauna is still in place, but as we move into the afternoon, it's going to begin breaking down. Until then, our temps are still going to flirt with record breaking highs; the record high in Nashville on this day is 91, set back in 1962. We're forecast to hit 91 today. Dewpoints are going to hang around the upper 60's all day, so it'll be another sweaty one.
Rain and storm chances begin this afternoon
The tropical low that we've been keeping an eye on in the Gulf is beginning to move northward, which is why the ridge of high pressure is breaking down.  This will allow rain and storms to creep close to us late this afternoon and tonight.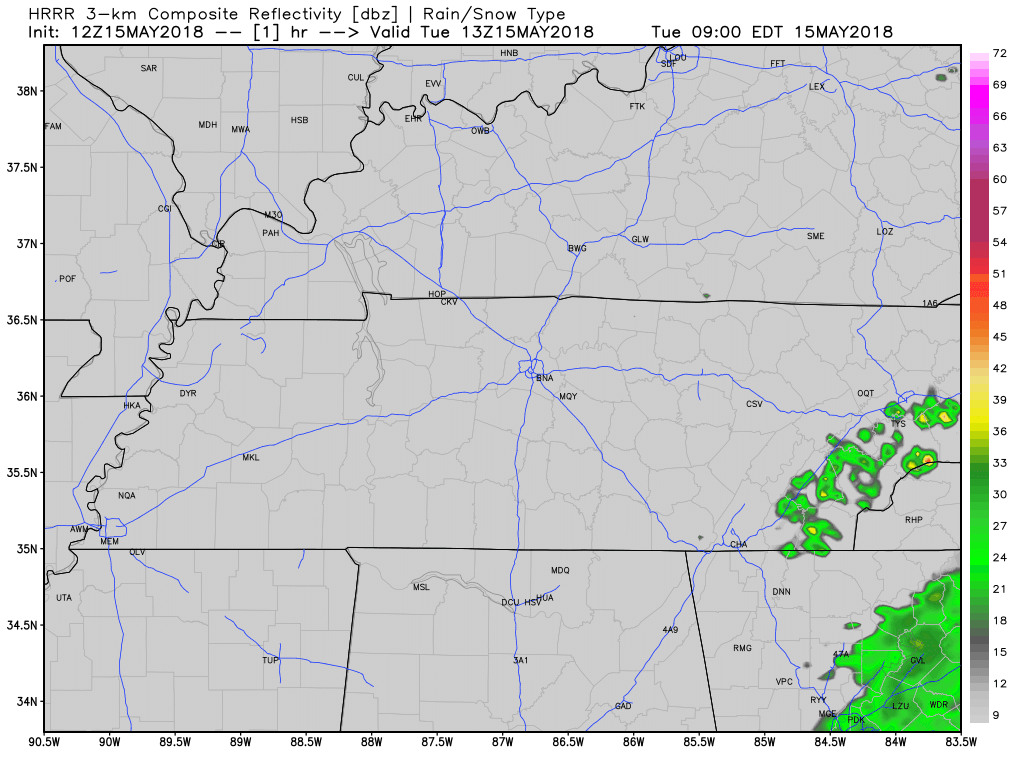 Showers will still behave like those we see in the summer, so we can expect some pop-up showers that could become weak thunderstorms. We can also look for a rain band to come up I-24 from Chattanooga. As you see above, the HRRR model doesn't quite get it to us today, but it'll be close.
Rain Chances Increase Wednesday – Thursday
The tropical low will be the main influence on our weather through the mid week. It's slowly going to make its way through Georgia and track northeast through the Carolinas, leaving us with an excess of moisture in the air.
From this we can expect an increase in cloud cover and rain chances on and off Wednesday through Thursday. The rain and clouds should offer us at least a nice break by dropping the high temps by a few degrees.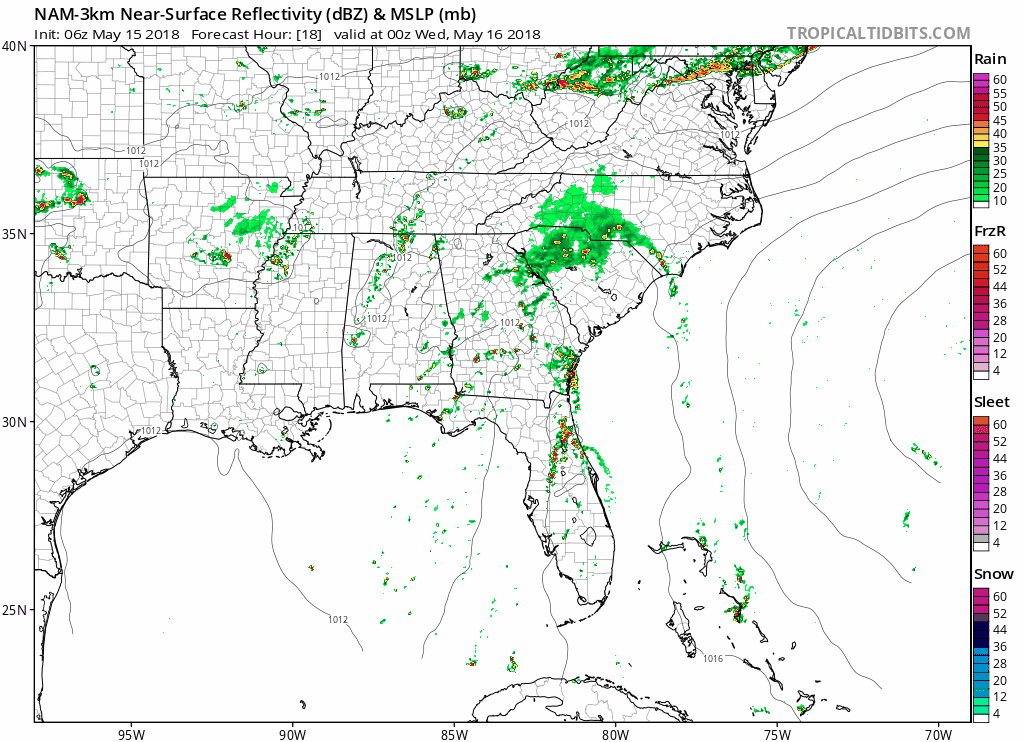 Note this is not a steady rain. Expect it to come in waves. But, the rain we get could be heavy, with thunderstorms.
Rain chances remain relatively high on Friday afternoon.
Rain remains possible this weekend, but we think Wed-Fri will be rainier than the weekend.
There is no reliable indication what times of day to expect rain or storms, except to say as a general rule rain chances are higher during the afternoon and early evening.
Even if you aren't getting rain, you'll want to be inside. Despite clouds dropping our temps into the 80s, it's still going to be gross humid.
---