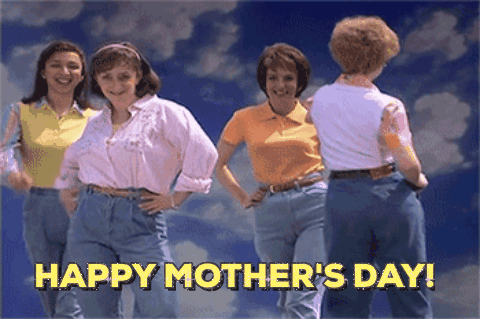 Yesterday, for the first time in 2018, BNA hit 90. This was early: on average, we hit 90 on May 29. Look for highs today of 91, Monday 93, and Tuesday 92.
For us, yesterday's heat was a "dry heat," with dew points at or below 60. Dew points (the humidity) will rise today, tomorrow, and Tuesday, into "extra deodorant swipe needed" and "your hair will frizz" levels.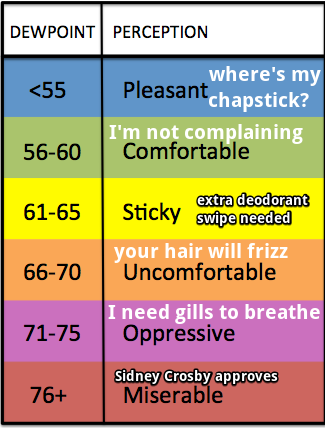 Combined with low 90s temps, these dewpoints will make it feel like 93 today, 95 Monday, and 97 Tuesday.  Our first real humid weather of the year.
Check the Back Seat
From the National Weather Service:
One of the biggest weather related risks during the summer months is the possibility of a child dying in a vehicle from heat stroke. The temperature inside a vehicle can rise 20 degrees in as little as 10 minutes, and 50 degrees in an hour. This can cause hyperthermia (heat stroke) in literally a matter of minutes, particularly in children, whose body temperatures warm at a rate 3 to 5 times faster than an adult's.
Also, don't leave your pets inside your car. Cracking the window doesn't cool your car or truck and eliminate the risk of heat stroke.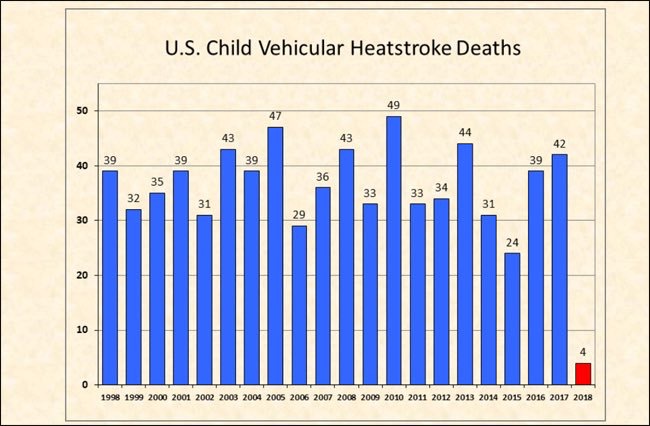 Rain Chances Return Wednesday & Continue Into the Weekend
When. A weak tropical system now in the western Gulf of Mexico is our next rainmaker. It should weaken and start to deliver us rain chances Wednesday (and maybe Tuesday night).
From NWS-Nashville:
[The m]ost likely scenario is scattered afternoon showers and storms with lingering showers and isolated storm chances during the overnight hours.
The odds one of these showers or storms will wander over you are around 50%. The odds you'll stay completely dry this entire week are very low.
What. We aren't concerned about severe weather because shear is lacking.
However, instability and energy will be high, there will be plenty of wet tropical air, and rain and storms will move very slowly. Therefore, as NWS-Nashville wrote this morning:
[We] will need to pay attention to any potential for flooding.
It's too soon to sound alarms or worry about flooding. Too much is unknown to make such a forecast. It just looks possible right now. Weather models are not alarming.
Models. The GFS model predicts rain off and on from late Tuesday night through Saturday night.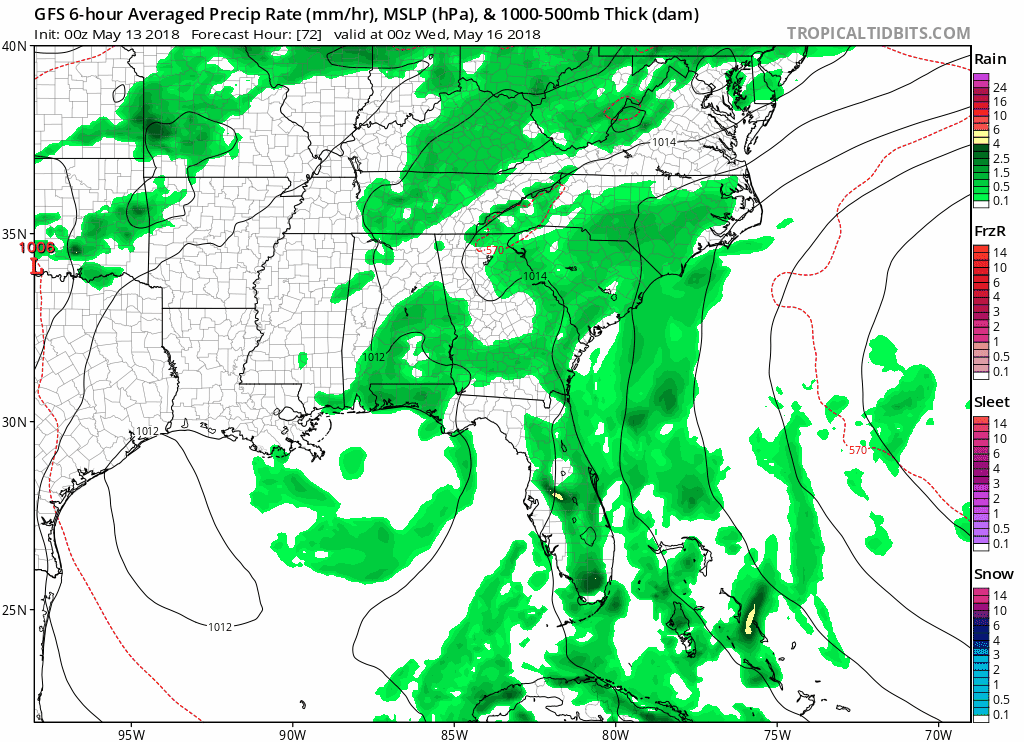 The Euro model has generally the same idea: a pattern of quiet mornings, rainy afternoons, some rain and storms lingering into the evening, then quiet again in the morning, rinse and repeat.
The Weather Prediction Center's Quantitative Precipitation Forecast has a total of around or under 2" over the next 7 days. This wouldn't be enough rain to cause flooding.
Hair Frizz Alert
Temps after Wednesday will cool down into the 80s, and the rest of the week will follow. It'll be too cloudy to hit 90. However, humidity will remain very high all week, so Hair Frizz Alert !!!, especially for those graduating this week.
After Sunday, the upper level winds will shift, and create more rain chances. Expect rain chances to continue after next weekend.
---