Iroquois Steeplechase Today!

Hot today, tolerable humidity
The strong ridge of high pressure has really settled in over our area enhancing a southerly flow and keeping cloud-cover low.  These conditions are going to let our temps to creep upwards close to 90. We are on a direct course to come close to 90 degrees today.
Dewpoints will stick to the low 60s today, making our day a little less sticky.  Still expect sweaty conditions with such high temps!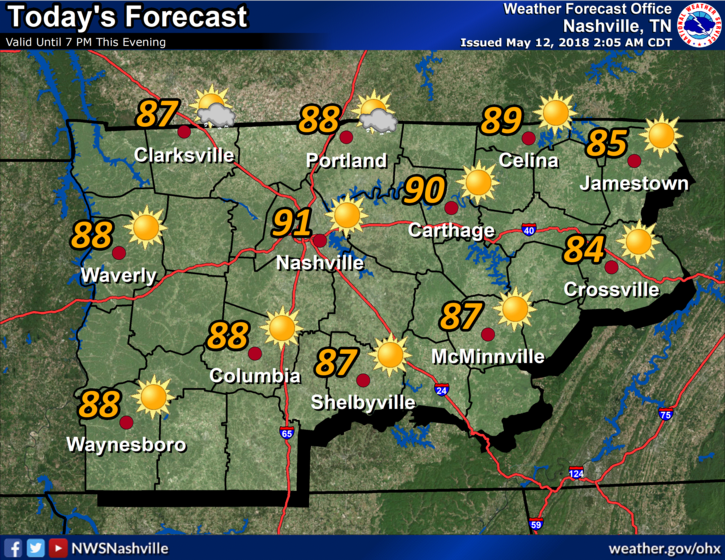 Dewpoints on the rise
Beginning tomorrow and continuing into Monday, dewpoints will begin an upward trend, rising closer to meet the already hot temps. These are the ingredients for a less-comfortable outdoor experience. Temps could continue to rise into record-breaking territory. This means the heat index will rise as well!
Peek into next week
The tropical low is still expected to form and move along the western coast of Florida before moving up into our area. What kind of influence will it have on our area? Lots of rain will be dumped on top of us, per the usual with tropical systems, but being this far out we don't have any certainty on how much.
When will it hit my house?
Well, this time the answer is geared towards a, "when is the rain going to start?" The most recent GFS run is showing the tropical low stepping on land Wednesday, breaking down the ridge of high pressure and funneling in a ton of moisture throughout the week.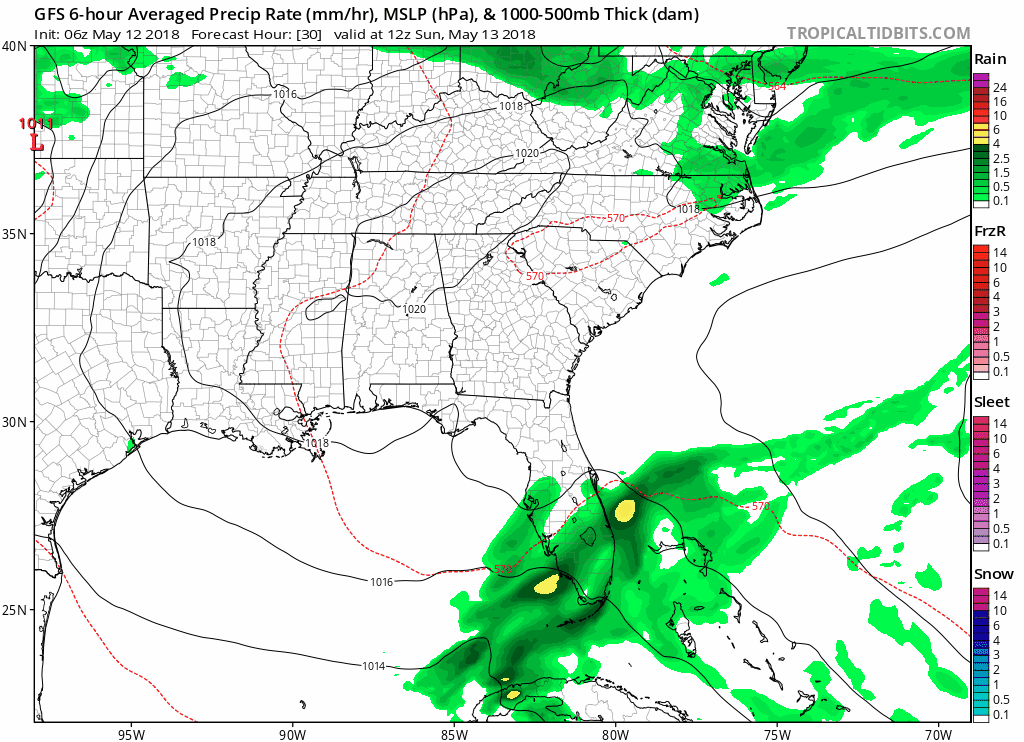 Steeplechasers, Unite!
A dip in dewpoints can lend to a false sense of comfort being outside. Those attending the Iroquois Steeplechase need to slather on the sunscreen or face the wrath of the sun. Remember, the horses are supposed to be chestnut red, not the audience!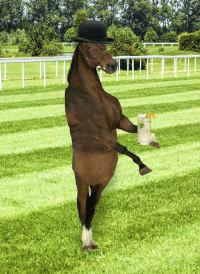 ---