Today Looks Hot & Dry
Below is one of the runs from this morning's HRRR model. It shows a few scattered showers this morning followed by a clearing in the late morning hours.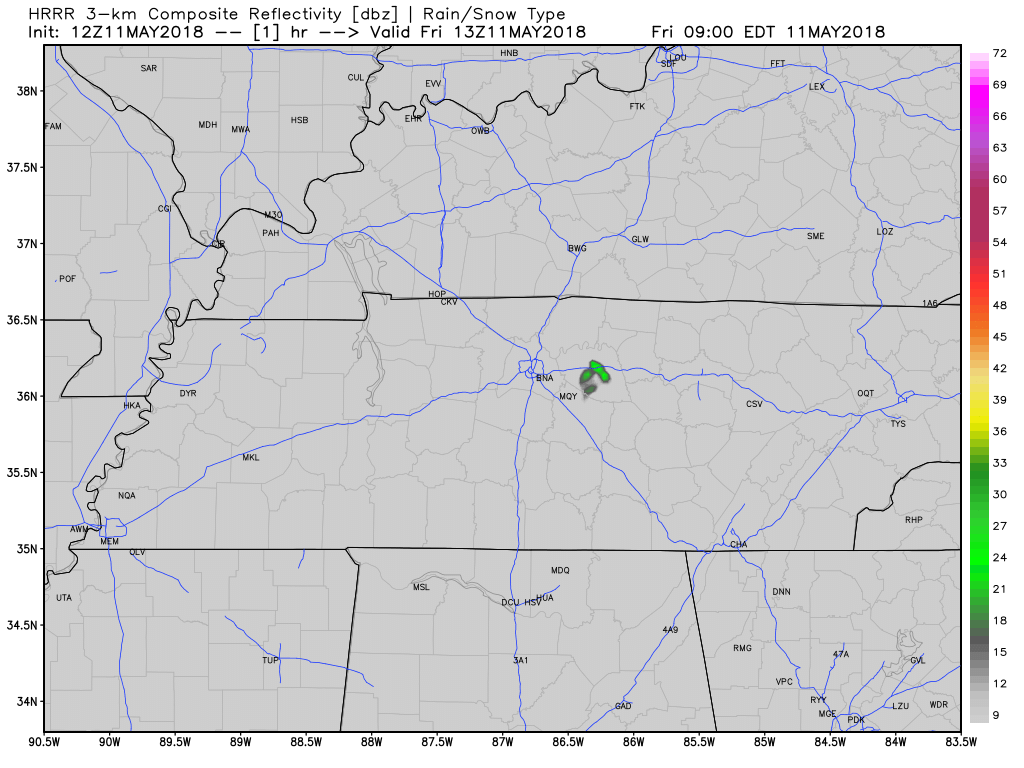 I doubt rain happens today. As I write, the satellite is clean. The model is probably wrong.
Expect a high of 90º by 3 PM. Dewpoints will be around 60º, which means humidity will come close to "sticky." It's more like what we tweeted this morning — "extra deodorant swipe."
Record Tying Heat Possible This Weekend

No rain is expected this weekend because there will be no upper-level support for showers. Dewpoints around 60º mean it'll be humid, but not too bad. This is not mid-summer humidity, but it may feel like it because this will be our first really hot weekend of the season.
We are forecast to tie the record for high temp on May 12 (Saturday), 92º set in 1902, and May 13 (Sunday), 93º set in 1962.
Rain Chances Return Next Week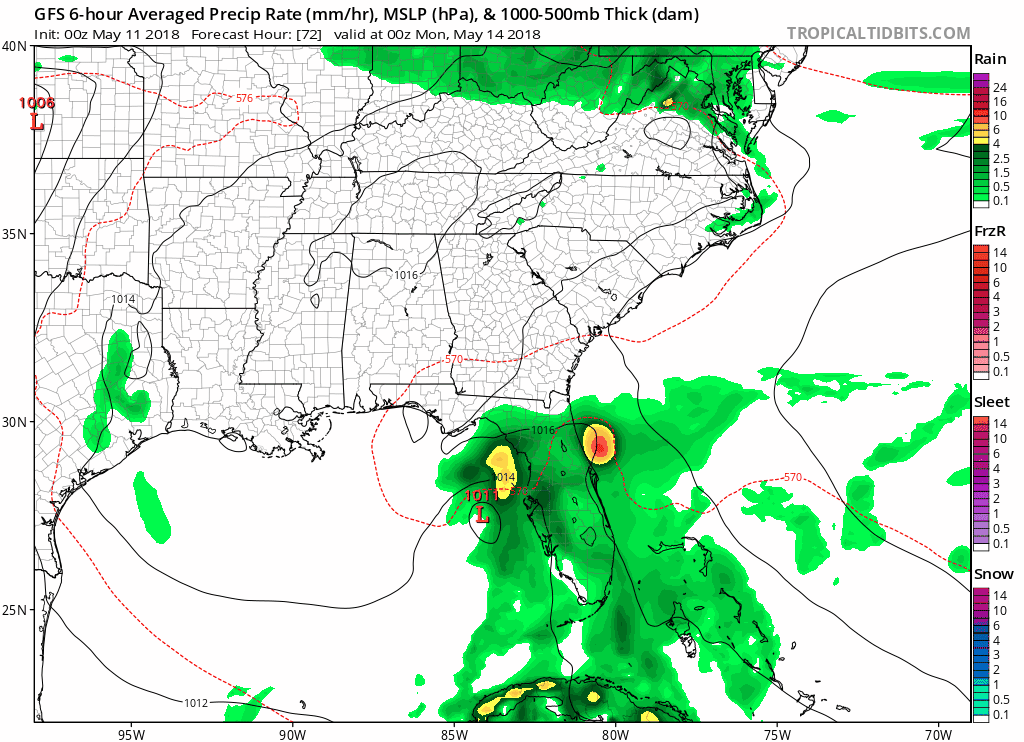 Above is a run of the GFS model looking at next week. It shows a tropical system moving in from the Gulf of Mexico. It should move north and break down the ridge of high pressure responsible for our hot and dry weekend. By late Monday and Tuesday, the system will transition to a regular "closed low," move into southern Alabama, then continue to weaken and broaden. By Wednesday (and maybe even before), our "dry" forecasts end. We will enter a period of off and on showers and maybe a few thunderstorms. Severe weather chances are low, but uncertainty is high.
At least this weekend looks dry!
Below, Editor's GIF insertion. Not for no good reason. For no reason at all.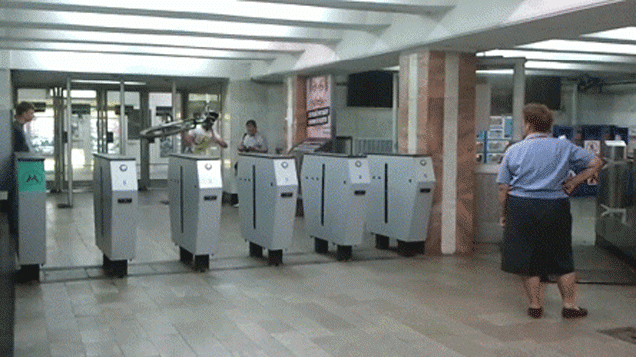 ---