Chance of scattered showers today
The HRRR and NAM 3km models are showing some agreement today as they spell out spotty showers.  An upper-level shortwave trough will be influencing our weather for parts of the day today.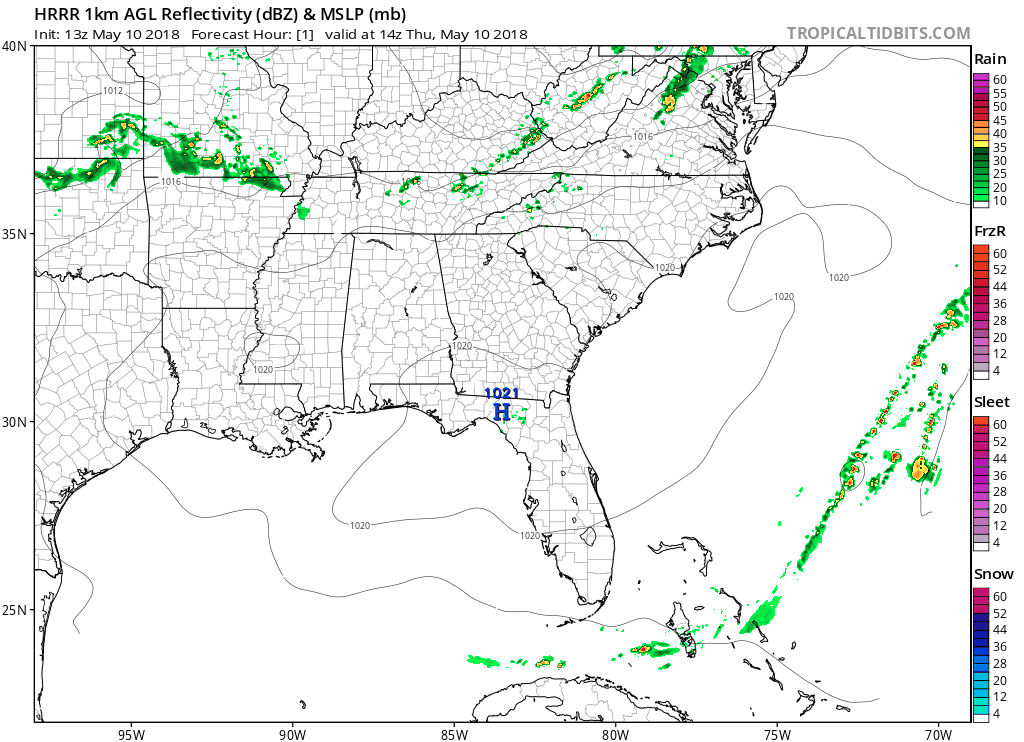 The humid, summer-like conditions continue for our area.
Expect temps to crawl into the upper 80s with dew points settled into the low 60s. It's going to be a hot day!
Hot and Humid Weekend
Conditions are still looking rain-free, but the heat will be building as we go through the weekend. A strong ridge settling over the SE will be the culprit.
Dew points are forecast to hover around 60. Not dry, but could be worse! We're not complaining.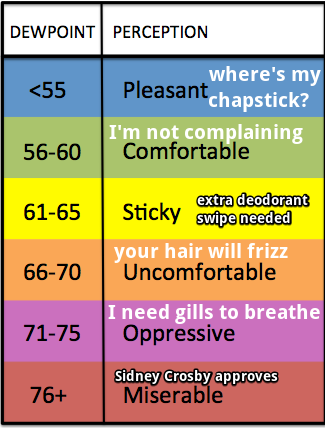 The likelihood of showers over the weekend is small due to strong high pressure over us, but a pop-up shower cannot be ruled out.  Surface heating during the day and high amounts of moisture at the surface can act as summertime storm fuel.
Severe threat with these storms should be limited.
Tropical system possible next week
Looking into next week…
We have a situation that will be watched very closely.
At the end of the current GFS and European model runs, we are seeing what could possibly be a tropical system of some sort moving up the western coast of FL, and into our region.
Since we are so far out from this projection, it's hard to say with any certainty what will happen at the end of next week, but rain chances do seem to return.
Until then, things are looking hot and mostly rain-less, but humid!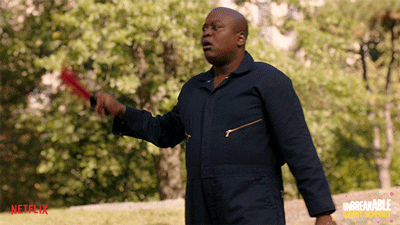 ---