It's getting humid. We will be muggy for the foreseeable future as dew points get into the low 60s.
It's time to dust off the trusty dew point interpreter, updated for 2018: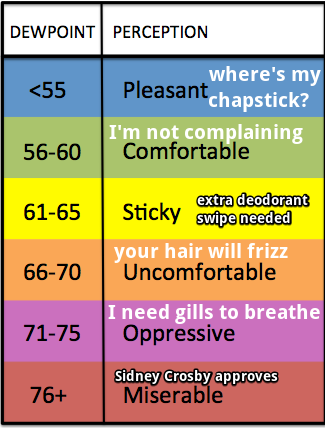 "Unsettled" weather has arrived, aka summer in Middle Tennessee.
Pop-up showers and storms are possible today, tomorrow, and Friday. From NWS-Nashville:
It`s likely that not everyone will see rain over the next 3 days, however those that do cannot count out a strong storm or two, especially during the afternoon hours when the atmosphere is least stable. The lack of shear should keep storms sub-severe.
Exactly when and where they will pop today and tomorrow, we don't know. Here's the HRRR model's idea: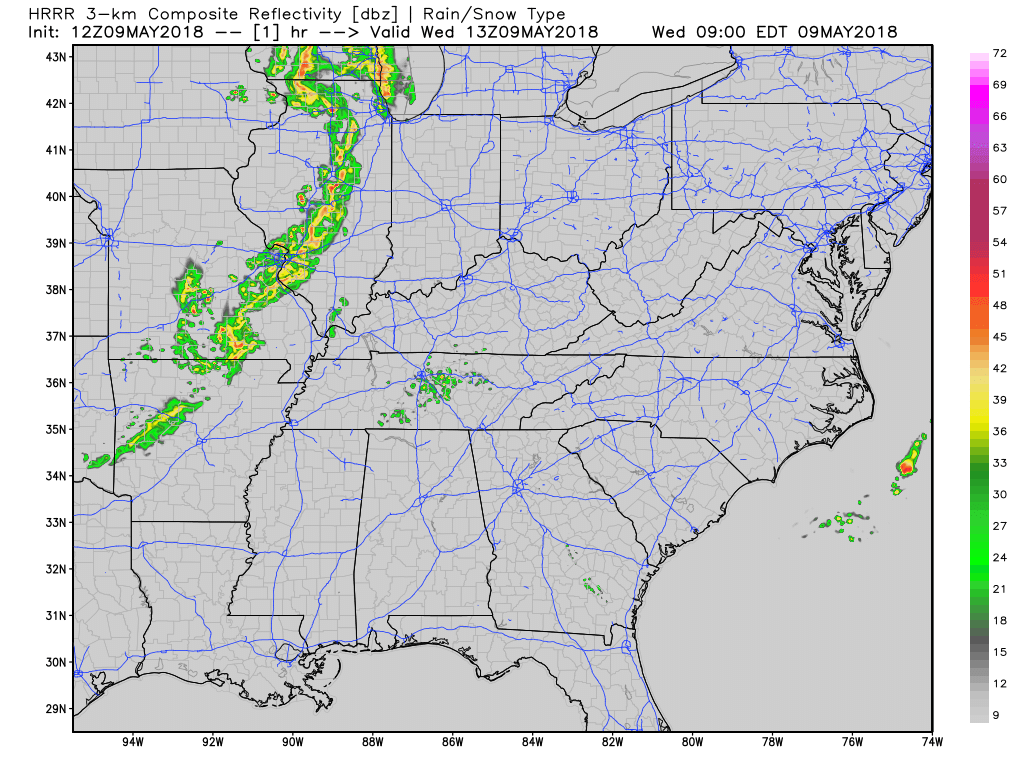 Temperatures will rise into the upper 80ºs today, nearing 90º through the weekend. This is around 10º above average for early-mid May.
Friday looks to be drier than today and tomorrow, but with all the humidity settling in, there remains an isolated chance for a shower.
Hot, Dry Weekend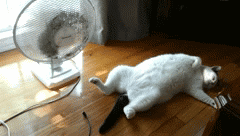 Saturday and Sunday still look dry for the most part, but hot! Low 90s and muggy air. Ugh. Only a tiny chance of a shower, but you should not plan on rain.
NWS-Nashville, on skipping spring:
Coupled with dew points in the low 60s, and even higher by Sunday, it will be very much like we`ve skipped spring and headed directly into summer….we should remain a solid 8-10 degrees above normal for the foreseeable future.
---