The HRRR was right this morning. Heavy rain, lightning, and small hail trucked through between 5 PM and 6 PM.
The HRRR thinks a little more rain is possible in the wee hours of the morning (before rush hour), but of little to no consequence: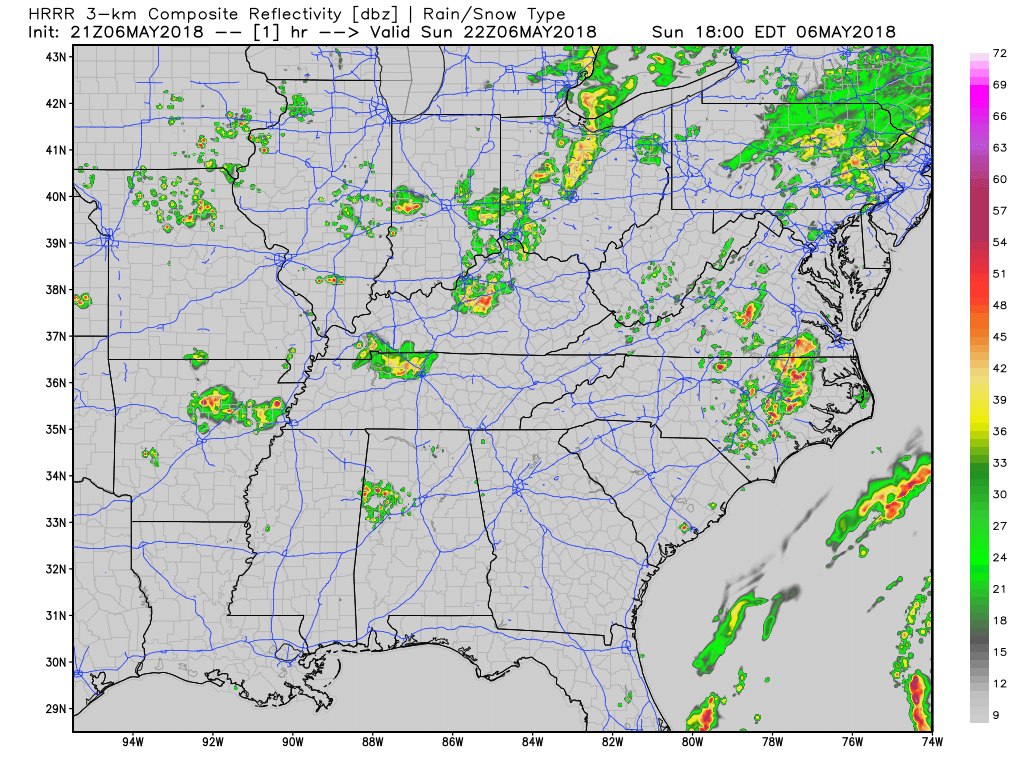 Rain Monday? Probably Not.
A small chance of rain was in earlier forecasts but it's gone now. Only 5%, which is almost no chance, except it isn't. It's 5%. Keep all outdoor plans.

Next Rain Chance Wednesday Night – Thursday
From NWS-Nashville:
Showers and thunderstorms will become more numerous Wednesday night through Thursday, but we will continue to advertise "scattered" coverage as the bulk of the energy with the shortwave trough will lift off to our north. The atmosphere will destabilize, so a few strong to marginally severe storms will be possible Wednesday evening and Thursday.
Expect the best chance of rain Wednesday night through Thursday.
The Weekend?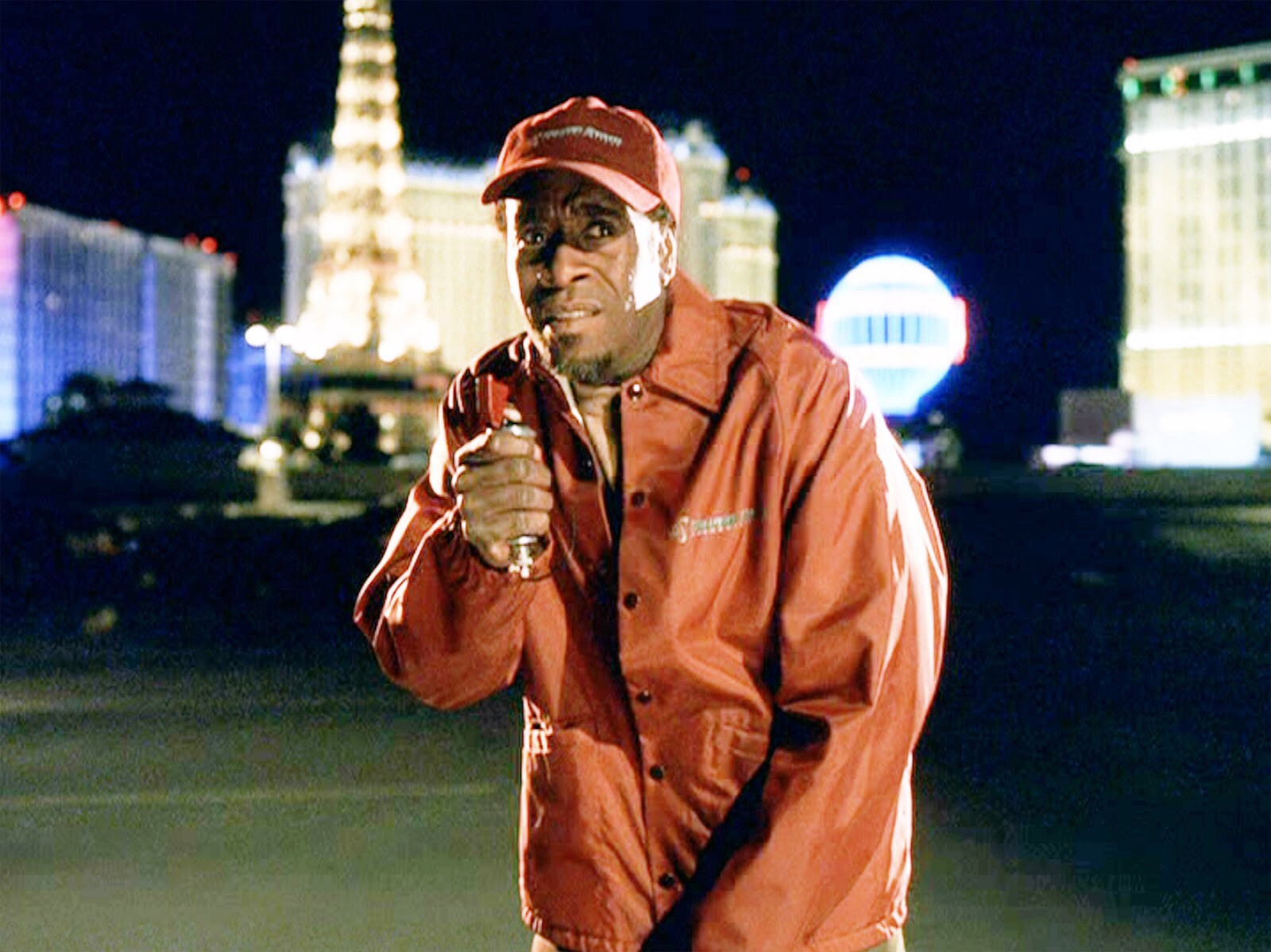 More from NWS-Nashville:
The trend going into the weekend will be for warmer temperatures and only isolated thunderstorms if any. High temperatures will push well into the 80s late week, with some spots likely to touch 90 for the first time this year. Increasingly muggy air will result in lows in the 60s to around 70.
Pretty great outlook for what's statistically the rainiest weekend of the year.
---