---
---
Rainy Saturday
Rain moved in early this morning, although it's been holding back a bit through mid-morning. Rain will increase in coverage and intensity around lunch and continue into the afternoon.
How long will it stay?
The NAM3 model predicts the heaviest rainfall will end by early evening.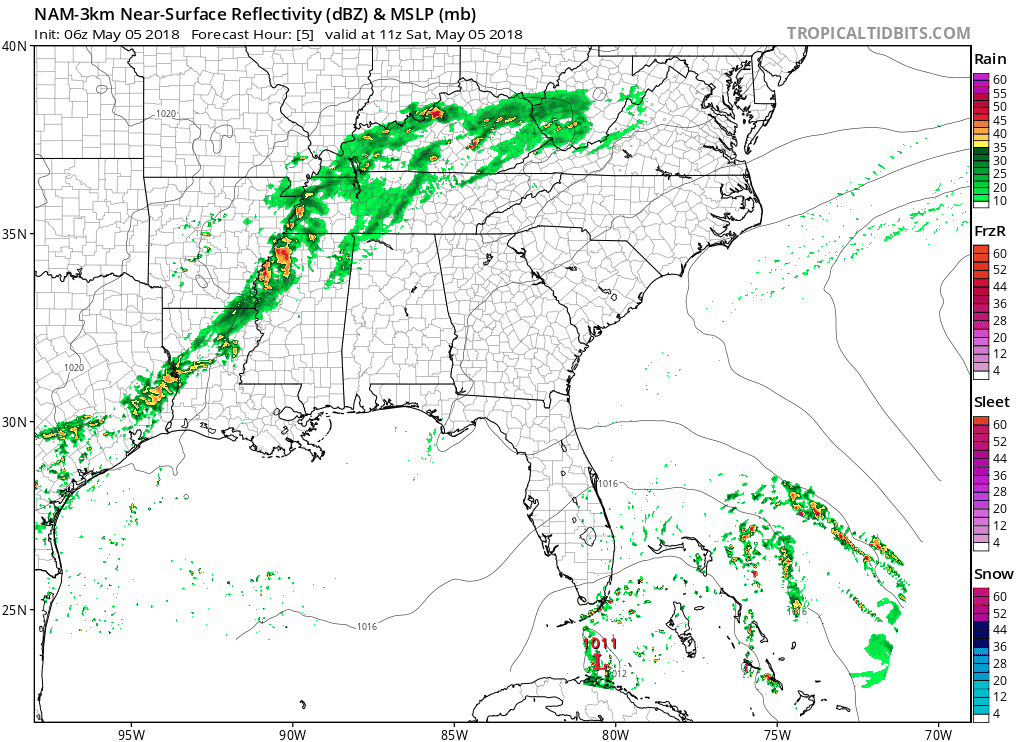 The HRRR model agrees with the rain sticking around, but it thinks it'll linger through the evening hours:
Which is correct? The truth may be in the middle.
Rain-cooled air is going to keep our high temperature in the mid 60s.
As for how much rain we could expect, it could be anywhere close to 2 inches in the next 24 hours, but probably less than that, maybe much less.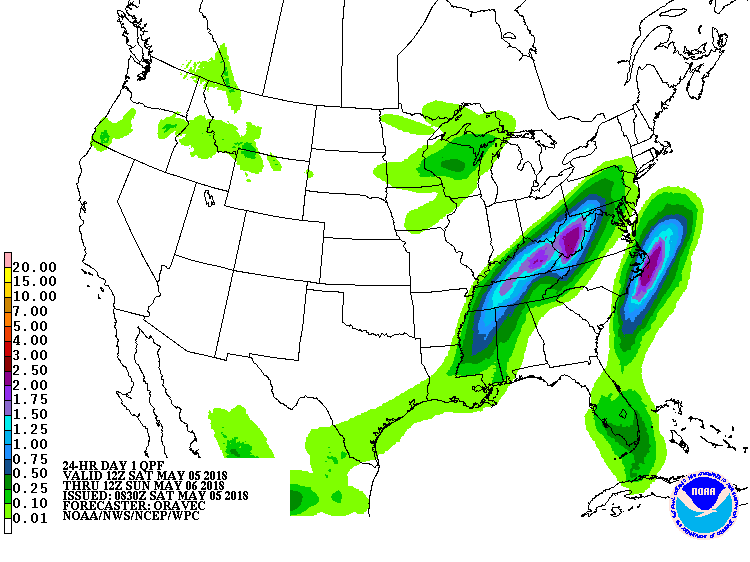 Sunday
Much better! Rain should be out before sunrise, if not before. Clouds will break up and allow for the sun to shine through, causing our high temps to jump back into the high 70°s.
Next Chance of Rain: Monday
Spotty, scattered showers, mostly in the afternoon. This does not look like a washout. As of right now there is no expectation of severe weather with this, just more rain showers that could produce some thunder.
---