Hot today
Temps today are going to feel more like summer than spring. Highs could creep into the upper 80s! Without clouds, we'll bake a bit. Some of you may even see your car thermometer hit 90.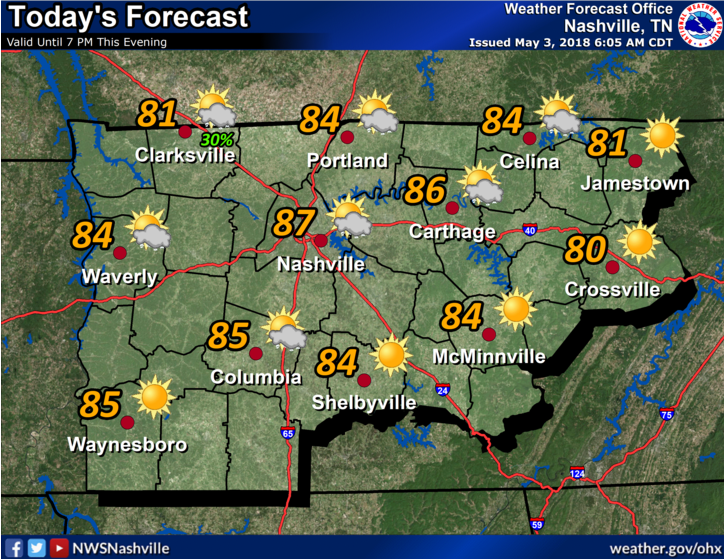 Will we see rain today? Not likely.
The HRRR model has the initial line of showers associated with the low-pressure lifting off to our north throughout the day. That rain should not reach us. The NAM3 agrees with this.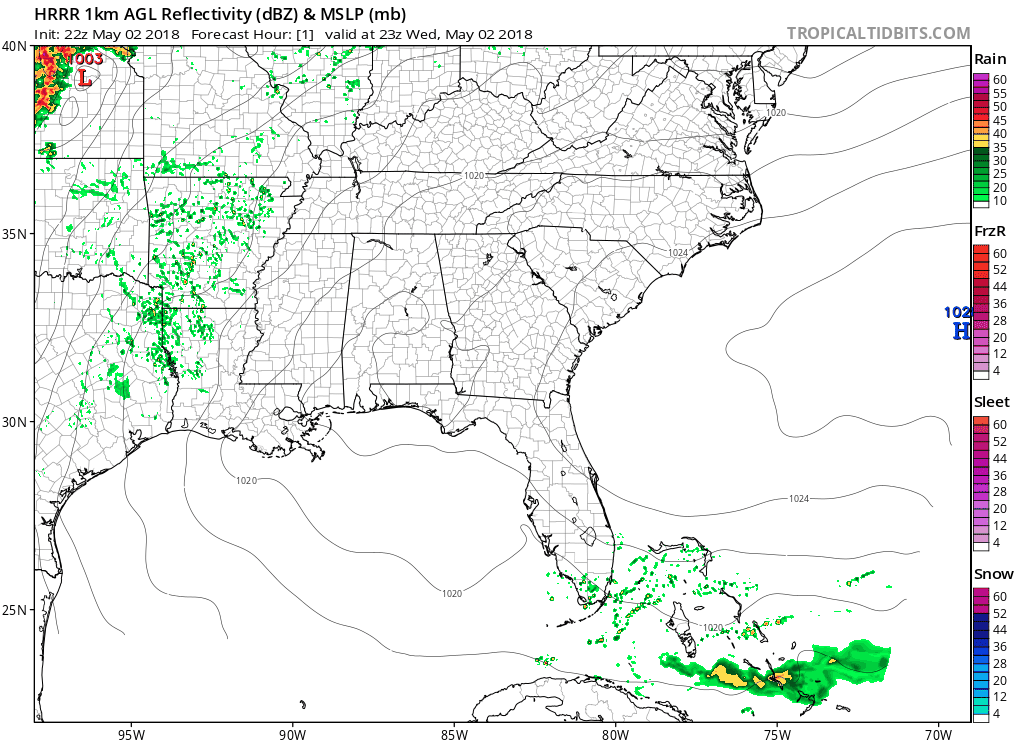 Rain Saturday
Rain should arrive late Friday night or early Saturday morning. Most of the rain should fall Saturday morning, although it's possible we will see a some rain Saturday afternoon and night.
The Weather Prediction Center has us in the 0.5″ to 0.75″ range for total rainfall; again, most of that falling Saturday morning or maybe early Saturday afternoon.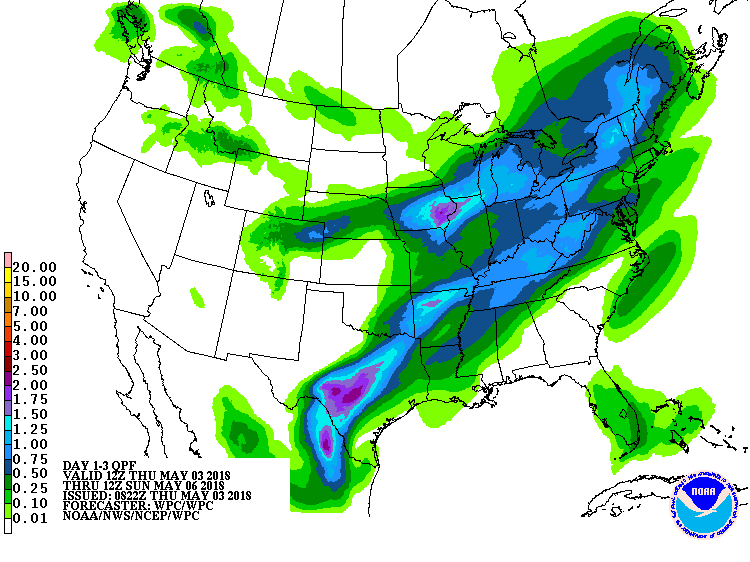 However, the NAM3 model doesn't show a total washout, and you should expect more dry weather than rainy weather Saturday. Some backyards will see much less than others. That said, we think everyone will see at least some rain Saturday, possibly raining out some outdoor activities.
Although no severe weather is expected, we may end up with a thunderstorm or two, especially during daylight hours. When thunder roars, go indoors! Trees and unenclosed structures offer no protection.
Rain isn't expected Sunday, but there may be just enough moisture lingering to squeeze out a shower.
I don't think the weekend will rain out, but have an umbrella handy!
Early next week
We've settled into another unsettled rain pattern. Temps are going to fluctuate up and down again between the 70s and 80s. With rain chances coming and going, stay tuned here for updates! We're entering our rainiest time of year. Welcome to May!
---