Temps will rise into the low/mid 80°s this week. Humidity is also rising, but it won't be that bad.
Mornings won't be as cold; Tuesday morning expect 51°, then mornings warm into the 60°s after that.
Rain Chances Thursday Night, Friday, or Saturday
The severe storm system brewing in the midwest today through Wednesday (and especially Wednesday)…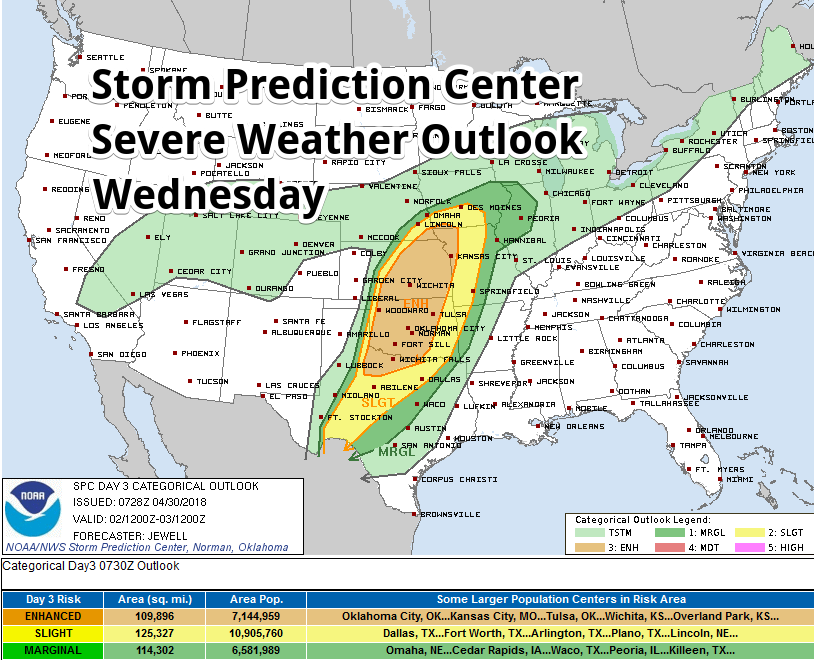 …will arrive here sometime late Thursday, or Friday, or Saturday as a much weaker system.
Although severe weather is not expected here, we should get rain and maybe non-severe thunderstorms.
Here's NWS-Nashville:
We were hopeful the front would sweep through on Friday and bring us another perfect weekend, but now that seems uncertain. The latest models are showing a disturbance coming out of Texas that could bring some showers for the weekend. Since that is several days ahead and models vary, we will include just 20-30 probabilities of precipitation at this time.
Euro model ETA for rain is Friday noon to Saturday noon, with about 0.5″ or less total.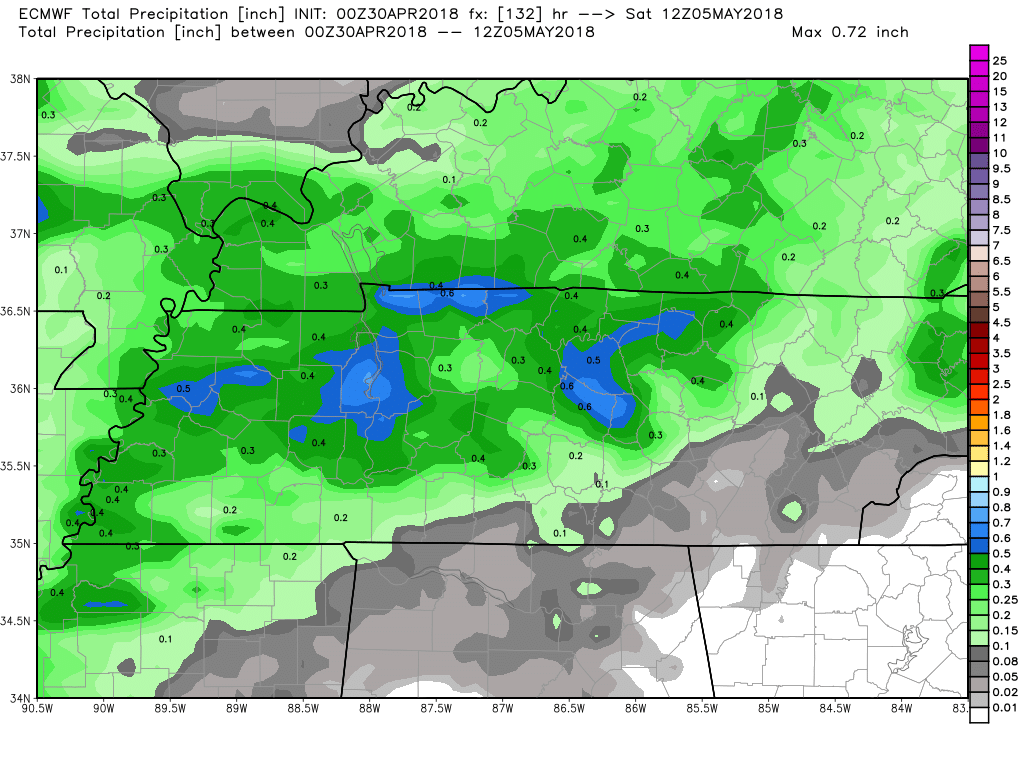 The GFS model generally agrees with that timing, but predicts less rain.
Your crap app giving a 20% chance of rain Thursday night and a 20% chance of rain Saturday afternoon is just them hedging their bet that the rain we think will come Friday may arrive early or late.
Remember, forecasts several days away where the models vary often err. We are not in range of most good models.
But right now the ETA is Friday noon to Saturday noon.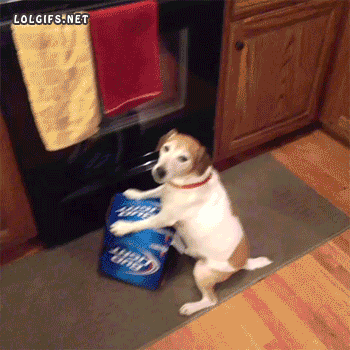 ---