---

It'll Get Hot This Week
Gradually. 76° Monday, mid 80°s Tuesday through Thursday.
Morning lows will be chilly Monday (40°), but by Tuesday the morning low will be 51°. We will wake up to 60°s Wednesday through Friday.
Dry, Too
High pressure is in charge. No rain through Thursday.
All Eyes to our West as a Serious Storm System Brews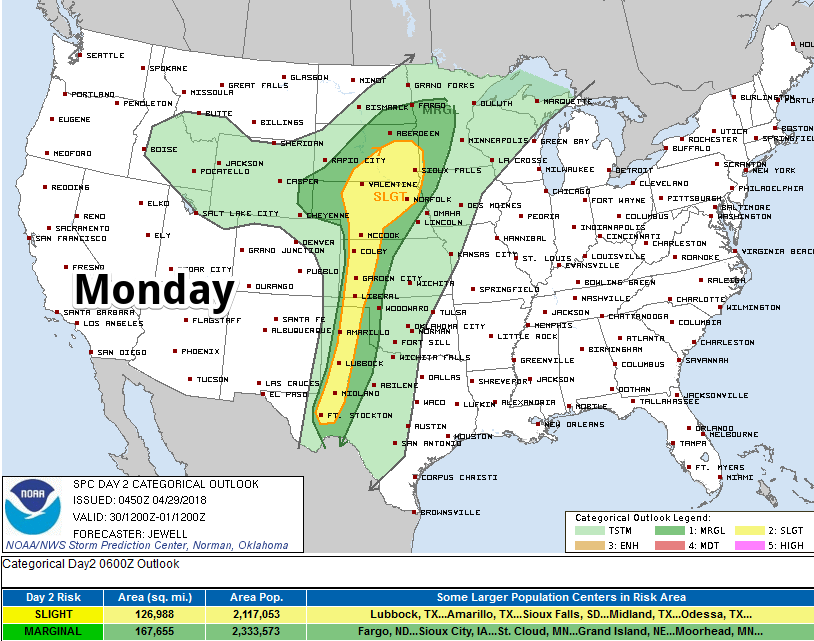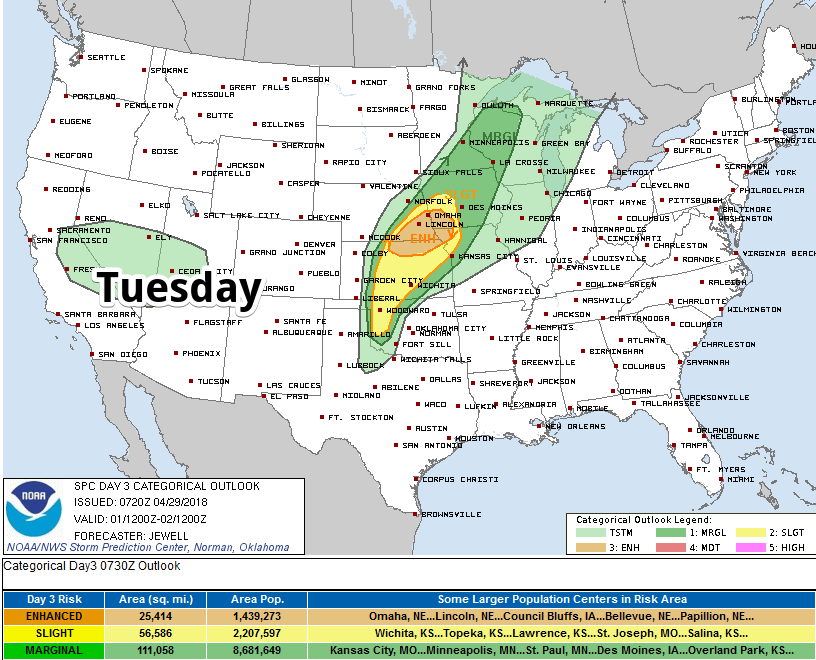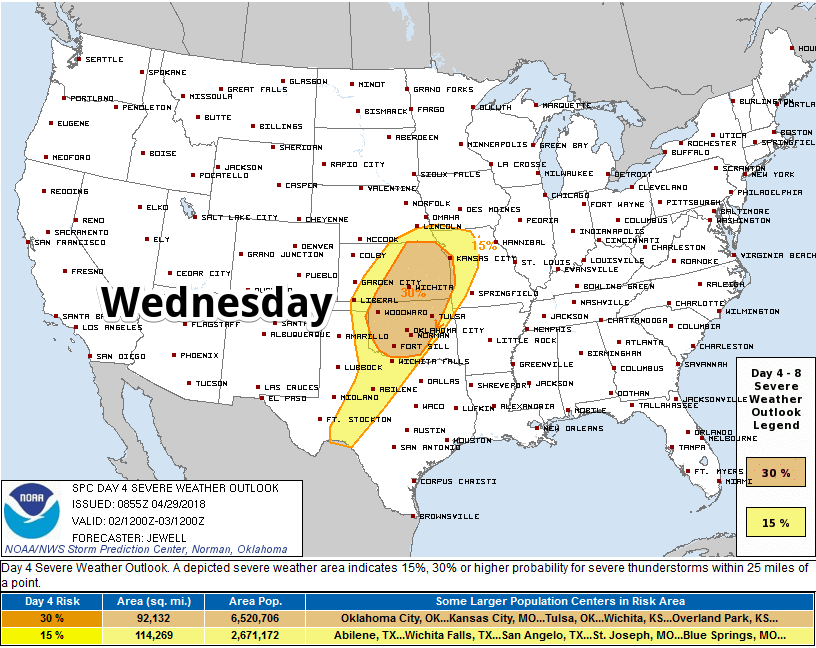 After Wednesday, the front to blame for the above-severe storm concern will crawl east toward us.
That front is coming here, and we expect it will at least produce rain here Friday. The Euro expects about 0.25″ to 0.50″, but this is just a model estimate for an event five days away, so draw very few/no conclusions about amounts.
We are not included in any Storm Prediction Center outlook. They explain:
widespread areas of rain and storms make focusing a severe area difficult at this time, but anywhere along the length of the front may experience a severe threat, although lesser than on Wednesday.
Although timing may change, we expect we will be along the length of that front Friday. A narrow band of storm energy will cause rain or thunderstorms when the front moves across Tennessee: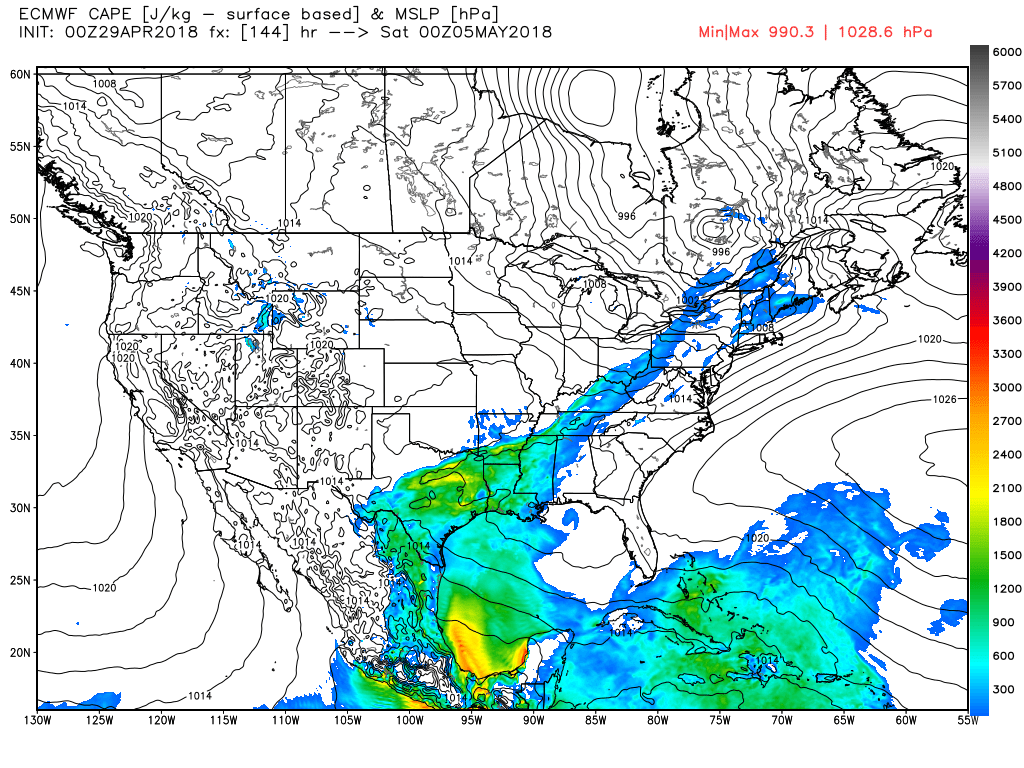 My anxiety level is low. It'll something to watch, especially if you have outdoor plans Friday or Saturday. Storm energy is present here in the models, but other dynamics aren't as concerning.
This morning, NWS-Nashville wrote:
We hope the extended models are correct showing the front and showers moving
on through on Friday, then giving a return to nice weather for Saturday
and Sunday.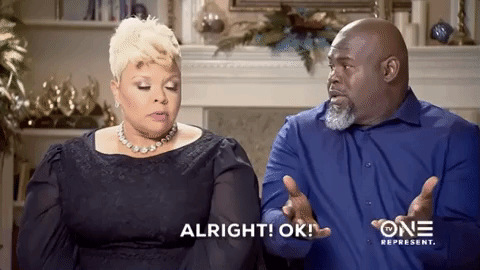 ---