Flood Advisory for the Stones River until 1 PM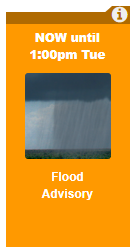 This flood advisory has been issued for the Stones River in Davidson County. Water levels are expected to fall out of the Action Stage by this afternoon.
Rain, Rain, and More Rain
This week does not look like it will be drying out anytime soon. We still have a few chances of rain today as this low pressure system continues to spin (COUNTERCLOCKWISE!) over the southeast. The heaviest showers are finally moving eastward and out of Tennessee, so we'll be left with spotty showers throughout the day.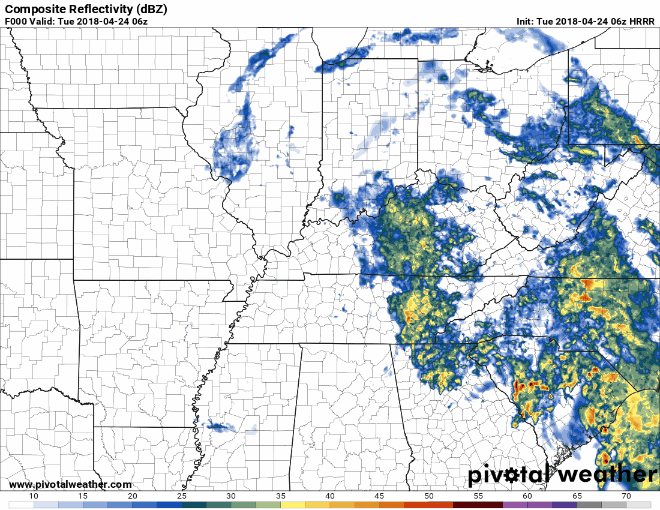 However, the HRRR model thinks another downpour is possible later this afternoon/early evening, so be on the lookout for that.
Rest of the Work Week
Chances of rain will hang around throughout the work week as our weather pattern remains unsettled. The best chance of rain will be Thursday, but we don't want to rule it out Wednesday or Friday. The threat of severe weather as these showers move through is slim-to-none. Rain should be off and on (mostly "off"), and light.
This Weekend
We are still a few days out, but models are continuing to trend more towards a dry weekend once rain chances move out on Friday.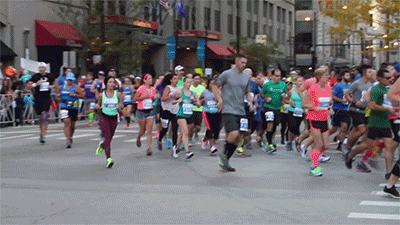 Those participating in the marathon will want to continue to monitor the weather for this weekend closely. A light popup shower cannot be discounted for Friday, but overall the forecast for the marathon Saturday morning looks to be shaping up nicely. Expect temps in the mid 40s at race time, with a slow rise to the low/mid 60s by afternoon.
Warmer/Drier Next Week
A peek into next week has us seeing the possibility of warmer weather and clearer skies! The next work week is still far away, but there is a light at the end of this tunnel.
Clear skies means that the sunlight will shine through and temperatures will be warmer and closer to what we expect to see this time of year.
---