Through 3 PM, 1″ of rain has fallen at BNA.
Rain Continues Tonight
Brief break from the rain as a dry slot in this system rotates through / Radar 3:13 PM pic.twitter.com/bs2SMj6sg9

— NashSevereWx (@NashSevereWx) April 22, 2018
The break in the rain won't last long.
The HRRR model shows more rain coming through tonight and overnight, ending the in the wee hours of Monday morning.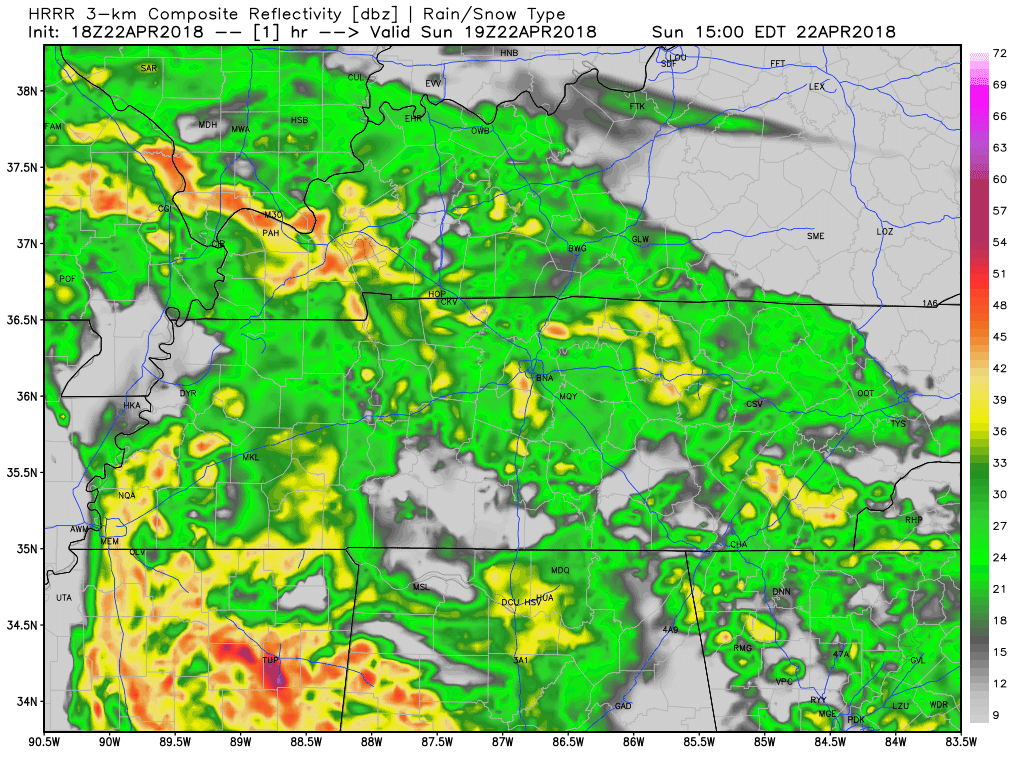 Expect just under another inch of rain from 7 PM tonight to Monday at 7 AM.
Windy Tonight
In addition to the rain, winds gusting 30-35 MPH are possible. Bad news for Preds fans with satellite TV. Interruptions, if any, should not last too long.
Here's the NWS-Nashville Special Weather Statement on the wind: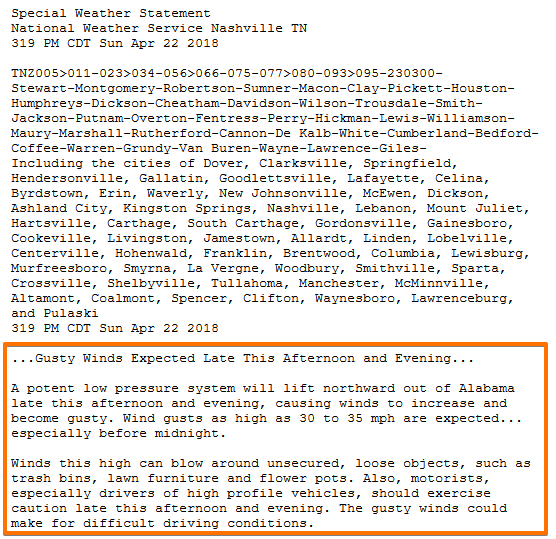 More Rain Monday…Maybe
Low pressure will camp over Middle Tennessee Monday, but it should only spin in a few off and on (mostly "off") showers. The NAM3 model illustrates: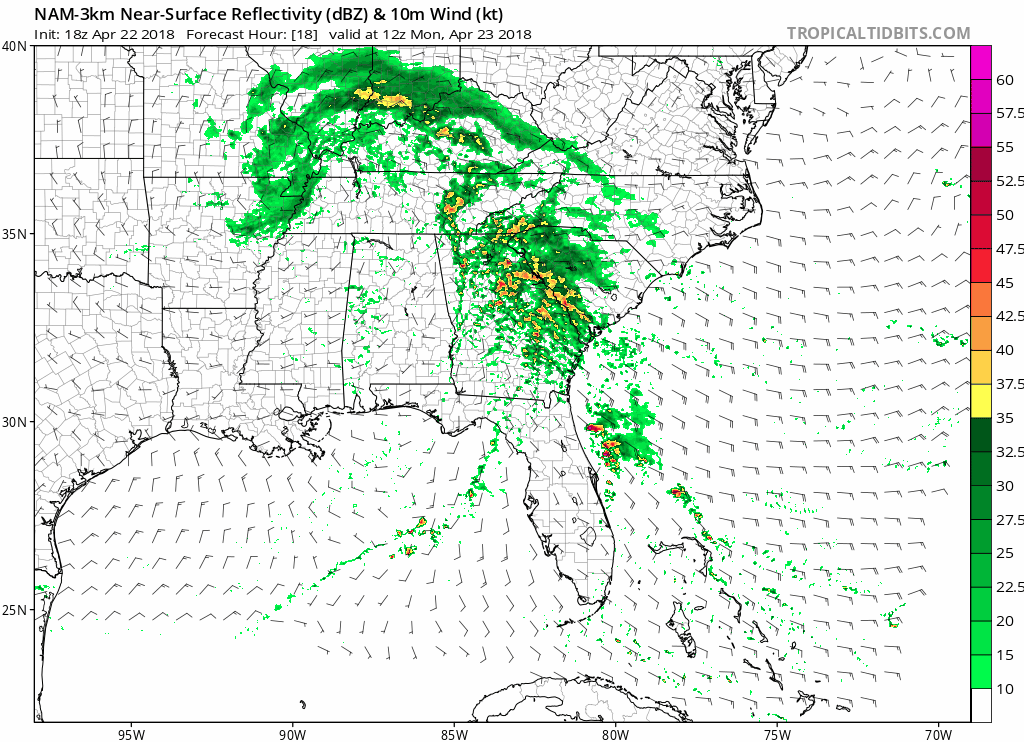 I think we will see very little rain Monday; however, given all the rain expected today, the few showers we see Monday may still ruin plans, especially if we lose the storm lottery and get a downpour.
That said, a few thunderstorms may be included in the rain, but those chances look low.
Tuesday Through Friday

We are not expecting a rainout Tuesday through Friday. As usual, timing is iffy at this range due to model disagreement. A little rain is possible Tuesday, Wednesday, and the first half of Thursday, and then again Friday, but the rain should not interrupt outdoor plans.
Next Weekend
As we wrote this morning, this forecast continues to yo-yo. Latest from NWS-Nashville:
Models aren`t in great agreement heading into next weekend, but they do keep the upper trough over the eastern U.S. so another shot of precip will certainly be possible as we head into Saturday. There is the indication of an upper ridge building and bringing warmer and dry conditions next Sunday. Fingers crossed!
Marathoners should check back frequently; this forecast will continue to yo-yo. The Euro model now has light rain on Friday, with the rain gone before race time. There remains no indication of a race downpour, and no reason to think it'll be scorcher. All in all, a pretty good outlook: mid/upper 40°s by race time, warming only to mid 60°s when it's over.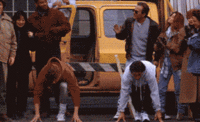 Check back this week. Forecast may change.
---