Editor's Note: Caroline's Last Day!
We interview interns by Google Hangouts. Two years ago, we did one last one interview, thinking we were going to choose only Brendan. When it was over, me, Will, and Andrew immediately said: "Well, there is nothing to talk about, this is a no-brainer, Caroline is going to be very good at this." We were right. Caroline will graduate from Mississippi State this spring, then transition to grad school. She's been a leader at State.  She has volunteered at NWS-Nashville during the summer (they love her), and has driven up here to help everyone out during Severe Weather Awareness Day. Most of all, she has excellent weather skills, she's reliable, trustworthy, and smart. Our rule is that interns graduate from @NashSevereWx when they finish undergrad, if not before. With our full support, she's going to help out @memphisweather1 while she continues her post-grad education. Caroline has served me, Will, and Andrew well. She's been no stress for us, she needs no editing; it takes a lot for us to trust someone with @NashSevereWx and she earned that trust right away. She's served our community well, behind the scenes, during challenging forecasts. We will miss working with you, Caroline. We look forward to what your future will bring. It's not goodbye. It's see ya later.
Sunshine Helps to Warm Temps Today, Saturday Looks Great Too
Heading to the Preds game tonight? You may want a jacket before heading into Bridgestone. For those watching outside, you will want a blanket as well. Temps will be in the mid-50s by puck drop with temps falling into the low-50s by the end of the game. Go Preds!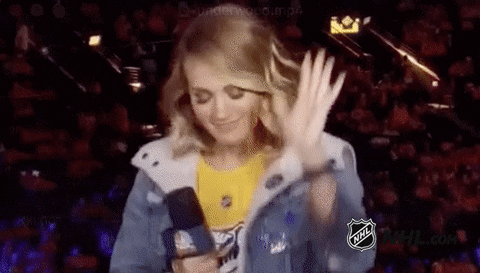 Into tomorrow, we will finally get a rain-free Saturday! Temps will climb to just above normal with highs near the mid-70s. If you don't have plans to be outside, make some and enjoy the fantastic weather.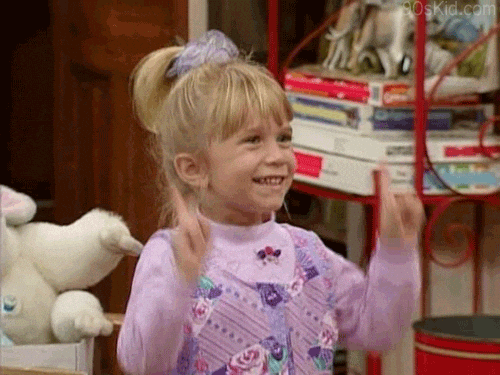 Periods of Showers Return Next Week
Unfortunately, our sunny skies could only last for a few days. Another system will begin to build in late Saturday night, bringing cloud coverage with it.
By Sunday morning, showers will be knocking on our doorstep. There appears to be some model differences as to when showers will begin, but expect showers in the afternoon and into the evening hours. No severe weather is expected.
GFS Loop Early Sunday Through Late Tuesday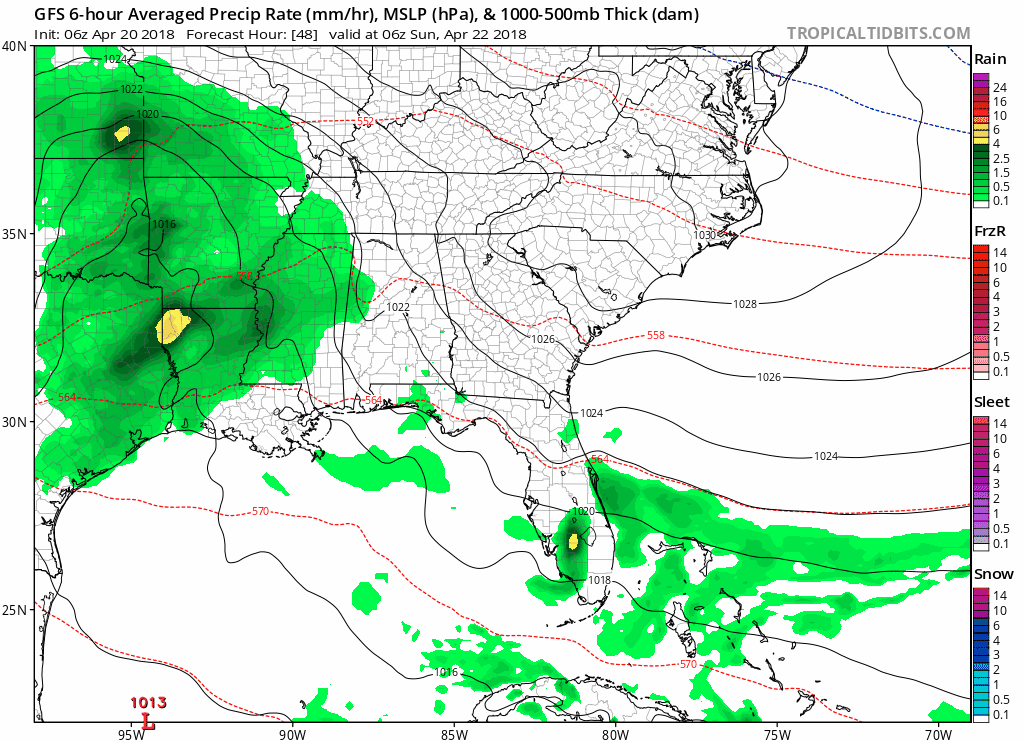 After Sunday, off and on showers look to continue Monday through the middle of next week. While there won't be a lot of rain with these showers, they will keep our temps below normal throughout most of next week.
Spring will return eventually folks; we may just have to wait a bit longer for it to come back to us.
Writer's Note:
Hey guys. Today is my final day officially writing for you. It has been a journey over the past two years, one I am so thankful to have been able to be a part of. First of all, thank you David, Will, and Andrew for taking a chance on me two years ago. Your hard work doesn't go unnoticed. You guys do so many great things for the community and I'm thankful that I have be able to be a part of it. Secondly, I want to thank all of you loyal readers for your support and following along with me over the past two years. Y'all rock. You are all in good hands with the two new interns, they rock. This isn't a goodbye, it's just a see you later. I live close to Nashville, so this has always hit close to home to me.
Also one last thing, Go Preds!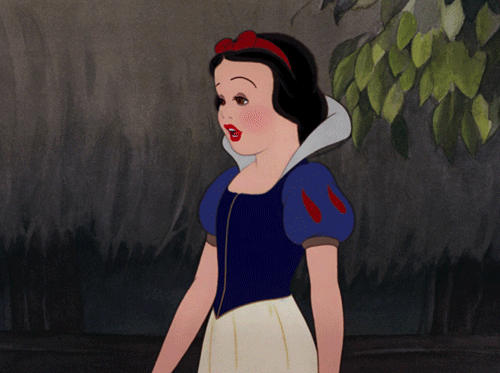 ---