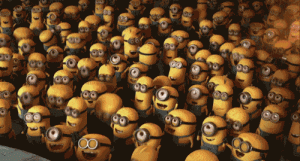 Finally! Morning temperatures in the mid to upper 50s!
Today: Warm with Scattered Showers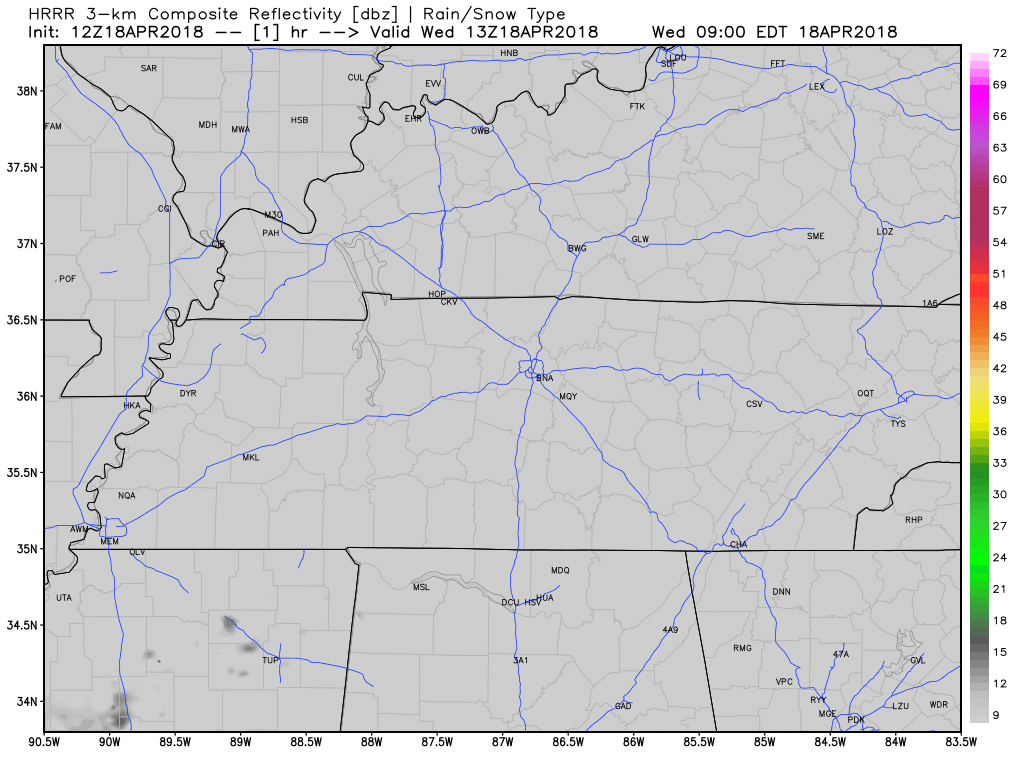 The high this afternoon will be 76º. Winds 15-20 mph, gusting at times to 35 MPH before the front arrives.
We are expecting a cold front tonight, giving us a chance for a brief shower sometime between 6-10 PM. There will be plenty of dry air, so any rain we see will be light; rainouts will be unlikely. Many of us may not even see rain, but before drawing conclusions let's wait until this afternoon and check the actual radar to see how much rain we may get, rather than rely only on model data. I would not alter any outdoor plans right now.
Temps should drop by or before midnight as the cold air races down I-24: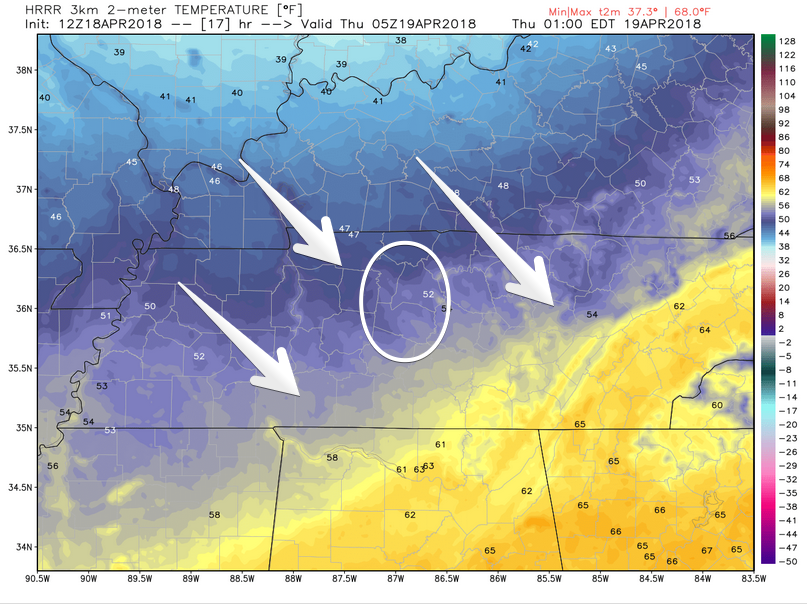 Thursday and Friday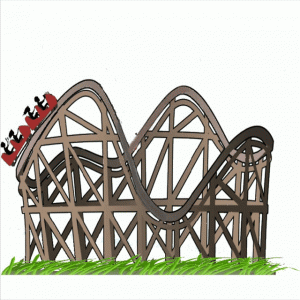 Roller coaster temps continue! Following the passage of tonight's cold front, lows will dip down to the low 40s and upper 30s on Thursday and Friday mornings. Afternoon temperatures will be in the 50s and 60s, followed by a warm up by the time the weekend rolls around.
The Weekend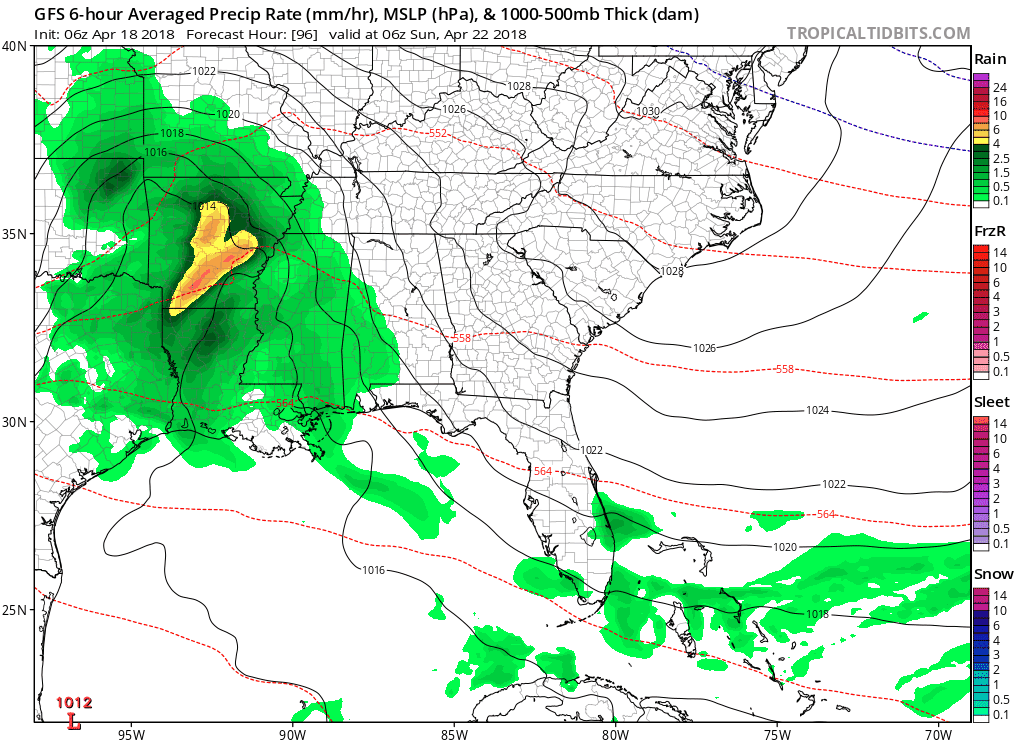 NWS-Nashville is still expecting rain to hold off until Sunday. This is supported by all the models. This will make for the first dry Saturday in weeks.
The GFS (American model, shown above) brings rain into Williamson and Davidson Counties Sunday morning. The European model holds off on the rain for about 12 hours (so, ETA later in the day Sunday) and keeps it around through the day on Monday.
Bottom line, expecting rain to move into the area sometime Sunday and will stick around through the day on Monday. The storm threat looks very unimpressive so, no concern for storms or severe weather at this time.
We will continue to update this forecast as the event gets closer. Definitive details will become clearer by late week and the early weekend.
---