Good morning Nashville! We are entering a period of somewhat quiet weather after snow flurries in Williamson and Davidson Counties this morning.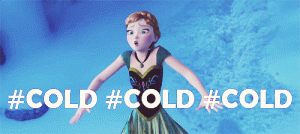 Warmer Temperatures Through Wednesday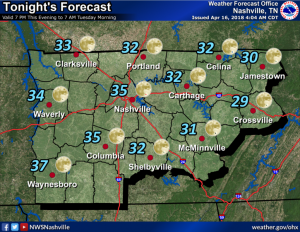 Temperatures ended up staying a couple of degrees above freezing this morning, however that is not a guarantee for tomorrow morning. Right now, the forecast is for 35º, only three degrees off of the freezing mark. Therefore, the National Weather Service has kept a Freeze Warning active for tomorrow morning, 2 AM to 8 AM.
Following the threat of a morning freeze, temperatures will moderate nicely into the 60s and low 70s by the afternoon. Winds will transition to more of a southerly flow by Tuesday night, making Wednesday warmer, and breezier. Looking for a high in the mid-70s on Wednesday with 15-20 mph winds, gusts to 30 mph.
Next Cold Front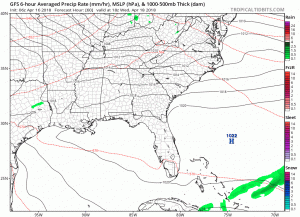 A slight rain chance will also be introduced on Wednesday. A low-pressure system over the Great Lakes will push a weak cold front through the area. Showers will be few and far between.
While the rain will be minimal, the temperature change will not. Rather than highs in the low to mid-70s, like on Monday and Tuesday, they will be in the low-60s with morning temperatures in the mid to low 40s.
Watching Next Weekend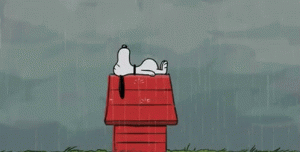 Some of the global models are reintroducing a rain and thunderstorm threat by the weekend. Right now, the timing looks to be Saturday night into Sunday.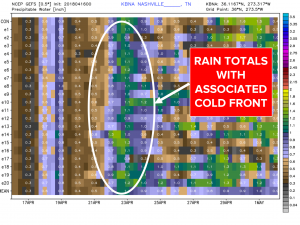 There remains possibility of strong storms associated with this rain, mostly on Sunday. However, the center of the system may pass directly overhead or just south of us, which should limit severe storm concerns here. This week, we're watching for a northern track, which would put us on the warmer side of the system and create more storm concerns. Currently, however, there is insufficient data to worry us about a "storm day" Sunday. Draw no conclusions. It's too soon to say.
This frontal system does look to be as strong as the one this past weekend, so it won't get as cold after it passes by.
---