Good morning Nashville! Another fairly warm day is in store for the city as the high temperature is expected to reach 83º by this afternoon! The wind will noticeably pick up to around 15-20 mph, with gusts to 35 mph.
Severe Storm Threat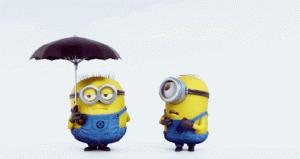 Tomorrow is shaping up to be stormy and wet, to say the least, as a cold front is taking aim at middle Tennessee. Prefrontal showers and thunderstorms will impact Williamson and Davidson Counties beginning early Saturday morning and last through Sunday early-afternoon.
Thunderstorms will be possible all day, however, the peak severe storm threat will be last Saturday morning and early Saturday afternoon. Because of that, the Storm Prediction Center has placed Nashville in a 15% risk zone for seeing severe weather within 25 miles of any given point. This is shown as the yellow "slight" area on this map, which we're included in.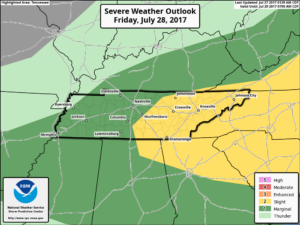 The main severe risk we are looking at is damaging winds. The main tornado threat is further to our south, however, a spin-up is not out of the equation as well.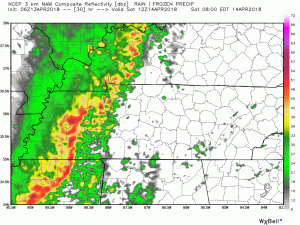 This run of the NAM model still brings shows this system being disorganized when it enters the area. However, it does have some of the highest rainfall amounts.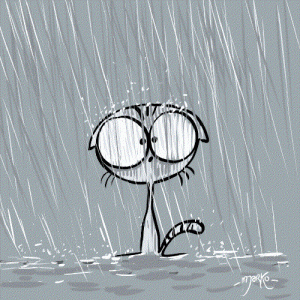 How Much Rain?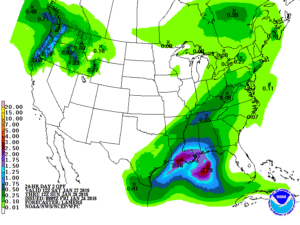 Between the span of Saturday morning to Sunday afternoon, expecting somewhere in the ballpark of 2-4 inches. This morning's precipitation forecast from the Weather Prediction Center had us sitting right at 3 inches. The general model consensus is in that ballpark as well.
After the Storms
Who wants more cold weather?! Ok, a rhetorical question because we are getting it anyway. Monday will provide us with highs in the upper 40s to lower 50s. Then a warming trend will take shape Tuesday, allowing for temperatures to crawl back into the 60's as another dome of high pressure settles over our area for a day or two.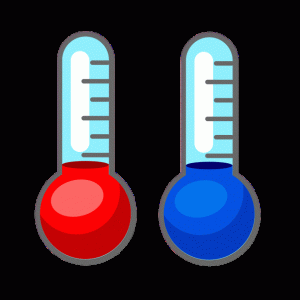 Our eyes are on another frontal system later next week (Wednesday/Thursday time frame) to watch for our next rain threat.
---