No Chance of Avalanche Tonight
No hills in or around Nashville have snow. Not even Joelton has snow. Temps today and tonight will be dramatically above freezing. Therefore an avalanche has no chance tonight, anywhere in Nashville.
Today & Friday
Today and tomorrow will feel like the Spring we've been waiting on with temperatures that could warm into the 80s! That's a sharp contrast to the chilly temperatures we had earlier in the week.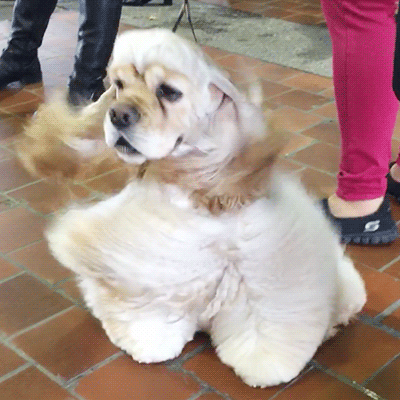 As the cold front to our west develops and begins pumping cold air down in to the plains, windy conditions will persist. Keep an eye on those gusts; they could be strong!
Saturday's Rain & Storms
ETA
The best data thinks Saturday morning, probably late morning, but there remains some uncertainty about this. We may see early morning or closer to lunch.
The latest run of the NAM3 model thinks about a 10 AM ETA.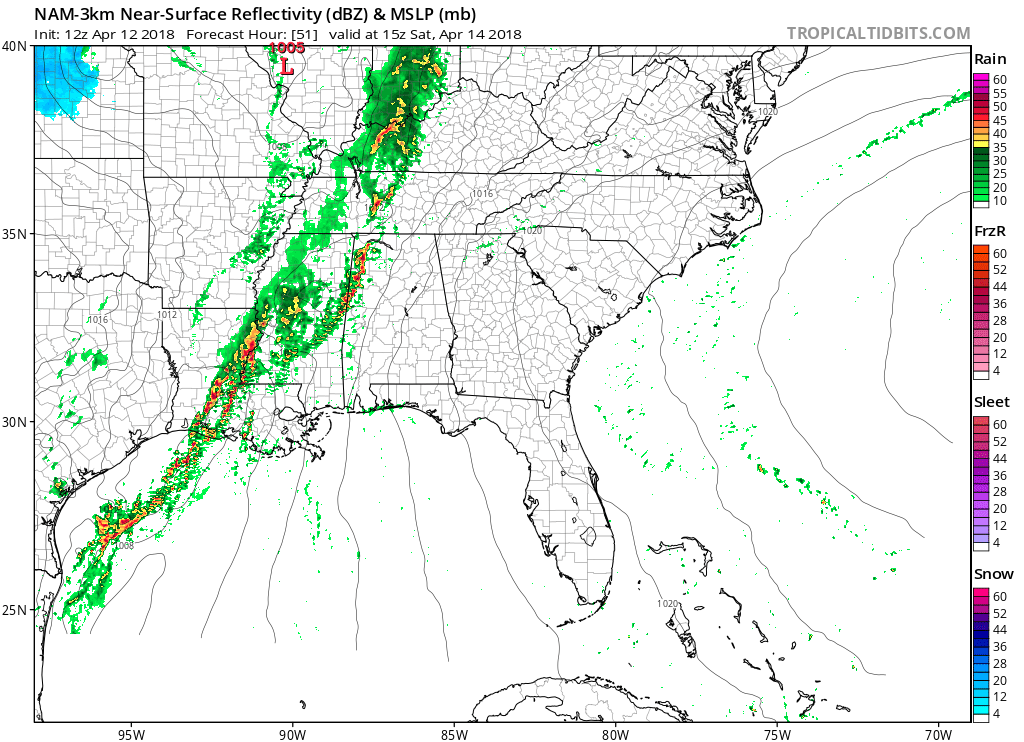 NWS-Nashville thinks the rain will arrive a few hours before then, closer to 7 AM.
How Much Rain?
It's definitely going to rain. The Weather Prediction Center thinks we may see as much as 3″ from when the rain starts to when it ends.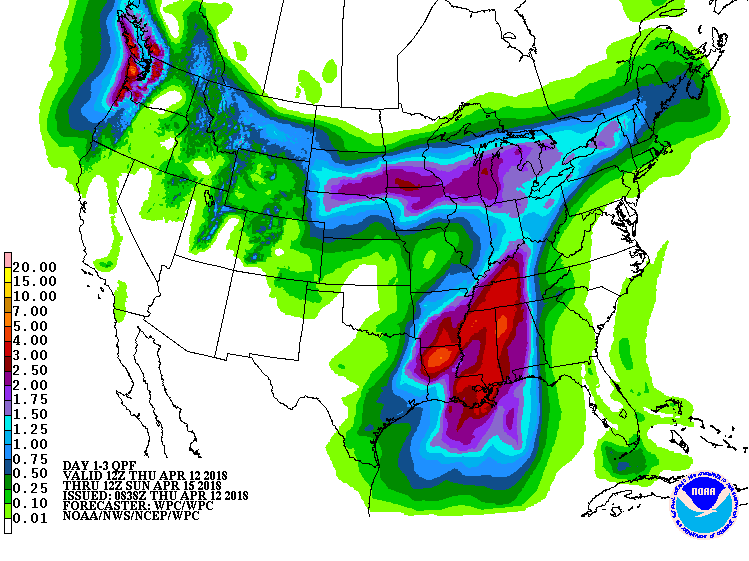 The system should be slow moving, and it may come in waves, with the potential for an early afternoon lull. If the system really slows down, that 2″ to 3″ of rain may actually happen.
The NAM3 model thinks even after rain during the day, most of it still will not have fallen by 7 PM, suggesting (assuming this model is correct) a very rainy Saturday night: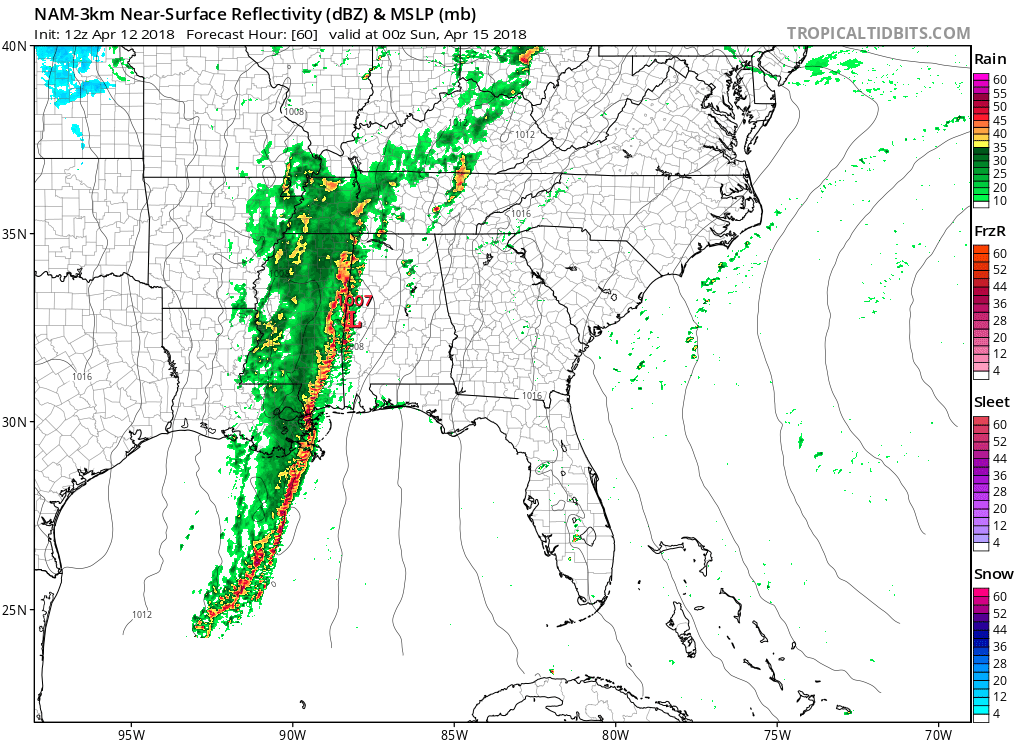 I think we'll see a light, off and on rainy Saturday, with periods of heavier rain mixed in, with that heavier rain most likely Saturday night. There is no reliable data providing "windows" of when we may let up. As for totals, I think you can expect at least 1″ through Saturday, but I wouldn't bet on too much more than that right now.
Storms?
That's certainly possible. If we see a lack of clouds anytime during the day, it could contribute instability to the atmosphere and help a line of storms develop to our west and approach late afternoon/early evening Saturday. Damaging winds would be the main threat, along with lightning. Tornadoes can't be ruled out, but we don't think they're any real concern.
The Storm Prediction Center puts the probability of a severe thunderstorm within 25 miles of us Saturday (afternoon or evening) at 15%.
ETD (Estimated Time of Departure)
The system will be slow moving, as illustrated by the NAM12 model, below.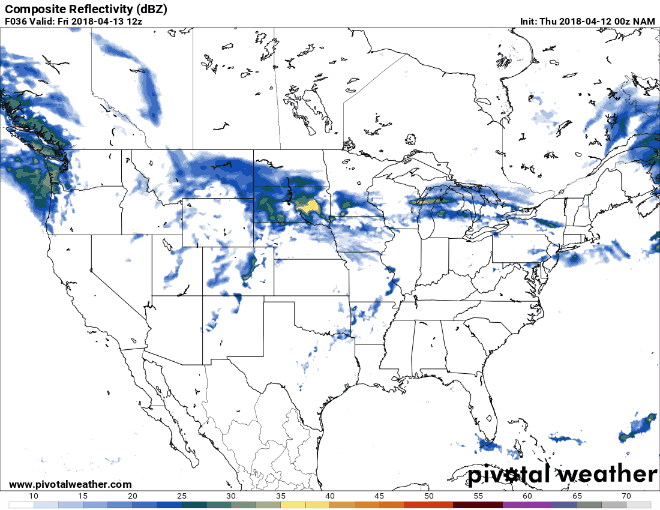 The rain and storms should be gone by/before early Sunday morning.
Next Week
After this cold front moves through, the cold air is going to pour back in on Sunday, but we won't really feel it until Monday, when we could see highs in the 40s and 50s!
Once we get through Monday, things won't be so bad. The warming returns Tuesday and Wednesday, allowing for temperatures to crawl back into the 60's as another dome of high pressure settles over our area for a day or two.
Another low pressure system could bring more showers and cooler temperatures later in the week next week.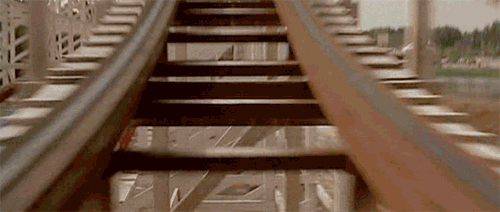 ---