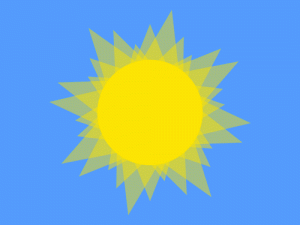 We are finally on an uphill swing in terms of the temperatures! Looking at a high of 68, with a few clouds in the area, today. An area of high pressure is providing this calm weather through late Friday. On Thursday and Friday, we will make it into the upper 70s for highs.
Friday will have noticeable wind and wind gusts. Sustained wind will be between 10-20 mph with gusts close to 30 mph. Those winds will be a sign of an advancing cold front approaching the area that could bring some hefty storms with it.
Rain Saturday
Both the American GFS and the European models are in pretty good agreement on the passage of the cold front during the day Saturday. Before the front arrives, we'll see rain and storms.
ETA
It's the biggest question, and it remains unclear.
The Euro model predicts a Saturday PM/evening arrival of a soaking rain, lasting about 6 hours.
The NAM12 thinks the rain will be weakening, arriving late morning/lunchtime: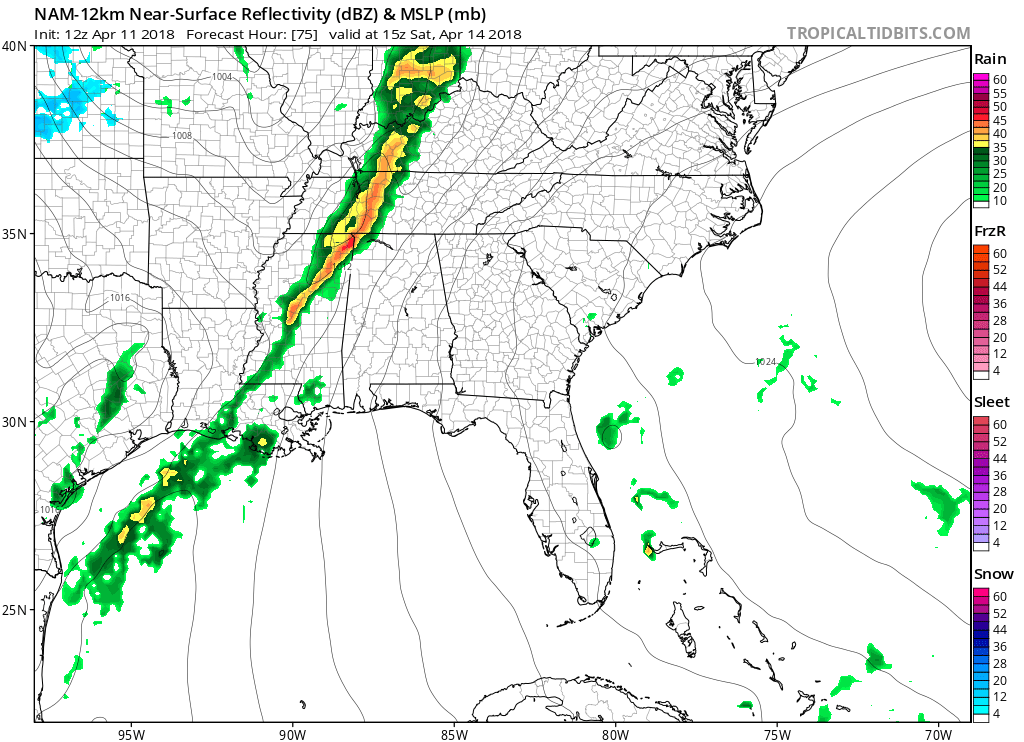 The GFS also likes the Saturday morning arrival time: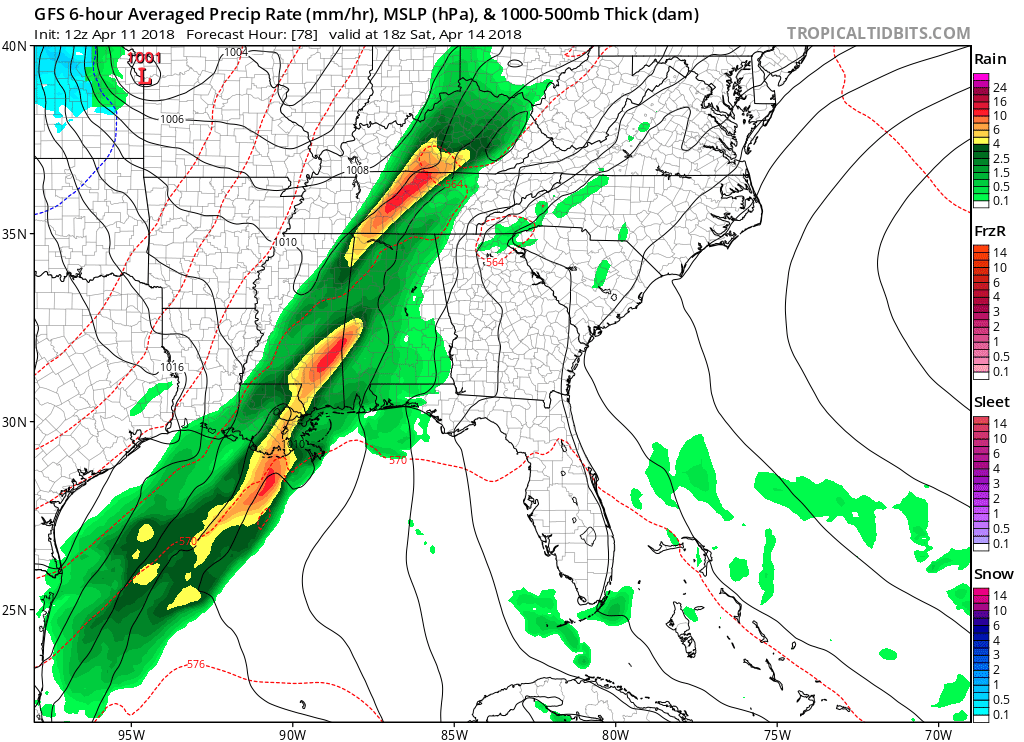 (Editor's Note: these models may be overstating the rainfall amounts. High resolution models running into Friday night in Arkansas show a broken line of showers and storms rather than a large, giant blob of rain. While some areas in Middle Tennessee may see 1″ or more, we might not. Still looks like a probable washout, but there's enough uncertainty among the models that I would hold off on altering Saturday plans right now. The higher resolution models will come into range for us tonight and Thursday. For now, NWS-Nashville is leaning toward the Euro's idea of a Saturday PM ETA. I like that idea).
Storms
Conditions are favoring strong to severe storms at this moment, but they are far from certain. If we see more rain and cloud cover early Saturday, it should limit thunderstorm strength. However, if we have a clearing Saturday morning, there will be more of a storm threat in the late-morning/afternoon.
Despite these uncertainties, and modest amounts of "storm fuel" expected, the Storm Prediction Center has placed Nashville on the edge of their 15% chance to see severe weather within 25 miles of any given point area for Saturday.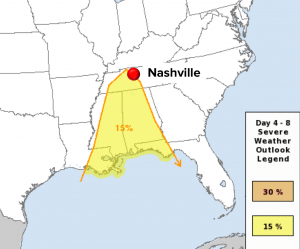 There will be enough shear and maybe just enough to fuel to power strong and potentially severe storms to accompany the rain. The threat, if it materializes, would be primarily one of damaging winds.
We think the biggest issue for Saturday plans will be the rainout potential. More rain is expected in West Tennessee, but, below, the Euro model predicts more than 1″ for us.
Some locally higher amounts are not out of the question, but no flood threat is expected at this time.
Rain should last about 6 hours or so.
The key is when it will all start.
Cooler Sunday
Once the rain-making front passes through Saturday, temperatures will slowly drop through the day Sunday, then bottom out in the upper 30s Monday morning. However, they will rebound through the days after, getting into the upper 60s on Tuesday and Wednesday.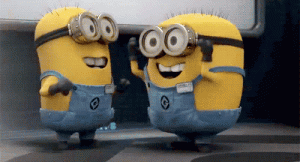 It appears we may have finally hit spring here in Nashville.