Cool for Another Day & Morning; Warming Up Wednesday Afternoon
Spring and winter are still in a tug-of-war as temperatures bounce around between cold and warm. Today will be mostly clear with clouds moving in and out. Cold north/northeast winds are keeping it chill.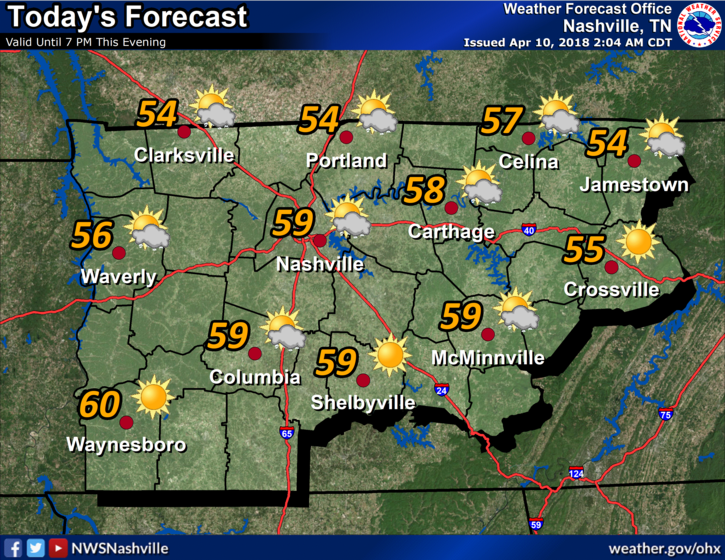 Upper 30°s again tomorrow morning!
The NAM12 model shows a dome of high pressure settling right over Tennessee for most of the week, keeping rain chances low and skies relatively clear. Winds turn south tomorrow, allowing for a warming trend to Wednesday through the end of the week until another cold front arrives late Friday.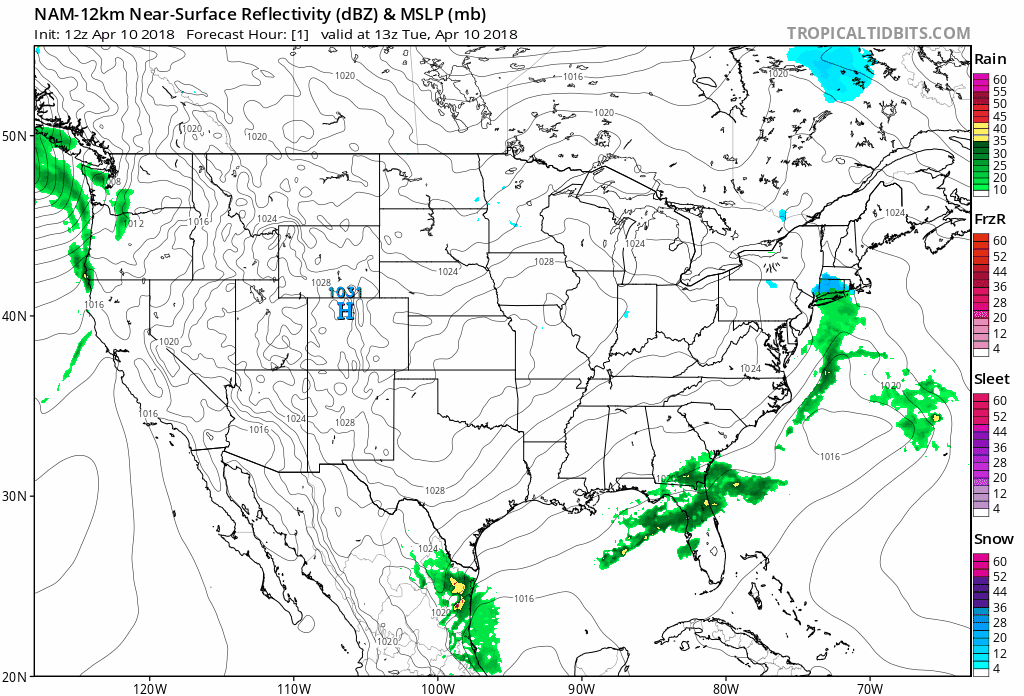 Rain & Storms Again Friday or Saturday
Rain and storms are coming sometime between late Friday and late Saturday, thanks to a cold front pushing through. NWS-Nashville is splitting the difference in its crap app format: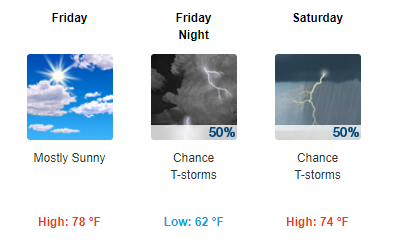 Last night, it looked like this heavy rain and storm chance would arrive Friday night/early Saturday morning. New runs of the Euro model, however, deliver the rain Saturday night/overnight/Sunday morning. Yet the GFS model is still hanging on to that Sat AM arrival. (Editor's Note: Too much disagreement to make a good forecast here, but I like to lean toward the Euro solution when it's the later of the two).
Expect about 1″ of rain, maybe less, depending on the speed of the front. WPC thinks about an inch, with more rain in MS/AL.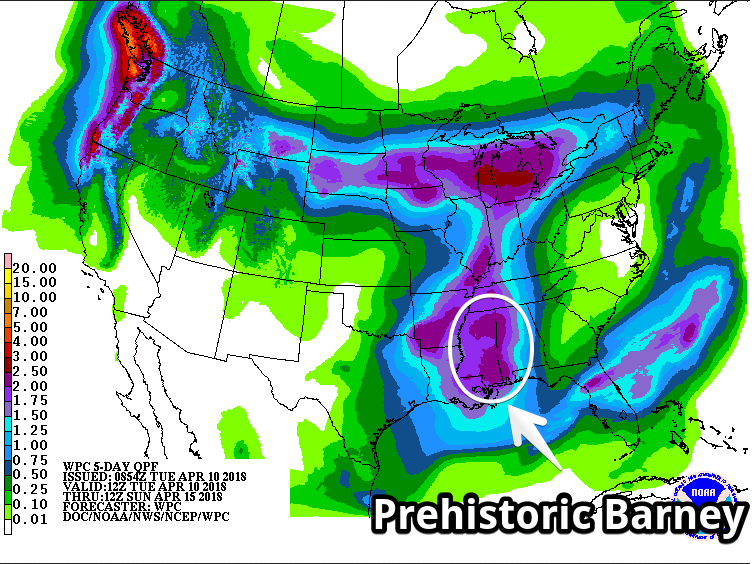 Rain should last less than 12 hours, probably much less.
Right now the severe threat remains uncertain. Instability — needed to make storms — should be lacking Saturday. Models predict CAPE values will decrease dramatically as storms approach I-65. Also, the parent low pressure center will be displaced very far to our north. So, no real concerns for big storms with this system. Mostly just a rain event, but I don't think it's smart to totally rule out strong storms right now.
Cold Returns Sunday and Monday
The cold front moving in looks to be a relatively strong one. It's going to bring colder temperatures back for the beginning of our week. Back into the 30°s/50°s.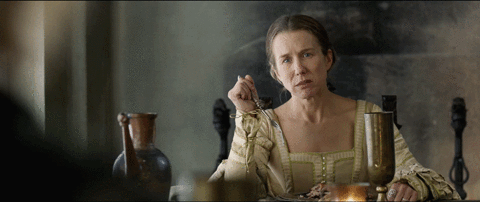 ---