ROUND 1: Rain Tonight
Around 2 PM to 3 PM this afternoon, rain should be pushing into Williamson County and heading north into Nashville.
Rain should last until around midnight, then switch off.
This timing is from the HRRR model: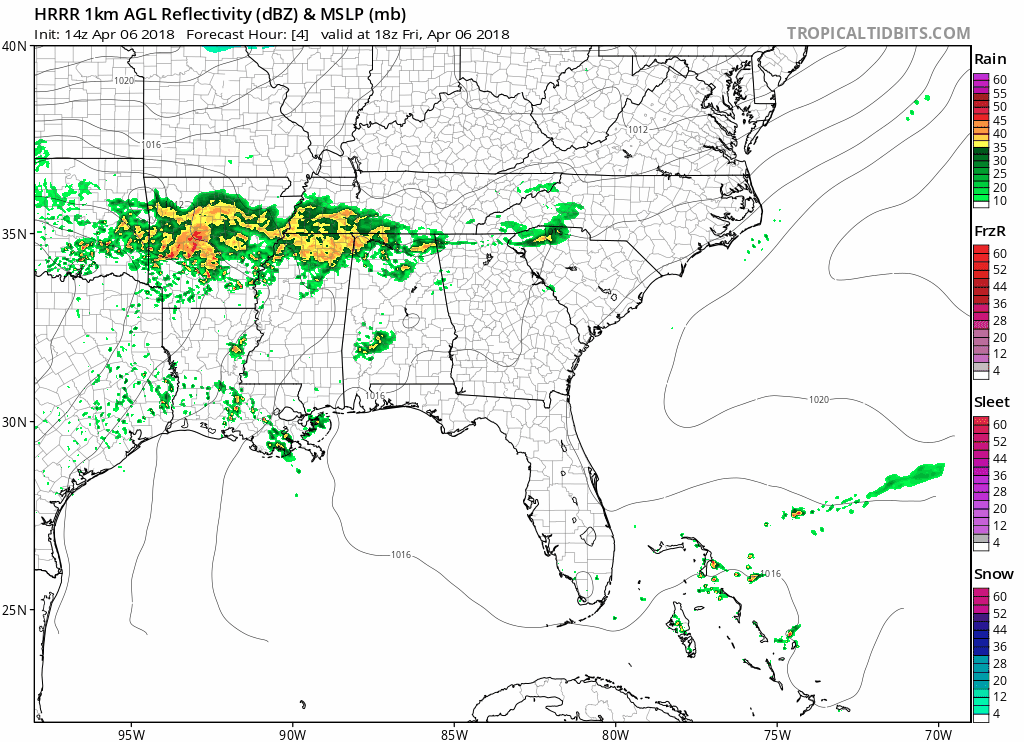 Expect about a half inch of rain from this. Winter precip is unlikely tonight, but this should be enough rain to cancel most games Saturday. Not that you're going to want to be out in this.
ROUND 2: Rain/Snow Mix During the Day Saturday
The HRRR model model forms a second round of rain, wintry mix, and snow to our northwest around 3 AM Saturday:
The NAM3 model drives that rain/mix/snow into Middle Tennessee around sunrise Saturday, ending around 2 PM or 3 PM: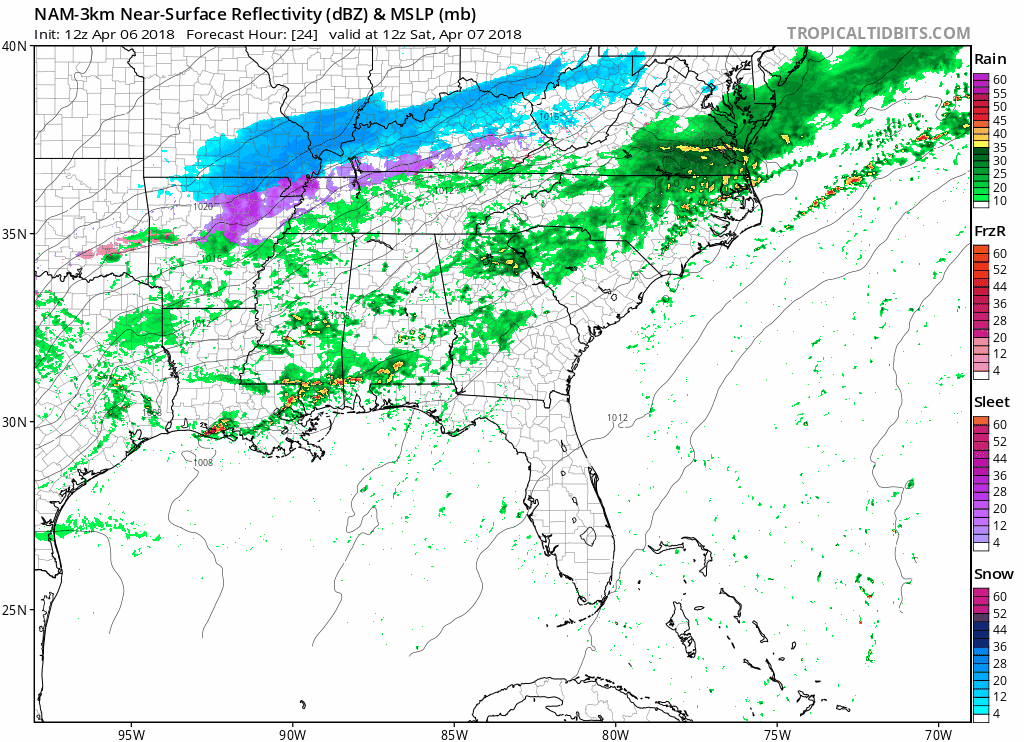 The NAM3 model thinks it'll be all snow for a few hours in the afternoon, but melting when it hits the surface, where temps will be just above freezing. Here's the forecast sounding for you weather nerds: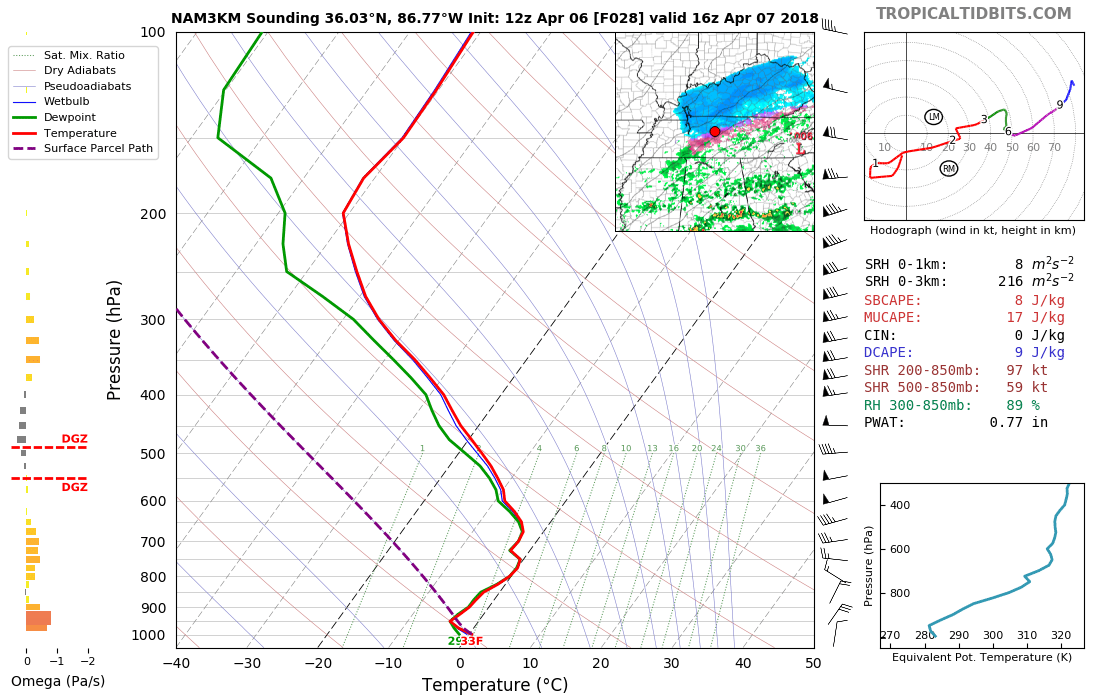 Even the Euro model agrees snow will briefly fall mid-day Saturday, but, like the NAM3, it should melt at the surface because (1) temps will be (barely) above freezing and (2) the ground will be way warmer than the air temp.
Only bridges and overpasses, and some areas at elevation, may experience briefly iffy travel problems.
Cold & Windy Saturday
The cold north wind, tho! A strong N/NW wind will make it feel like winter Saturday afternoon.
Wind chills will stay in the 20ºs and 30ºs all day Saturday and most of Sunday morning. Our low Sunday morning is 29º.
Warmer Sunday, & Rain Chances Sunday Night
Another disturbance will move in and bring more precip chances late Sunday and into morning Monday.
Models disagree what will happen after Monday. The GFS model hints at a cold blast by the time Wednesday rolls around while the European keeps the trough (boundary of the cold air) north of us, meaning it'll be warmer than what the GFS model thinks.
Spring remains broken.
Stay connected @NashSevereWx on Twitter for updates.
---