Today
A dome of high pressure sitting over our location is going to keep most clouds and precipitation at bay for another day. As the next weathermaker begins to organize and move towards the southeast, clouds will begin to increase.
Cold air is still hanging around, but not for long! Highs should approach 60 today in advance of our next rain maker. Enjoy our rain-free day!
Friday and Saturday (To snow or not to snow. That is the question.)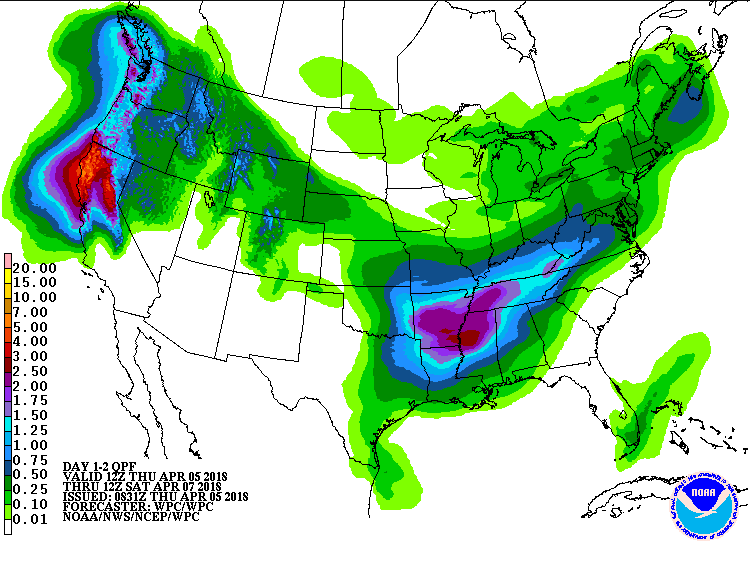 Don't let today's mild warming fool you, cold air and rain is still on the way. The WPC's precipitation forecast has us receiving upwards of 1″ to 2″ from Friday into Saturday morning. Warm air and moisture will be funneling into middle Tennessee, giving us the ingredients to allow for rain to form along the warm front. A distant rumble of thunder cannot be counted out, but severe threat is limited.
The NAM 3km model illustrates what the radar could look like.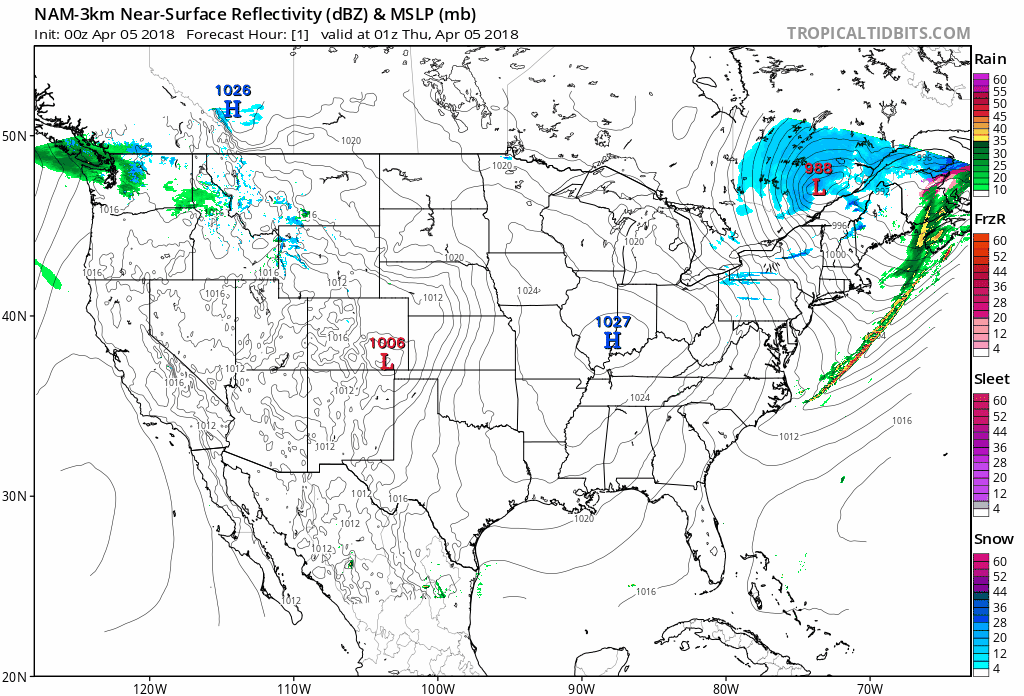 So, for the snow situation… once the cold front moves through, cold air will come in behind it. A couple of models (NAM and GFS) think the cold air will come in pretty quickly behind the front. The Euro thinks the warmer air will hold on longer and is the slowest between GFS, NAM and Euro models. Our National Weather Service office summarizes it this way: "…by the time the colder air arrives, there may not be much lift/precip left behind for any significant snow/freezing rain/sleet." Notice the word "may." NWS is staying tuned to future model runs in case any tweaks are needed. We should do the same, but the sled index remains: collecting dust.
Once that low pressure moves on, the rest of Saturday looks to be dry and cold as high pressure settles over Tennessee.
Another freeze expected to occur late Saturday into the early morning hours of Sunday.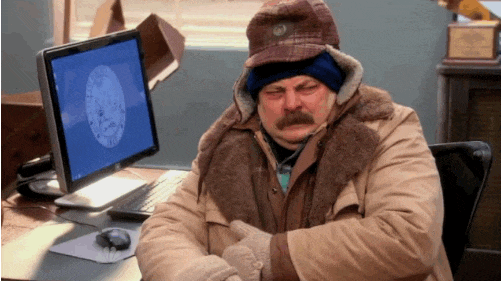 Sunday
Highs will still be below normal with a forecast high of 56, but we look to remain rain-free during the day. Another low pressure system will quickly move through our area late Sunday, early Monday keeping that chance of rain in the forecast.
Monday and Early Week
As we move into a typical, unsettled Spring weather pattern, chances of precipitation for next week waver from one day to the next. Stay tuned to @NashSevereWx for further updates!
---