Today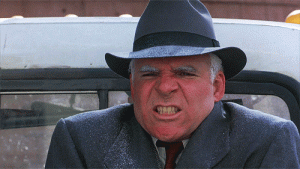 Good morning Nashville! The cold front arrived last night, dropping our temperatures into the lower 40s. Expecting a high of 52º with light winds out of the northwest at 10-15 mph.
Thursday and Friday
Looking at temperatures near freezing overnight and early Thursday morning, so be sure to cover any vulnerable plants and bring your pets inside!
A Freeze Warning has been issued beginning midnight Wednesday night through 9 AM Thursday morning.
Clouds will break and become few and far between by the time noon rolls around. Temperatures Thursday will rebound to the upper 60s by late afternoon.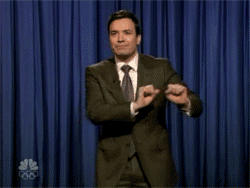 Friday afternoon we also introduce a slight rain chance leading up to a cold front on Saturday. Before that cold front though, expect highs in the mid to upper 60s! It is going to feel awesome outside.
Saturday and Sunday
Here is a look at the European model bringing rain into Williamson and Davidson Counties Saturday with a wintry mix to the north.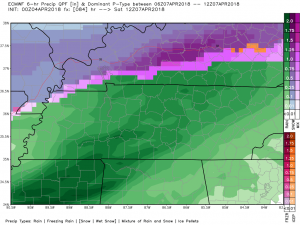 Right now, our partners at the National Weather Service in Nashville are not buying into the potential of a change over to any hazardous winter weather. This is what they said in their morning discussion:
For now, I`ll continue to highlight the idea that we could see a change over to snow/sleet after midnight as the cold air invades, but I`m feeling less confident about it at this point.
They keep our low-temperature Saturday morning above freezing, at 37º. Either way, we are looking at some form of precipitation between late Friday night through Saturday morning. If it's snow, it won't stick or cause any travel issues. The ground will be too warm.
Sunday looks pretty nice.
Time will tell, there is still uncertainty with this system, so keep checking back to @NashSevereWx for updates.
Early Next Week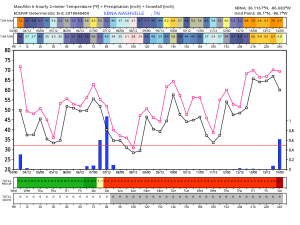 Long term, rain chances increase, with the potential for some isolated storms on Monday. Looking at high temperatures in the upper 50s to low 60s. Morning lows in the 40s. Check back for updates!
---