As I write this, light rain has arrived.
The HRRR model thinks rain will leave before lunch, leaving clouds behind for the rest of the day, with a chance of a passing shower or two by late afternoon: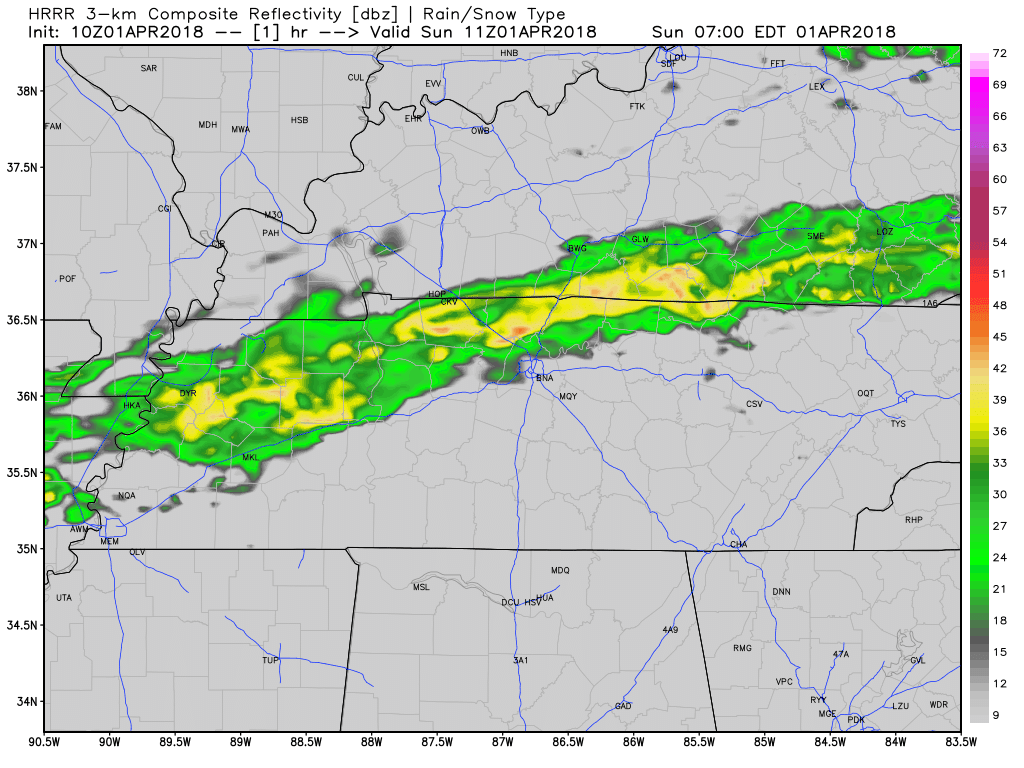 Mostly just cloudy.
Late tonight, more rain will stretch out across KY and sink into Middle TN, but again it'll be light and of little consequence.
Monday: Off & On Light Rain
Rain will continue off and on all day. Ball games may rain out, but only on the most rain-sensitive fields: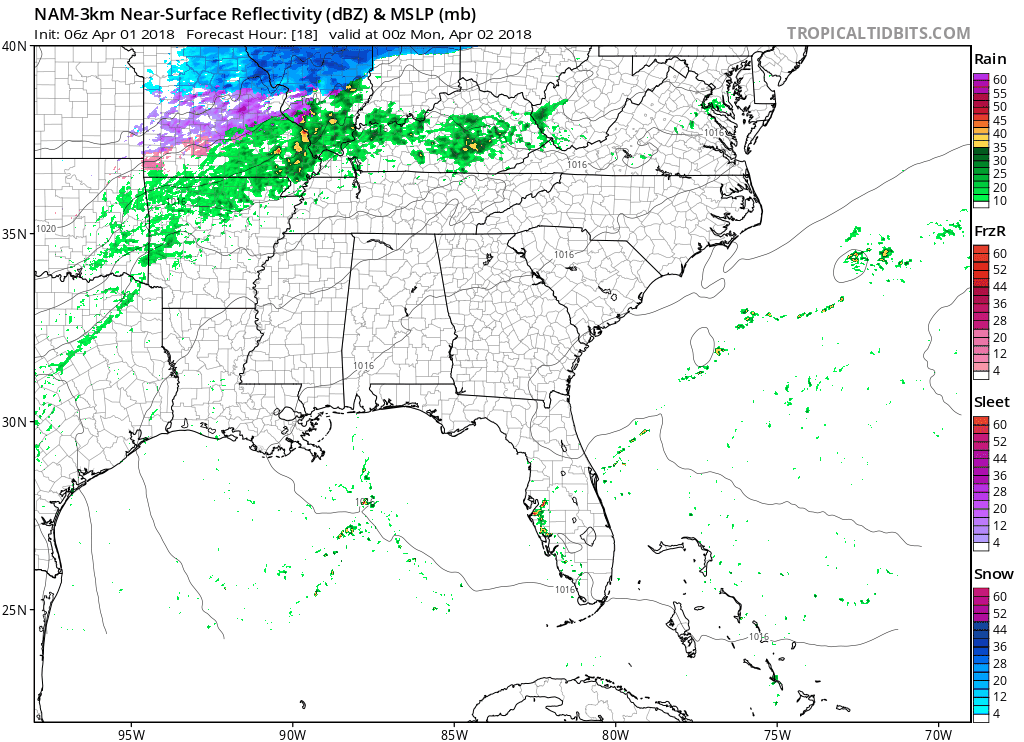 A few "rumbles of thunder" will be possible Monday afternoon. No organized or widespread thunderstorms are forecast.

Tuesday Night Strong/Severe Storm Chance
When Exactly?
Can't really say "exactly." Timing is iffy. The Euro thinks it'll show up later than the other models, which aren't yet in "high resolution" range.
But the models are in enough of agreement to say "sometime Tuesday afternoon to late Tuesday night."
The NAM3 has a line of storms stretching from AR to MO to IL around 1 PM, affirming the idea they'll be to us late Tuesday night.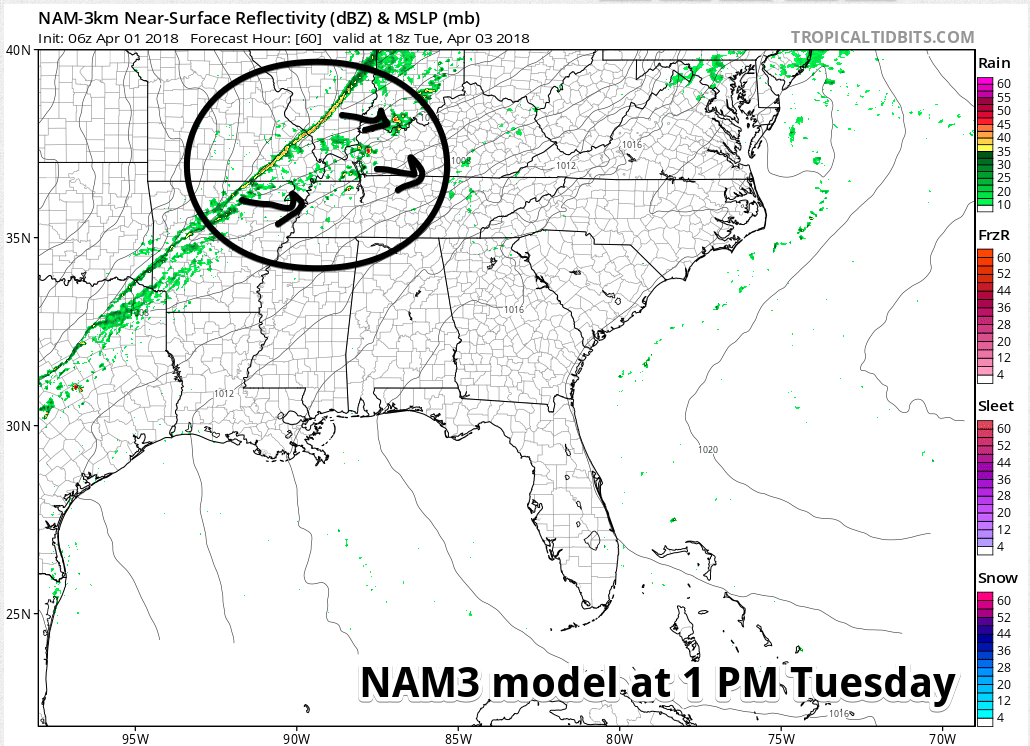 Other models support this timing, but you don't need to see them (right?).
How Bad?
Not too bad, really. Straight line winds and hail are the main concerns. Doesn't look like a tornado day right now. Rain and lightning is the most likely form of weather to ruin outdoor activities.
If you want to get techy, here's an excerpt from NWS-Nashville's morning forecast discussion [my commentary in bold in brackets]:
As far as intensity goes, I do think we will run the risk of some strong to severe storms as a line of thunderstorms pushes through the mid-state. With surface winds veered to the southwest [southeast surface winds would be a concern, but these are southwest #highfive] and the main surface low with this system in the Great Lakes region [that's pretty far away, which is good #coordinatedcelebratorydancewithteammate] as the cold front passes, it`s not extremely impressive [meaning, the storms could be much worse], but with 1200+ J/Kg CAPE (more if the sun comes out for any length of time during the afternoon) [there will be some food for storms to feed on #notgreatBob], this marginally unstable environment will at least give us something to look at on radar Tuesday evening. Hodographs are rather straight, so we`re more than likely looking at a damaging straight line wind threat and maybe some hail [this does not look like a tornado day #nottooshabby].
The Storm Prediction Center gives us a 5% chance of a severe weather event happening within 25 miles of you.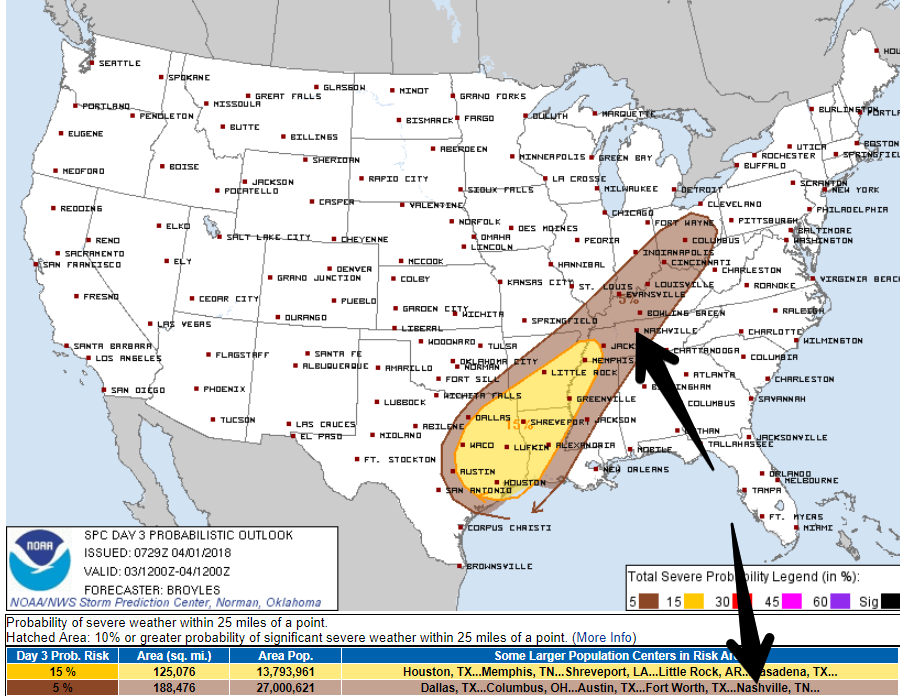 Thursday & Friday
Pretty quiet.
Saturday
Ummm.
Well.
You know what happens here on Saturday in 2018.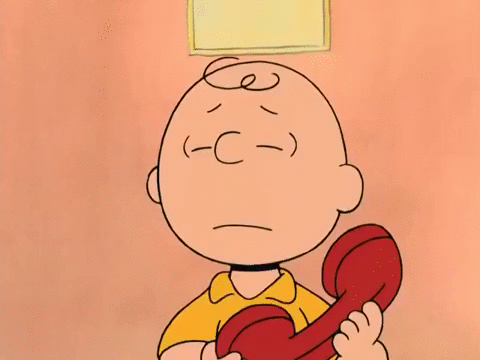 It's a six day away forecast, so not worth much, but I wish it didn't look like rain, possibly thunderstorms.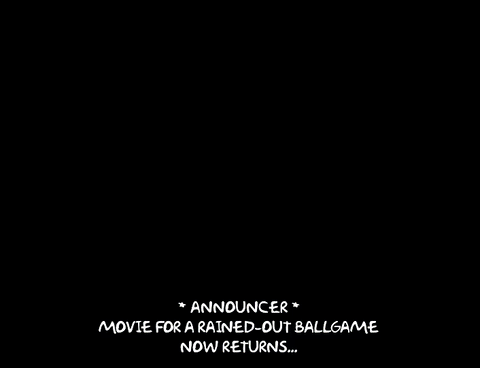 ---