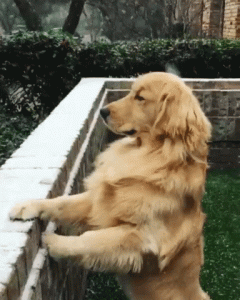 Snow moved through last night, but noting accumulated here. Those to our north and east did see accumulation, especially in higher elevations. It looks like totals are varying anywhere from 0.5-3"!
Snow this morning is giving way to a partly cloudy day. The wind will be noticeable, 10-15 mph with gusts to 25 mph. This is due in part to a Canadian-based high-pressure system moving close to Nashville. Although today's high will be 47º, it will feel much cooler. How much cooler? Somewhere between 37º-42º.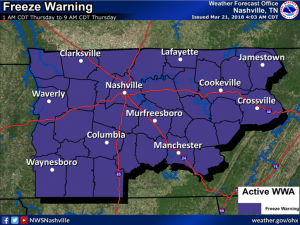 By the time tonight rolls around, temperatures will once again dip below freezing. Metro Nashville will be just under the freezing mark at 30º-31º. Frost will be expected, so be sure protect any vulnerable plants.
Thursday is going to be a rebound day for Nashville temperature wise. For the most part, sunny skies are to be expected with temperatures reaching as high as the mid to upper 50s. The overnight low Thursday night into Friday morning will be in the high 30s to low 40s. Not expected to go below freezing.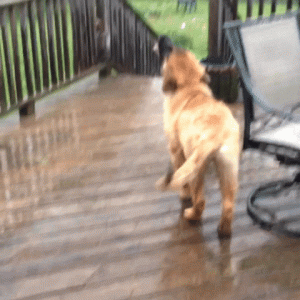 Friday will introduce the chance for some scattered showers in the region. Right now, we are looking at about a 20% chance of rain during the day and ramping up as the sun sets. The high temperature is expected to be around 57º.
Right behind that chance, comes somewhat of a larger chance. A cold front will move out of the Rockies into the Mississippi River valley providing cloud cover and, at this time, probably some rain over the weekend. The models have been all over the place with the amount of moisture that will be associated with this front. It is too early to buy into any one solution or blend of solutions. It could be a washout, but maybe not. The Euro model lays down enough rain to cancel most sports activities, but again, it's too soon to say for sure. The only real certain aspect at this point is no winter weather is expected with the frontal boundary.
There is still time to watch though! Check back to @NashSevereWx for updates on the rain chance. We will have a better idea on totals tomorrow and Friday as the system begins to move out of the Rockies.
---