Cloudy Skies for Now, Showers & Some Wintry Mix Possible Later Today
Today is the first day of Spring!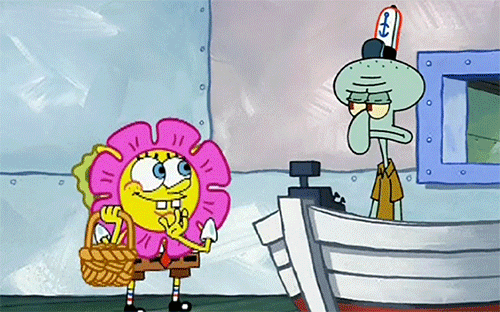 Unfortunately, it won't really feel too much like spring today. Chilly and cloudy conditions will prevail through the AM with showers arriving later in the afternoon. Today's temps look to steadily fall throughout the day.
NWS Temperature Trend
[av_textblock av_uid='av-p6y5lg']
[cjtoolbox name='Treg DONT DELETE']
[/av_textblock]
While we could see a scattered shower or two around the lunch hour, the majority of showers look to arrive sometime during the late afternoon into rush hour tonight.
Later in the evening, some wintry flurries could begin to mix in with this rain. Any wintry mix we see tonight will be gone by tomorrow morning.
HRRR Loop Now Through Midnight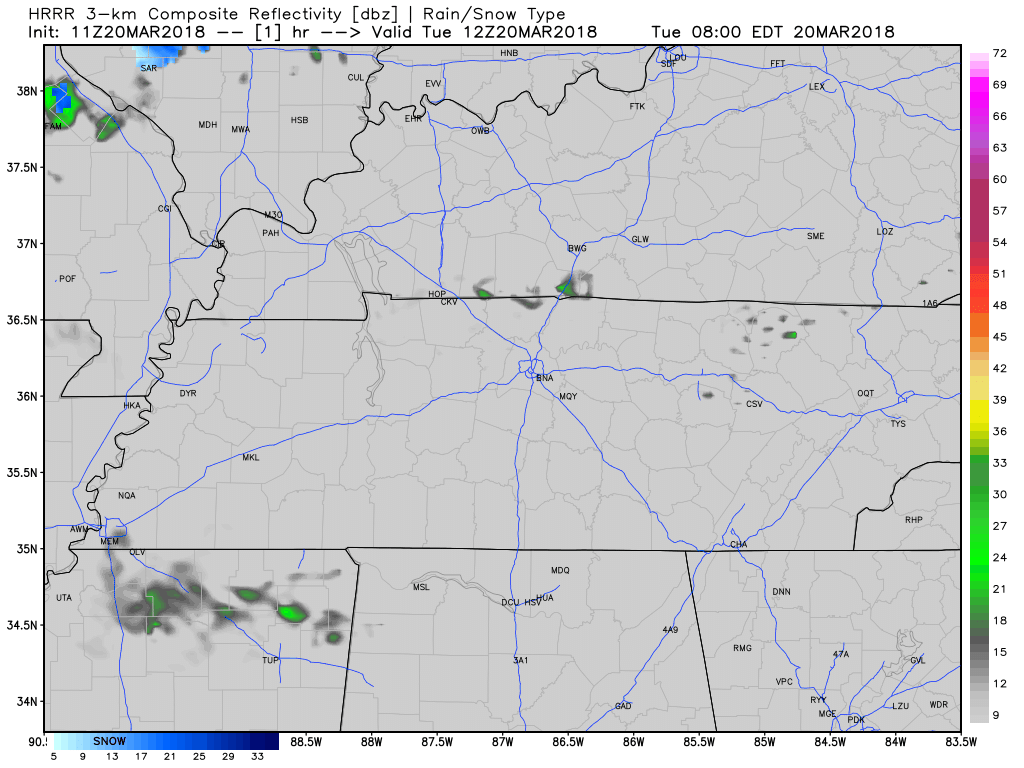 Since we have been pretty warm over the past few days, ground temps are too warm for any accumulation. We are not expecting any major impacts from this wintry mix tonight.
With any winter mix potential, we will continue to keep an eye on things through the day. As always, be sure to follow us on Twitter @NashSevereWx for the latest information.
For the early AM hours tomorrow, there is a Freeze Warning out for both Davidson and Williamson Counties.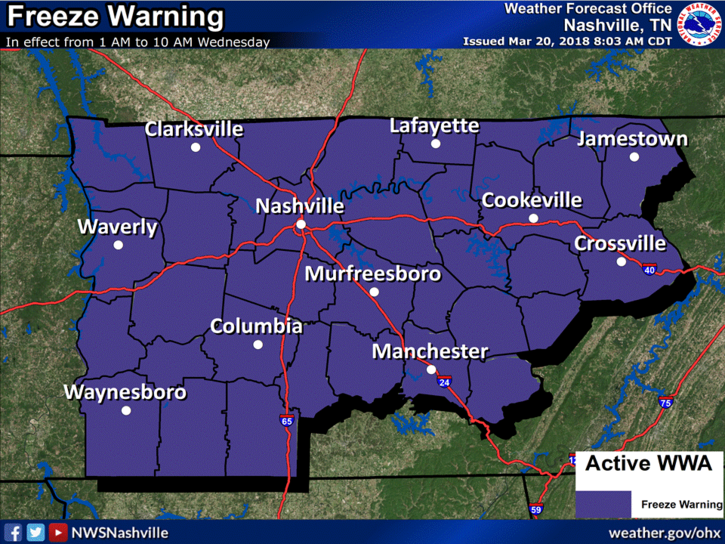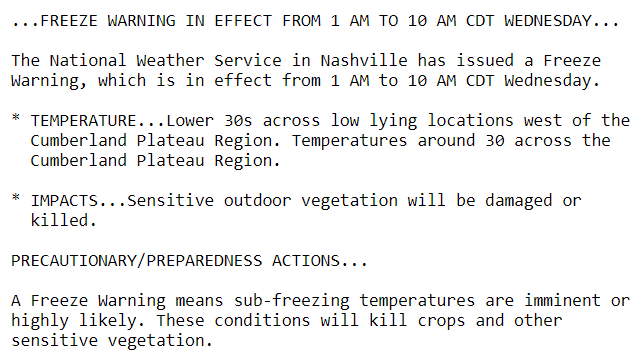 Be sure to bring pets inside and any vegetation that could be harmed by freezing temperatures.
Clearing Skies Wednesday & Thursday, More Shower Chances Return by Friday
Overall, temps for the rest of the week look to stay in the 50s to low 60s, keeping us around average for the time of year. Tomorrow and Thursday look to be the "better" days of the week with skies gradually becoming sunny tomorrow and mostly sunny skies on Thursday.
Late Thursday night through the weekend, shower chances look to return.
GFS Loop 7 PM Friday Through 1 AM Sunday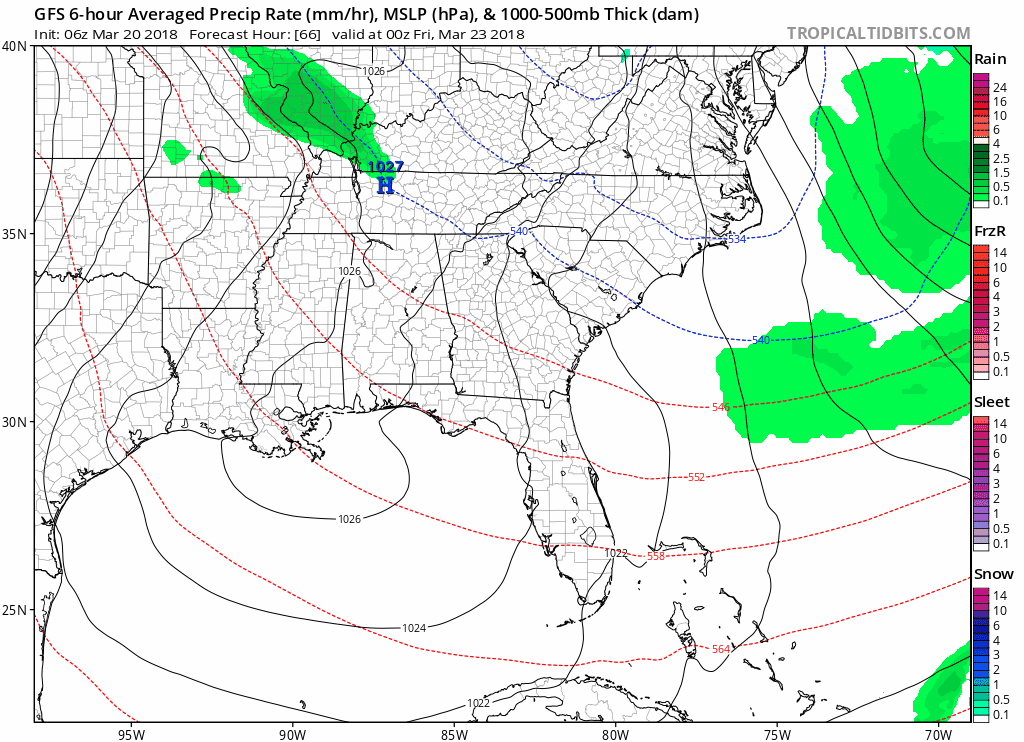 Specific timing this far out is still uncertain, however, no severe weather is expected with any of these showers.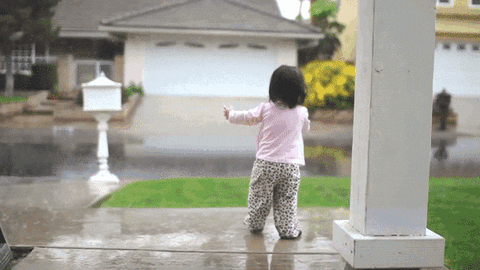 ---