Note: The tornado watch is cancelled. 
Storms ending, now cold and snow?
Oh boy, only in Nashville! Storms this afternoon are quickly moving east and we turn our attention to cooler air and a change in wind direction tonight.
NWS Temperature Trend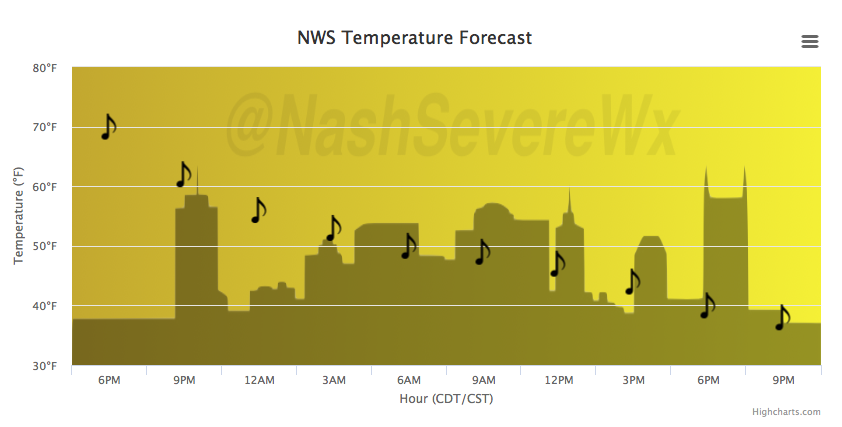 Temperatures will be below the 50ºF mark by tomorrow morning and will continue to fall through the day. The latest run of the NAM and GFS models show some shower activity during the day Tuesday, possibly transitioning to snow showers Tuesday night.
Latest NAM Loop Tuesday PM – Wednesday AM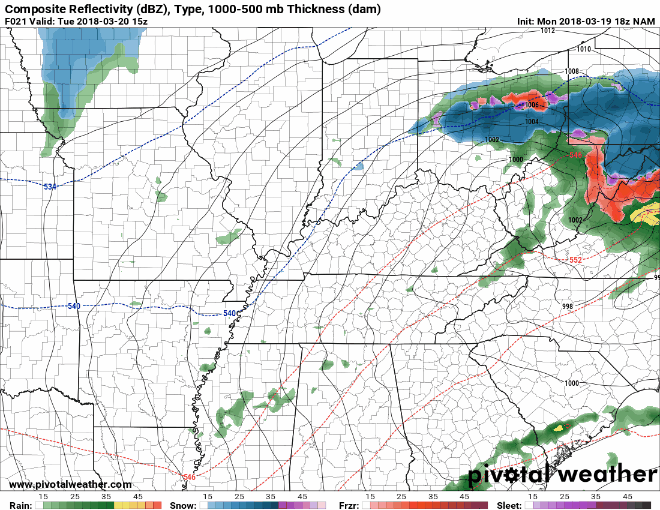 Accumulations aren't likely and this shouldn't be an impactful setup…but stay tuned for any changes. Temperatures will warm beginning Wednesday into next weekend, ahead of another unsettled weather pattern that could bring more rain to the area as early as Friday.
---