Today
The cold temperatures will hang around for a day or two more as a high pressure system funnels cold, north air down into the area. Today there will be some clouds, but the sunshine breaking through will allow for very slight warming, as the high won't reach 50 degrees. Keep a warm sweater nearby because as the sun sets, the temperatures will fall to below freezing!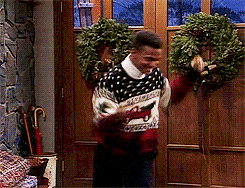 Trend for the rest of the week: Warming
Wednesday will be similar to Tuesday as we will start the day below freezing, and then work towards a high in the upper 40's and very limited cloud cover. Thursday will be decidedly warmer with clouds beginning to move in late Thursday night.
Another rainy weekend
A mid-week shift in the winds from west northwest to west southwest will bring to our area an increase in moisture and warmer temperatures from the Gulf. High chances of precipitation are still present as we move into the weekend.