A few minutes ago about an hour ago I was watching basketball (on mute) and Season 2, Episode 10 of The West Wing ("Noel," one of the series' best) when I ran across this run of the NAM3 model: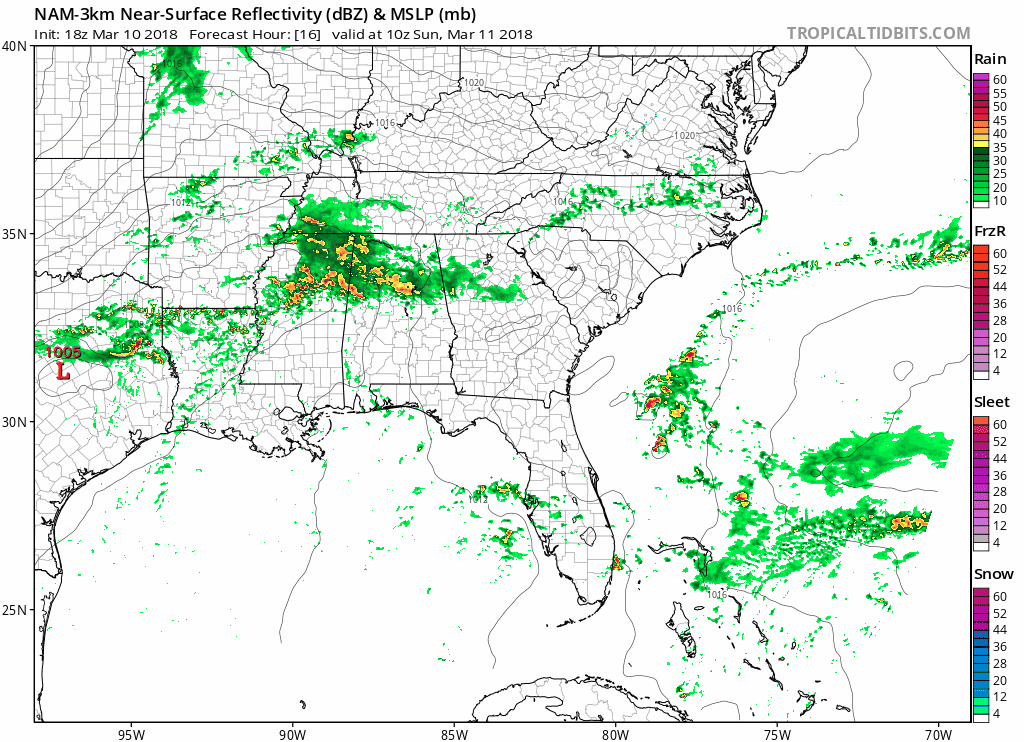 Usually I take the NAM3 with a grain of salt, but yeah, that's rain tomorrow afternoon turning to wintry precip/snow late Sunday night into Monday morning.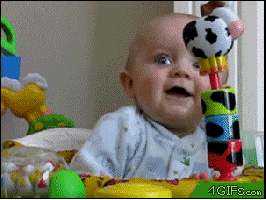 So here I am listening to Pearl Jam (the official music for March snow chances) looking to make sense of it.
Is the NAM3 really snowmageddoning us?
No.
When you break it down, the NAM3 thinks rain turns to a wintry mix just after midnight Sunday night and continues into the wee hours of Monday morning for five hours before it changes back to rain for 2-3 more hours, and then it ends. Except, while it's snowing in the middle of the night, the surface temp is only 34°, then that temp drops to 32° after the rain ends and stays at 32° for the rest of the morning. Then we warm back up in the afternoon. That's not much/any accumulating snow (the output only has a half inch: a dusting). There's a lot going on above the surface for all that to happen, but let's not get carried away right now, as if the NAM3 model is boss. Cause it's not.
Listen not to just one model. What do the other models say?
The GFS has a dusting here Sunday after midnight.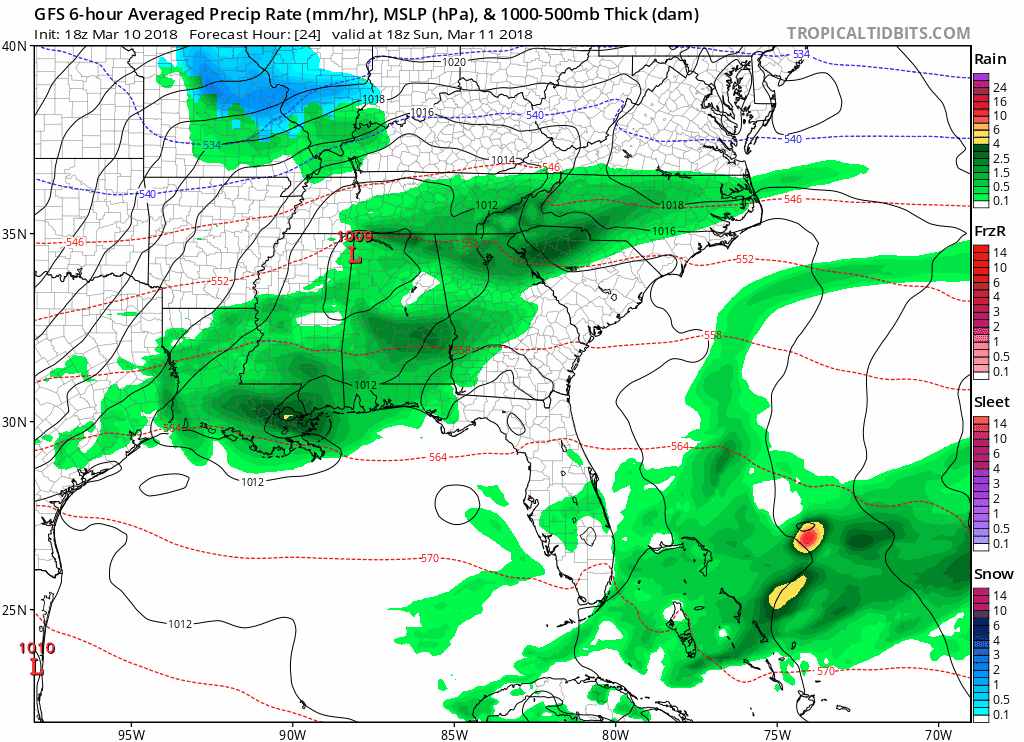 The trusted Euro has a wintry mix happening after midnight to our west and east, but no accumulating anything here, kinda snowdoming us.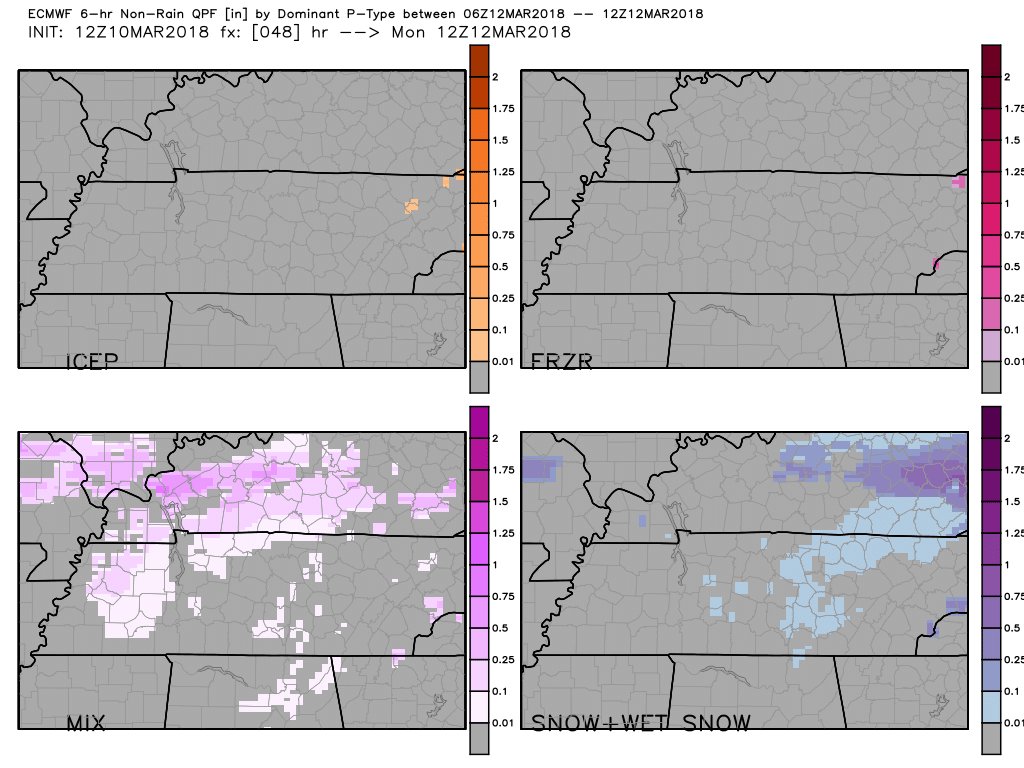 What NWS-Nashville Says
Their last forecast discussion was published at 3:00 PM. They kinda said what you just read:
Models continue to dance around snow potential for Sunday night into Monday morning, with the NAM leading the way with cooler temps earlier Sunday evening and more snow overnight, and the ECMWF holding on to warm temps long enough until precip chances are out of the area Monday morning. Other models are somewhere in between the NAM and ECMWF, but the majority place at least some snow for the far north and Plateau by sunrise Monday.
So, that's not us.
The rest of their discussion is super technical, and if you are interested in it you've probably already read it.
But in their grids, they've added a chance of snow during the wee hours of Monday morning: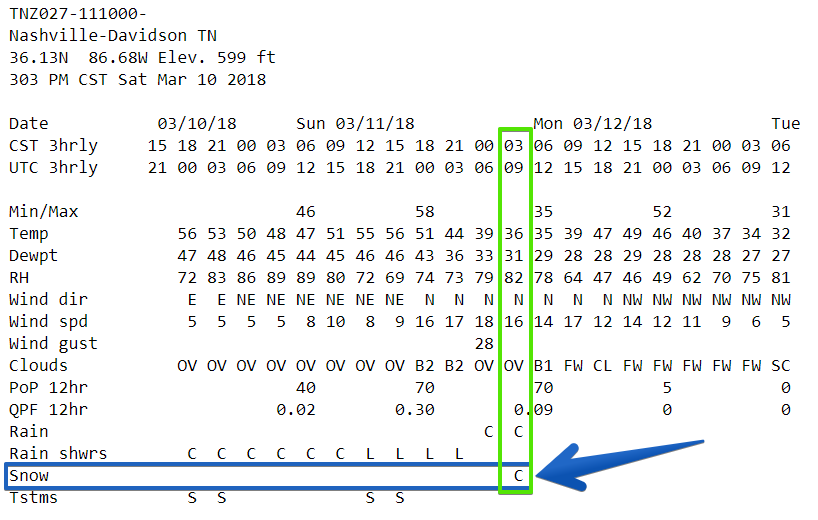 Anyone else excited about frozen precip falling in the middle of the night, when a degree or two difference will decide whether we'll be slipping and sliding or just experiencing another slow wet commute?
Yeah, me neither.
Sled Index: keep it packed away.
Travel Disruption Potential: exists.
Forecast Certainty: LOL.
But Wait, There's More! "A Quick Shot of Measurable Snow Possible Over Parts of the Mid State Late Sunday Night and Early Monday."
Published at 7:42 by NWS-Nashville: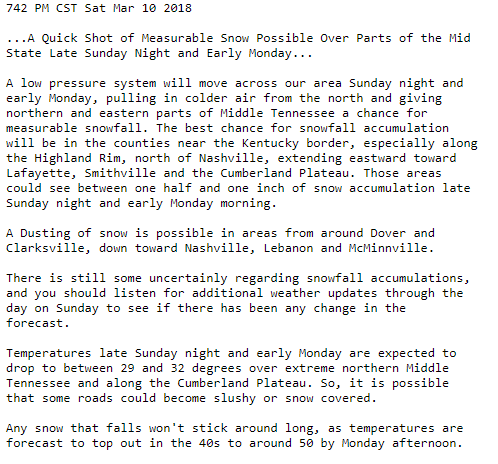 More on this tomorrow, y'all.
What About Sunday, Before Potential Shenanigans?
Steady rain Sunday morning should pass south of us, but if you look west at the end of the below model run, around noon, rain should be advancing and I'm NOT happy about it because it may cancel baseball practice. Here's the HRRR model: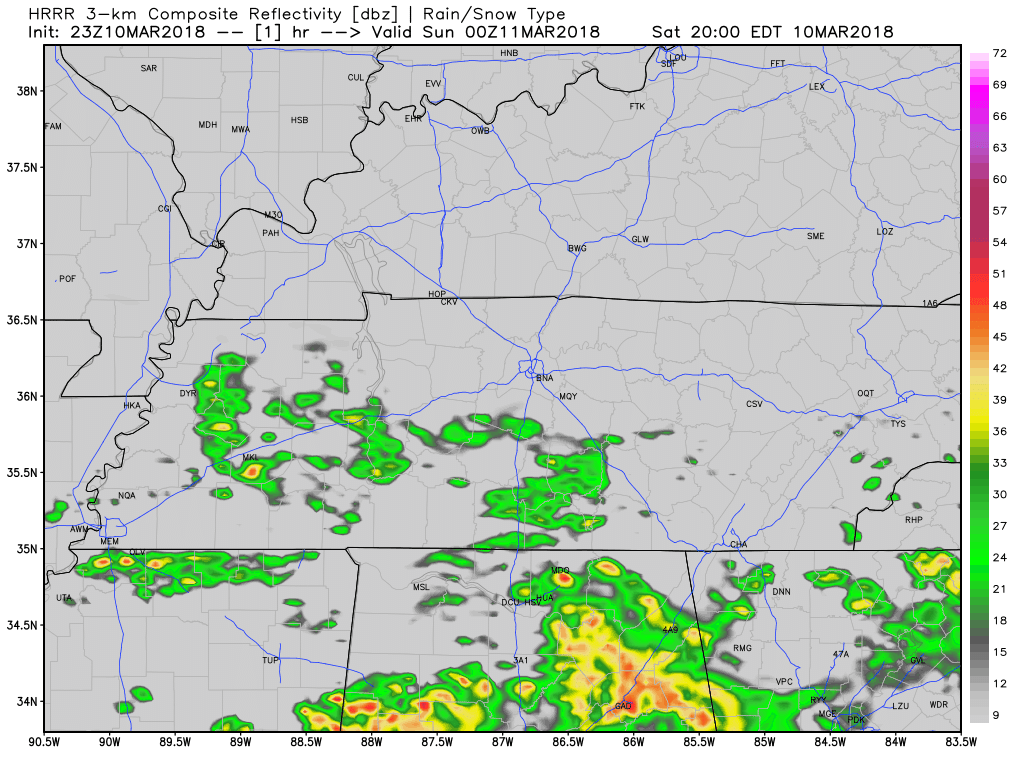 Even the NAM3 model is in jerk mode, off and on raining on us ALL DAY Sunday, mostly in the afternoon into the early evening.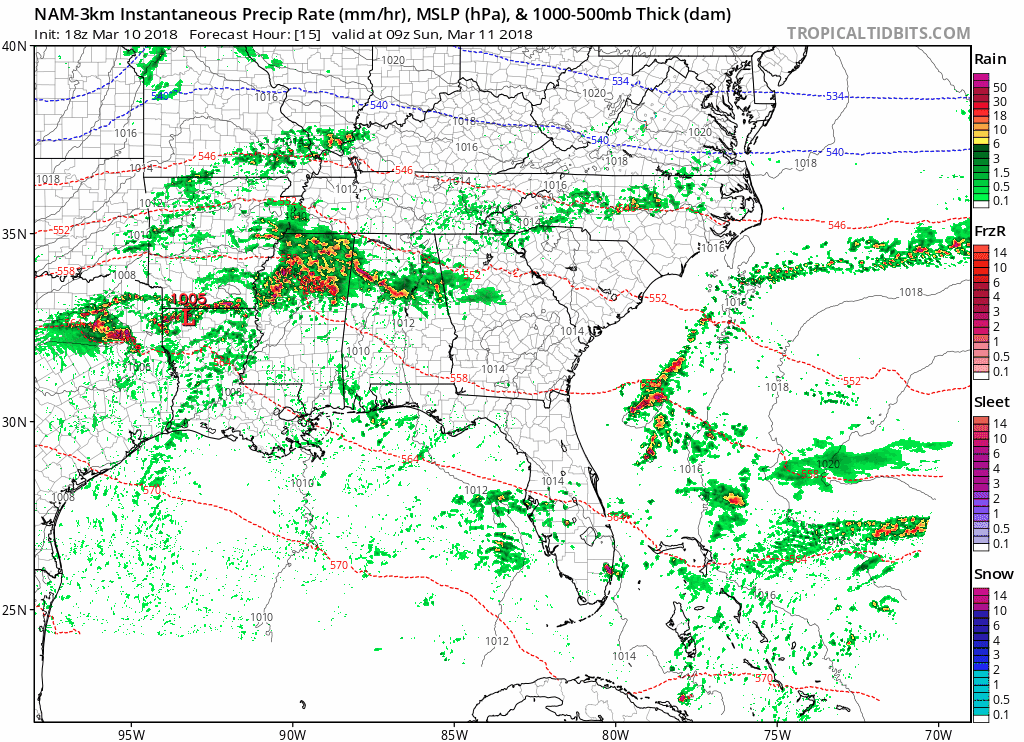 We're Losing 1 Hour of Sleep: Daylight Savings Time Begins Sunday Morning